1. Components and Structure
Veichi AC100-YK is a special AC servo contro VFD inverter for electric screw press machine, integrating with variable frequency drive, brake resistor, low voltage electric components and logic control unit.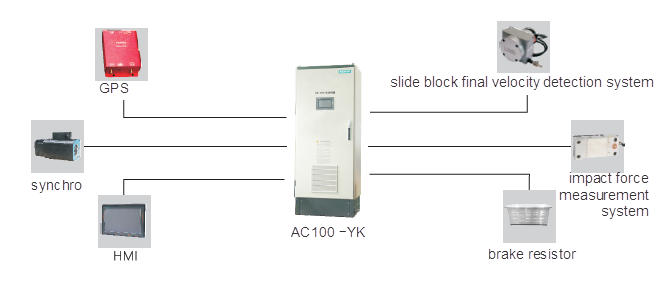 2. Flexible Wiring
It adopts overloaded connector terminal combination method, supporting plug and play.
3. Remote Monitoring
AC100-YK has been designed with special GPS/GPRS communication interface, supporting satellite positioning and remote monitoring such as lock and unlock function.
4. Encoder
The motor has been equipped with encoder, suitable for accurate control.
5. Wide Availability
It can be applied to drive both asynchronous and synchronous motor of screw press machine.
6. High Performance
It can achieve high precision control in the final velocity and impact force of sliding block.
7. Cost-Effective
AC100-YK enhances the working efficiency and reduces the energy consumption of your screw press machine.