VE200 PLC CPU224
Provides professional high performance automated industrial control solutions.
Strong anti-interference ability.
Powerful computing and data processing ability.
Developed with the latest Flash technology, algorithm and PID control.
Features
Specifications
Downloads
Solutions
Cases
News
Related Products
Additional Information
VEICHI VE200 PLC Overview
Veichi VE200 PLC is of high anti-interference capability and strong data processing ability. Its functions and performance are as perfect as PLC of other international premium brands. It is widely used in industrial area for automated control.
1. Super fast computing speed and data processing ability.
2. Large storage space: 20K program memory space and 10K user data storage space.
3. PID sub-functions without limitation on points, convenient for multi-way PID control.
4. Super long power-off data retention time, up to ten years.
5. It adopts latest AES encryption algorithm in order to protect user's data.
6. Two RS-485 communication ports, both supporting PPI communication protocol.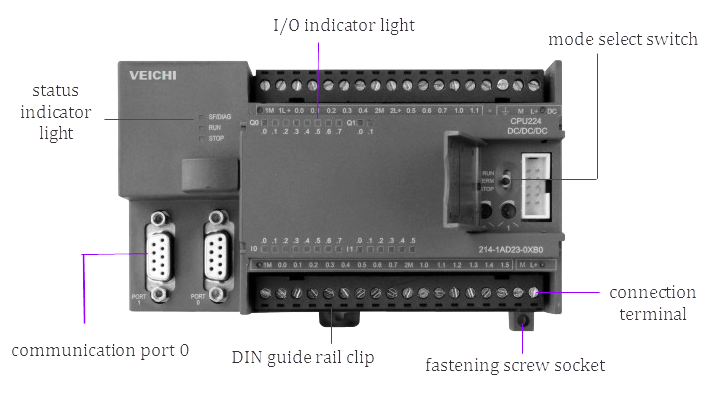 Downloads
| File Name | Type | Language | File Type | Update | Download |
| --- | --- | --- | --- | --- | --- |
| Introduction of Internet of Things | Catalog | English | PDF | 2018-02-04 | 2.4MB |
Buyers who liked this product also liked