SI30 Solar Water Pump Inverter Overview
SI30 solar pump inverter has wireless transmission technology (GPRS, Bluetooth, WIFI), mobile APP "one-key operation". Modular design, four major modules for customers to choose from. IP65 high protection grade, directly installed outdoors, without cabinet assembly. Drive synchronous, asynchronous, BLDC various types of pump motors. The new aluminum-alloy appearance is simple and elegant and more reliable.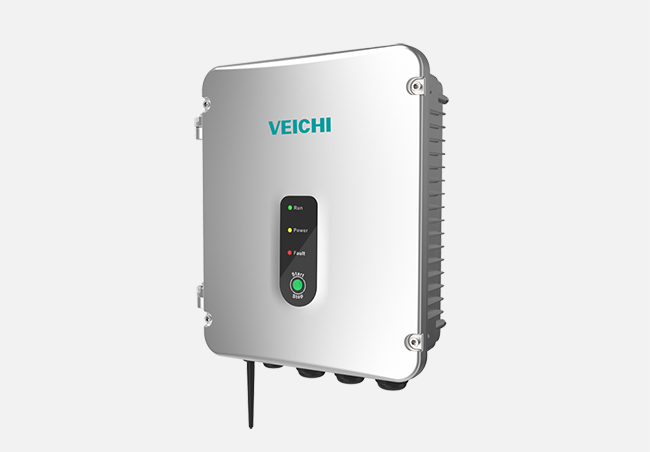 Smart Internet of Things-Smart Irrigation.
Modular design.
Wireless transmission, mobile APP "one key operation".
IP65 high protection level, no cabinet assembly is required.
AC110V/220V/400V multiple voltage options.
Drive a variety of permanent magnet synchronous, asynchronous, BLDC motors.
MPPT Maximum power output + multiple protection functions.
New aluminum alloy appearance, generous and reliable.
Metal appearance, perfect integration of fashion sense and technology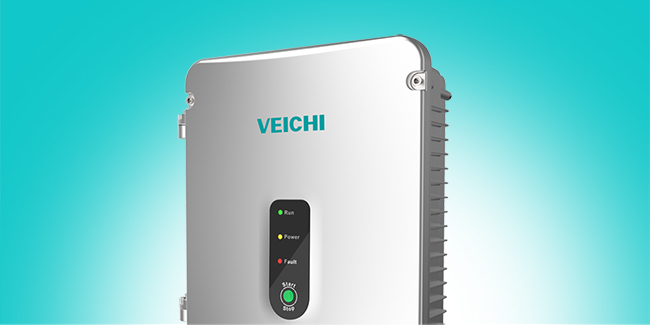 Die-cast aluminum alloy shell, lighter and more reliable, with a service life of more than 25 years.
Fine surface treatment, high-speed sandblasting, electrochemical anodization.
The brand-new keyboard design, the appearance is simple, supports the end-user "one-key start and stop".
IP65 triple protection, bring you a different experience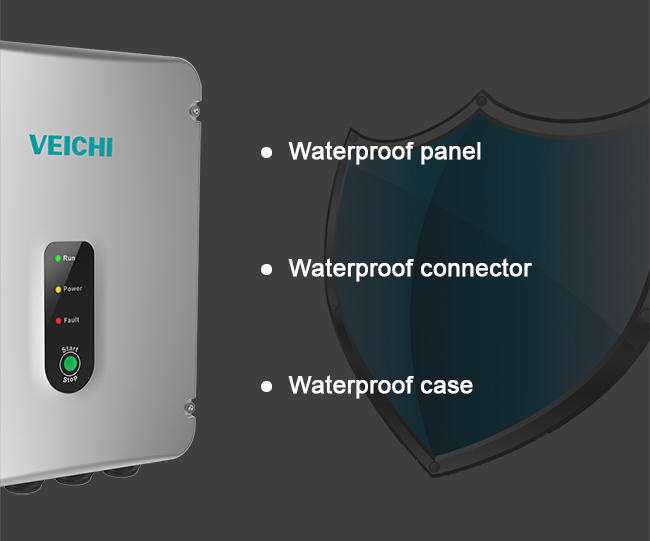 Waterproof panel: regardless of wind or rain, the operation can be completed with one button.
Waterproof connector: both input and output are safe and reliable.
Waterproof shell: sturdy armor, shielding SI30 solar pump inverter from wind and rain.
Internal modular design, where to choose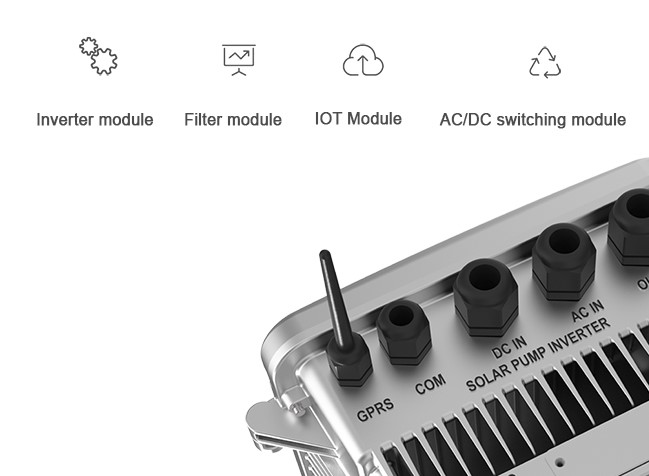 AC/DC switching module: circuit power supply, intelligent switching.
Inverter module: compact and streamlined, abandon redundancy.
Filter module: compact filter, protect well pump.
IOT Module: Smart IoT, all in the cloud.
Smart monitoring brings smart irrigation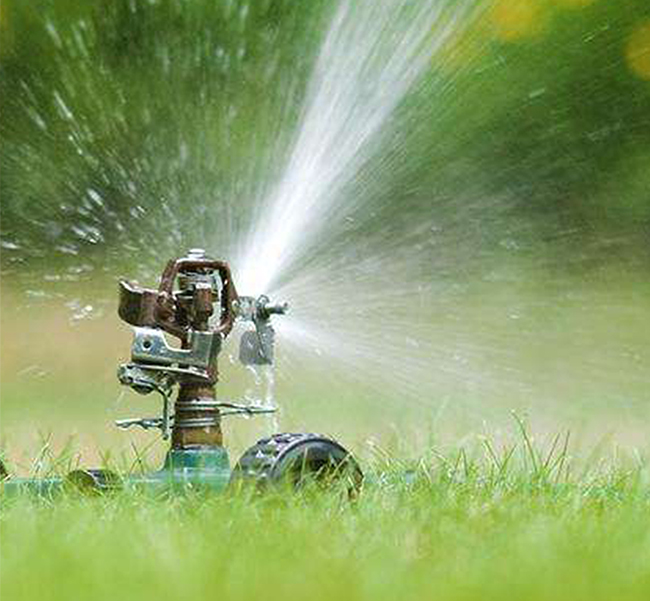 Customize the PQ curve, and automatically calculate the flow rate, daily flow, cumulative flow, daily power generation, and cumulative power generation parameters that are most concerned by users based on the curve.
Intelligent Internet of Things system: Internet of Things big data platform, wireless transmission technology (GPRS, Bluetooth or WIFI), can only judge the need for water and fertilizer, and realize intelligent irrigation.
Powerful software function to escort the water pump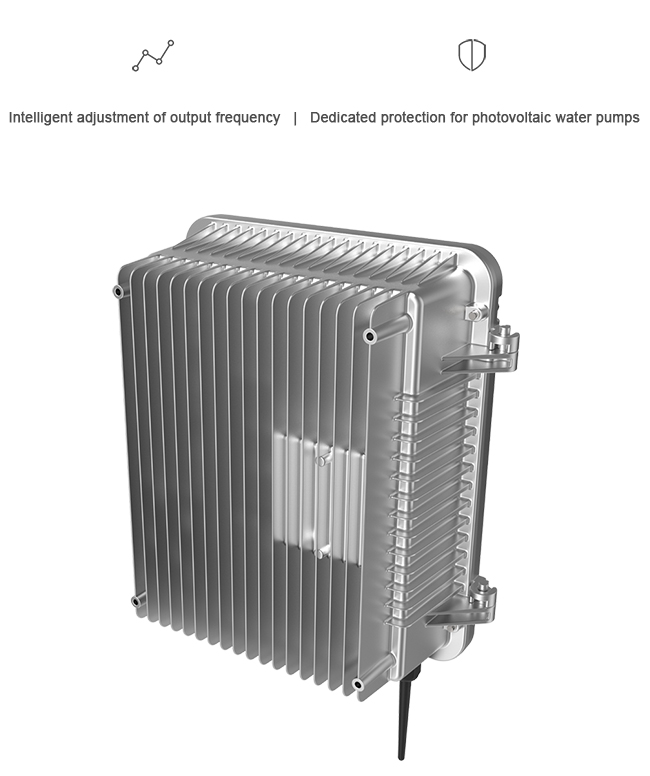 MPPT efficiency>99%: Adjust the output frequency according to the sunlight intensity to obtain the maximum power point in real-time.
The special protection function of the photovoltaic water pump, dormancy, low frequency, dry, overcurrent, minimum power to ensure safe and reliable operation of the water pump.
Drive forever, multiple motors can drive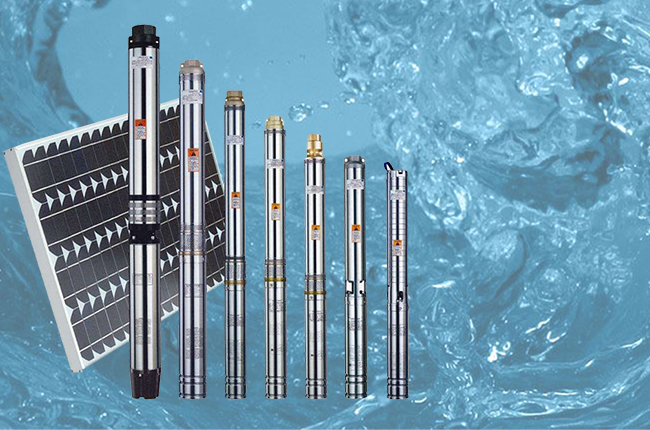 PMSM: Permanent magnet synchronization, high power factor, low heat generation, high reliability.
BLDC: Brushless DC, fast response, high starting torque.
AM: Asynchronous induction, wide application, convenient maintenance.
Single-phase motor: easy to get electricity, home use.
Mobile APP remote control, you can control it without going out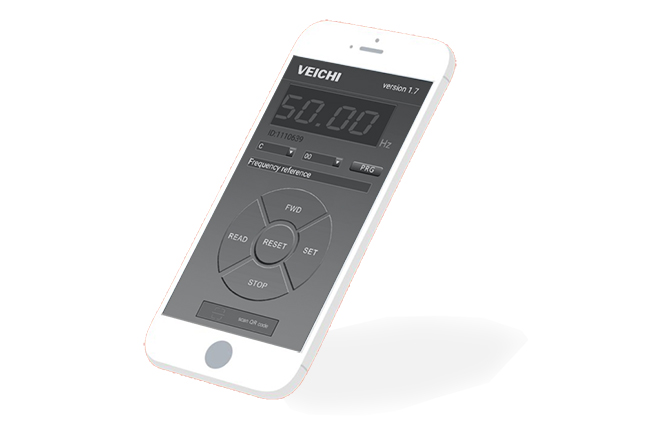 Bluetooth, WIFI, GPRS bring wireless transmission technology.
Chinese and English language switching is widely used.
The drop-down menu is convenient and quick to set parameters.
The digital tube displays the current data clearly and accurately.
The circular operation button brings a different experience.
SI30 Solar Pump Inverter Certificate
1. CE: All series.
2. IEC: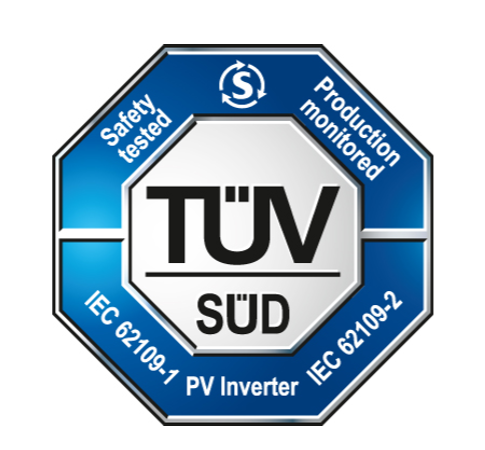 1) SI30-D5-5R5G-R: IEC 61683, IEC 62109-1, IEC 62109-2;
2) SI30-D5-7R5G-R: IEC 61683, IEC 62109-1,IEC 62109-2;
3) SI30-D5-011G-R: IEC 61683, IEC 62109-1, IEC 62109-2;
SI30 Solar Water Pump Inverter Video
Industrial Applications for SI30 Series Solar Pump Inverter
Applications:Farmland irrigation, residential water, landscape fountains, swimming pool water supply, desert management