Drinking Water Supply Solution
Overview
Features and Benefits
Related Products
Related Cases
Related News & Events
Related Solutions
Contact us
Drinking Water Supply Solution
Nowadays, a large part of rural villages in the world is still dependent on hand-operated water pumps, simply called "hand pumps" for their drinking water needs. The hand pumps are low maintenance and work well, but only until the water depth is about 30 meters. Beyond that you would need an electric/diesel pump. But in a remote area, both electricity and diesel would be difficult to find. The problem is aggravated during summers when the water table recedes. A lot of time and effort is wasted to fetch water manually.
Solar powered pump technology brings more convenient and cleaning solution for drinking water supply in rural village.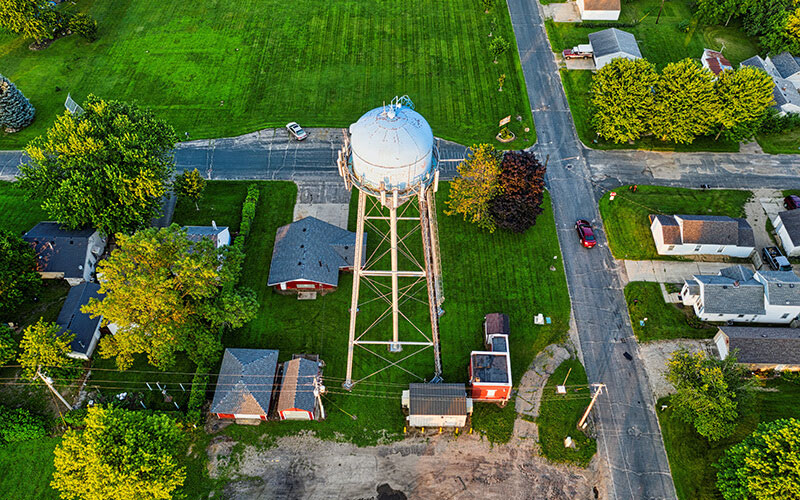 Features and Benefits
Solution Advantages
Convenience & Clean
The system is easy to install in anywhere near the drinking water supply facility and will automatically lift water according to the tank water level and achieve unattended operation. It is also powerful to take the underground water from 90meters' borehole for those where the depth of groundwater is more than 30 meters.
Cost Effectiveness
Based on the more than 15 years lifetime-circle costing calculation,the solar powered water supply system will reduce maintenance cost and release the folk labor force compared to the traditional solution by hand-operated water pump.
Low Emission
The whole system will draw the energy from the sun and directly run the water pump for water supply through by solar pump drive. There is nearly zero CO2 emission and friendly to the environment.
Reliability
It is based on three kinds of proven technology such as solar modular, solar pump drive and pump facility. The working lifetime of the system will be more than 15 years.
VEICHI Solar Pump Inverter Features & Benefits
VEICHI solar water pump inverters are high-efficiency solar water pump controllers which can make full use of solar energy to drive water pumps for agricultural irrigation, drinking water supply, fountains, groundwater lowering and etc.
Doing Business
VEICHI Electric offers professional advice and application design from our solar water pumping system experts to support OEMs, system integrators and industrial users. We also provide customized solutions for hardware and software that enable seamless integration and a range of features that optimize the total system.
VEICHI Electric is a leading supplier of solar water pump drives for the agriculture irrigation. More than 150,000 VEICHI solar pump drives from 2017 to 2021 are providing optimized efficiency for pump irrigation with reducing carbon dioxide emission by 0.69 million tons.
VEICHI Electric will continuously contribute positively to the creation of a beautiful global environment.
Contact us
Start your sales inquiry and an expert will connect with you, please
contact us
.
You may also be interested in