If you make a search, you will find that frequency converter 50Hz to 60Hz is of high search volume in search engines. Do you know why many people search the phrase to find Frequency converters? In this article, we will introduce the reason and list some high performance 60Hz to 50Hz AC frequency converter for you.
Why Many People Search Frequency Converter 50Hz to 60Hz?
You may wonder why we adopt 50Hz or 60Hz, not higher or lower hertz. In electrical power system, frequency is an important factor which cannot be determined at random. The synchronous rolling speed of 50Hz 2-pole generator is 3000RPM, if the frequency doubles to 100Hz, then the synchronous rolling speed of generator will reach up to 6000 RPM per minute. Such a high rolling speed will cause a lot of troubles to generator manufacturing, especially the linear velocity on the surface of the rotor is too high, will greatly limit the increase in capacity. In addition, if the frequency is too high, it will lead to increased reactance, large electromagnetic loss, and increased reactive power. Besides, if we use lower frequency such as 30Hz, the transforming efficiency will be very low which will affect the alternating current transforming and transmission. That is the reason why almost all the countries use 50Hz and 60Hz in electrical power system.
Frequency converter, transforming power frequency into alternating power of various frequencies, is an equipment to let the electric motor run at variable speed. The power frequency, 50Hz or 60Hz refers to the industrial use of alternating current frequency. In China, India, Malaysia, Singapore, Russia, U.K., Germany and more countries, the power frequency is 50Hz. In America, Canada, Brazil, Colombia and some districts of Japan, the power frequency is 60Hz. This is the reason why most people use 50Hz or 60Hz to describe frequency converter.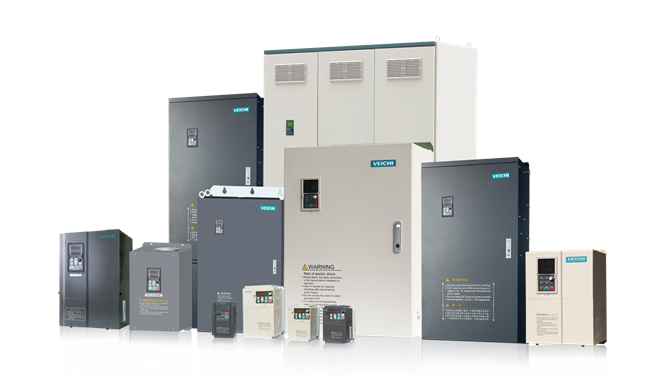 Veichi Provides Quality 60Hz to 50Hz Frequency Converters at Wholesale Price
Veichi Electric is one of the Top 3 manufacturers and suppliers of AC frequency converter in China. Since its establishment in 2005, Veichi has 10 years of history with rapid development that its staff increases from 10 people to 500 members, its sales volume grows from 0 to 350 million.
Currently, Veichi provides a wide range of frequency converters from 50 to 60Hz at wholesale price such as AC70E, AC80C, AC90, AC100 as well as some special purpose frequency converters such as injection molding machine inverter, air compressor inverter, punching machine inverter, ball milling machine inverter, CNC machine inverter and so forth.
If you are seeking for quality and high performance 50Hz to 60Hz frequency converters, please continue to check this list.