Applications of PLC and AC80 on Sand Dredger Solution
Overview
Features and Benefits
Related Products
Related Cases
Related News & Events
Related Solutions
Contact us
Applications of PLC and AC80 on Sand Dredger Solution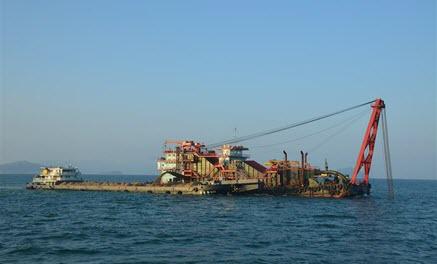 Features and Benefits
This post will show you the practical applications and great uses of Veichi VE200 PLC and AC80 on sand dredger. Please read it:
1. Preface
Drilling type sand dredger works by using sand suction pump as its main component to pump the underwater sand or sludge up and discharge to the specified location by the sediment tube. After first washing and twice washing the sand eventually becomes qualified and then transported by conveyor belts to the sand ship. This machine is applicable to operations on large rivers, coastal ports and sand dredging operation, which are mostly mobile jobs. The capacity of inland river sand dredger is around dozens of tons to thousands of tonnes. While sand dredger on large river has higher degree of mechanization and automation and usually one sand dredger can be a production unit that can carry out sand dredging, gravel separation, delicate screening and washing process.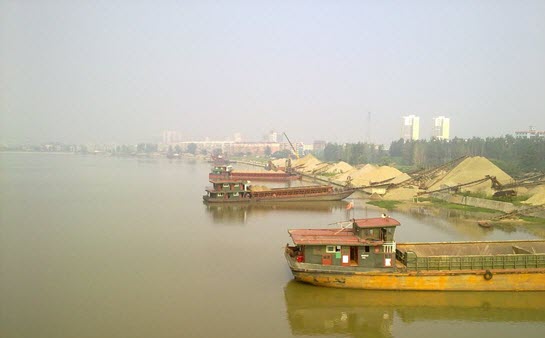 2. Disadvantages of the Original Equipment
Based on on-site equipment condition and original control mode analysis summary, there are following disadvantages:
A. The bucket wheel speed should be constantly adjusted according to the amount of sand, but the sand on sand pit is uncertain, which increases the labor intensity of workers at the work site, and frequent manual operation will also bring system instability such as mechanical structural impact. Sometimes the transport bucket motor would be stuck by excessive sand because of inaccurate sand estimation or untimely adjustment.
B. Complex start circuit of the device would not only lead to fault point failure and the ineffective start up, but also affects the power supply and generating equipment of the entire ship.
C. The original control method does not have the speed adaptive ability and closed loop control, and manual adjustment would inevitably cause overshoot waste of energy, which increases the load of the marine power generators.
3. Veichi Solutions
The main part uses Veichi VE200 series PLC system plus analog input and output modules (14 bit module acquisition accuracy, resolution higher than similar products in the industry) to complete the on-site signal acquisition and analysis. Due to the powerful computing capability of VE200 series PLC, users can set a variety of operating curve on the touch screen according to their needs, and the system can self-adjust the others.
VI10 series touch screen can realize the on-site control mode switching, observe and monitor of equipment during operation. The driving part is the company's key product: AC80 series inverter, which is one model of medium voltage drives. The whole system can effectively solve the soft start, bucket wheel control, electrical protection and other issues.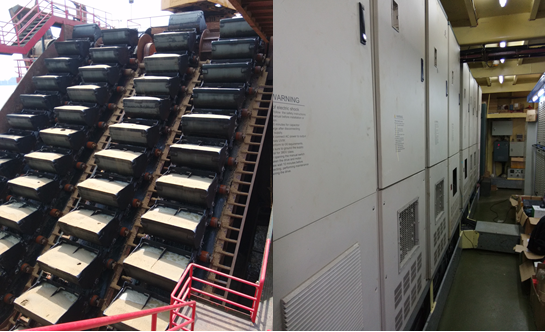 4. Veichi System Solution Advantages
A. Smooth operation, the system automatically adjusts the speed of sand dredging to realize the closed-loop control, which will greatly reduce the failure caused by manual operation.
B. Reducing operators, there are a total of eight wheel buckets in each ship and 2 operators are required previously, but after the transformation the 2 operators are no longer necessary, which means labor saving.
C. Obvious energy saving effect, real-time smooth adjustment to reduce the bucket wheel idling state.
D. Strong system adaptive ability, applicable on different power segment, and it can be used by simply adjusting the torque.
E. The entire system control devices are all products researched and developed by Veichi company independently, and strong vertical integration of hardware and software makes stable operation of the system, rapid technical support and after-sales response possible.
Contact us
Start your sales inquiry and an expert will connect with you, please
contact us
.
You may also be interested in