As you know that the 11th International Automation Expo will be held in Bombay, India, as one of the leading industrial automation product suppliers in China, Veichi Electric will bring its products to take part in this famous conference – Automation 2016. This time, Jack Xing, the sales manager of India market, will attend the exhibition on behalf of Veichi Electric.
Brief Introduction about India Automation Expo
Exhibiting Fields
Since the first session in 2002, the India International Automation Exhibition has already become the biggest and the most important automation trade show in Asia. Over the years, it has gained a high recognition among exhibitors. The exhibition displays the latest innovative technologies and automation solutions with exhibitors coming from various fields such as oil and natural gas, oil, chemical, biological, pharmaceutical, printing and packaging, plastic, plastics, food and beverage machinery, textile machinery, steel, mining, paper, automobiles, machine tools and precision machinery and other fields. The India Automation Exhibition attracts great interest of worldwide renowned enterprises such as ABB, Mitsubishi, SENSOR, Panasonic, Schneider and so forth.
Industrial robots
Scope of Exhibits
The exhibits of Automation 2016 include factory automation, process automation, timely solution, instrumentation and control, robot technology, renewable energy automation, drive automation, bus and wireless technology, building automation, pump and valve, pneumatic, hydraulic pressure, frequency converter, ordinary industrial motor, special industrial motor, servo motor, shock absorber, encoders, magnetic filter, driver and motion control system and related spare parts, electronic shell system, cable and optical fiber systems, PLC system and accessories, contactor, motor protection devices, circuit breaker, industrial human-machine interface technology, industrial software and communication technologies and more.
Details About Automation 2016 India
Exhibition name: 2016 11th India International Automation Exhibition
Sessions: one session per year
Time: August 22nd to 25th, 2016
Place: Bombay Convention and Exhibition Center Goregaon (E) Mumbai.
Organizer: IED Communications Ltd
Statistic data of Automation 2015: it is reported that the exhibition area covers 25,000 square meters, and there are 870 exhibitors and 50,000 visitors.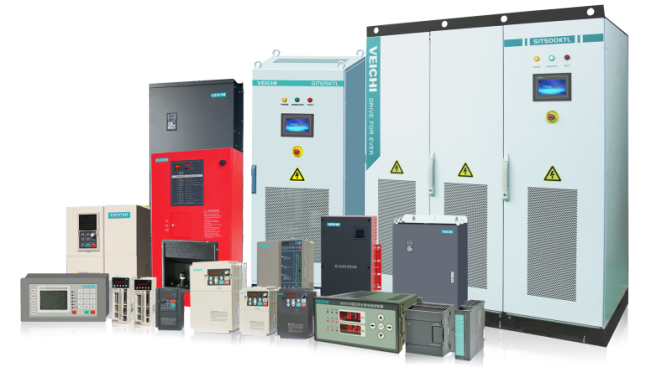 VEICHI products
Veichi Electric Will Participate in the India Automation 2016 in Bombay
Jack Xing, the India sales manager of Veichi Electric, will be present on the India Automation 2016 trade fair with dozens of popular products such as its variable frequency drives, PLC, HMI, servo drive system, green energy products and so on. Currently, Jack is preparing materials for this exhibition. Jack hopes to meet you guys on Automation 2016 and establish a long term cooperative relationship with you.