During 21st September to 24th September 2016, the largest and most professional exhibition upon Security, Fire & Safety of Vietnam is being held at the Friendship Cultural Palace, Hanoi. Ta Ngoc Lam, the officially-authorized distributor of Veichi in Vietnam, represents Veichi Electric taking part in the 4-day exhibition.
This trade fair is the important stage of security and defense product manufacturers that products such as security, fire, smart home and building, energy-saving and electric automation and etc. have been exhibited.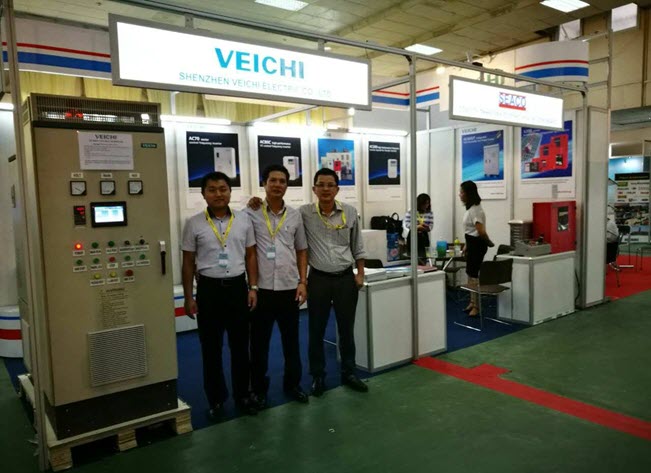 This time, Veichi Electric showCases its S200 construction elevator control system, SF81 injection molding machine inverter, AC60Q ball mill variable frequency integrated control system, AC100 and AC200 frequency inverter on SecuTech Vietnam. Although the main theme of this event is security, fire and safety, Veichi products attract great attention of visitors on the past 3 days that a large number of people have showed great business cooperation intension upon our S200 construction elevator control system, ACH100 and etc.
Vietnam, as the gateway of Southeast Asia, is one of the most important stations of Veichi during the process of developing the Southeast Asia market. Except the frequency inverters, Veichi will pay more attention to the construction machinery industry, plastic injection and ball mill industry. According to the practical market requirements of Vietnam, Veichi will take full advantage of its industry-leading experience to explore the Vietnam market.