2021 partner technical training conference of VEICHI ended successfully
To help partners master the advanced skills related to product technology in order to better expand market channels and serve customers. VEICHI held the Fifth Partner Technical Training Conference from December 10th to 11th, 2021. Due to the impact of the epidemic, the conference was conducted with the simultaneous live broadcast of "Tik Tok + Enterprise WeChat" for the first time. Over 1,000 people from all over the country watched the live broadcast.
VEICHI has always adhered to the development idea of "caring for employees, working with partners, and growing together". Based on the actual application of the product, a technical training conference is held every year. From both theoretical and practical aspects, strengthen the partners' mastery of the product knowledge system of VEICHI.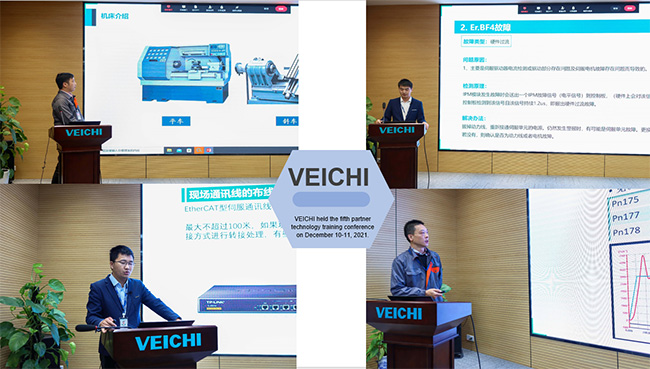 VEICHI technical engineers conduct technical training
In this two-day training, many senior lecturers and professional technicians from the technical service department and product management department. Regarding frequency converter and related products, Servo System, PLC control technology, starting from the product functions, advantages, and product combinations of different functions. From the working principle of the whole machine to the use and debugging, from the structure to the hardware and then to the software parameters, from the cause analysis of the use failure to the troubleshooting, in-depth explanation and training have been carried out.
In the future, VEICHI will continue to uphold the business philosophy of " guided by market demand, driven by technological innovation ". Give full play to the powerful platform technology research and development capabilities to provide regional partners with cost-effective industry solutions, high value-added services, and comprehensive marketing support. Gather our partners to serve the market and cooperate for a win-win situation.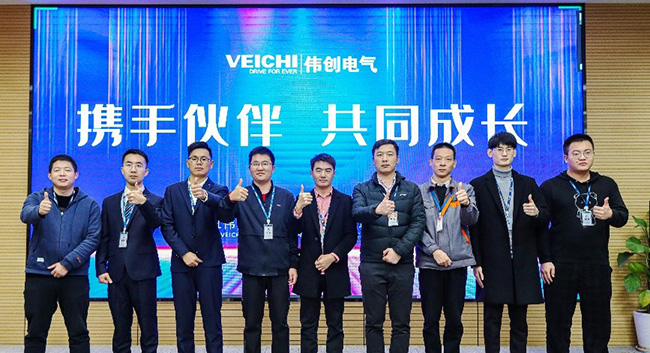 Group photo of VEICHI lecturers