Application Case of AC70 on Internal Mixer in China
Introduction
Related Products
Related Solutions
Other Related Cases
Additional Information
Contact us
Internal mixer is widely used in rubber area for plasticating and mixing rubber that is an important machine in rubber processing industry. The shear force of internal mixer is produced by the regular shrinkage of helix rotor's relative motion.
During the working process of internal mixer, it has high performance requirements of variable frequency drive:
1. Powerful anti-load fluctuation ability: during the working cycle of mixer, the pressure cap will frequently pressure, so there are large load fluctuations.
2. Strong overload capacity: after feeding new material, the load will increase within a short time and the voltage will reach 150% of the rated current. When the materials of high hardness and high viscosity have been added, the load will be even larger.
3. Resistant to dust and high temperature: as the working environment of internal mixer is of high temperature and heavy dust, so the VFD should be resistant to dust and high temperature.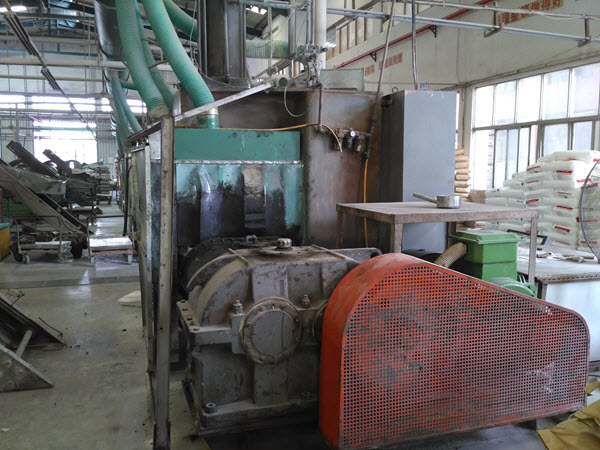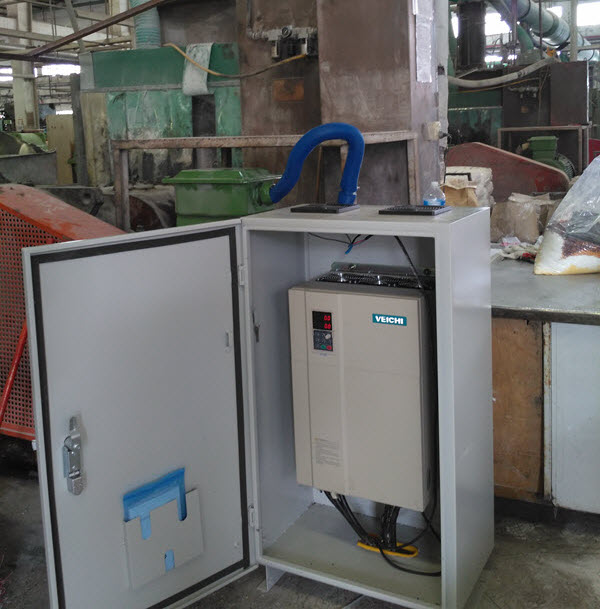 4 Benefits of Transforming Internal Mixer with VEICHI AC70 VFD
When our customer transformed its internal mixer control system with our AC70-T3-132G variable frequency drive, the whole energy cost has been decreased a lot. Besides, there are many obvious advantages such as:
a. It simplifies the process of ingredient replacement. As different materials require different speed and temperature in the refining process, so the transformation eliminats the frequent adjustment in mechanical transmission ratio.
b. By adopting a variable frequency drive, the internal mixer can achieve soft start and stop, so there is no impact on the power grid and mechanical equipments.
c. As Veichi AC70 has automatic torque upgrade function at low frequency, so users can start internal mixer at heavy load.
d. Energy-saving: according to the working characteristics of internal mixer, the VFD makes it running at low speed during the feeding and discharging process, so it greatly reduces energy consumption.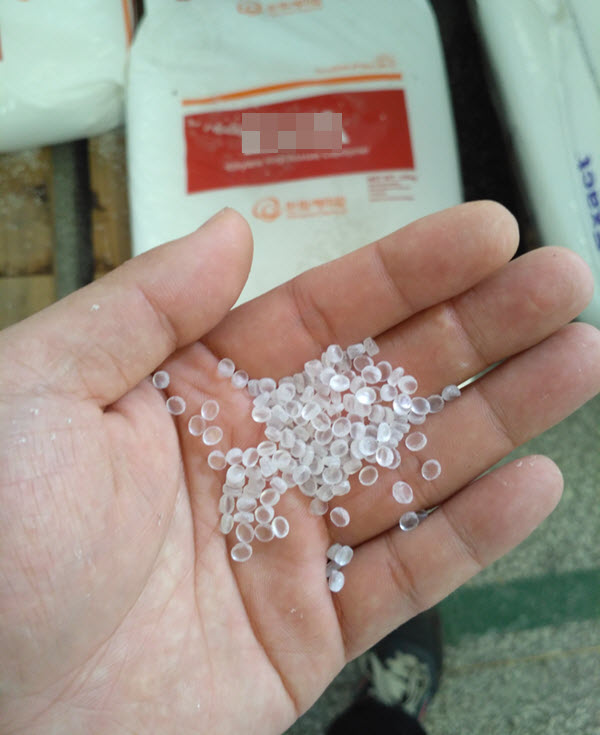 You may also be interested in