Product Overview
VEICHI industrial HMI VI20 series , a new generation of the IOT HMI with industrial ABS plastic shell and high reliability. The new model comes with a more practical down-cable approach and a better looking. The higher resolution models are aslo available.
With the FLink IOT module, you can upgrade the IOT HMI immediately and enjoy a complete and convenient industrial IOT cloud platform service.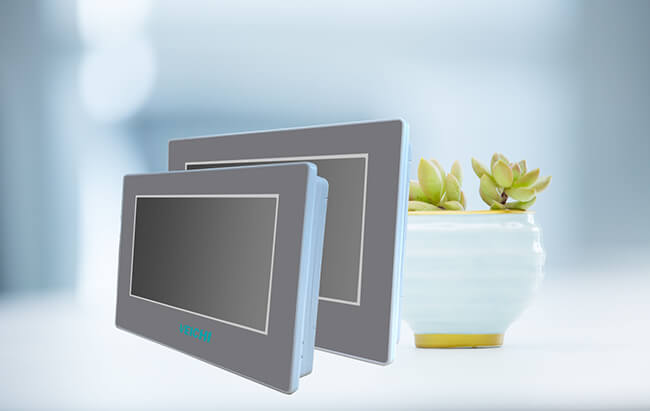 Model Description

Features of the Product
HD, highlight, full viewing angle: Using high-definition, high-brightness display LCD, the maximum viewing angle reaches 170 degrees.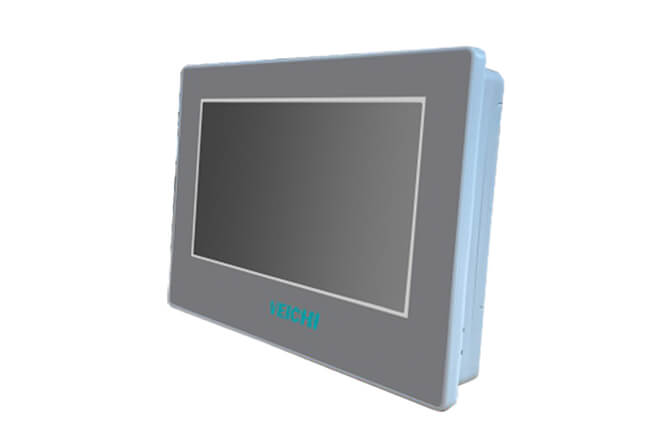 Support edge computing: Possess powerful embedded operating software, namely edge computing software.
300+ protocol local resolution;
VPN and routing functions;
Data storage function;
Support MQTT;
Support Flink IOT expansion module: Remote configuration of field device data is possible through Flnk.
PLC remote download;
Data configuration;
Historical data query;
Alarm configuration;
Expansion module card slot
support module: FLink,FLink-2G(-A),FLink-4G(-A), FLink-4G(-C),FLink-WiFi(-A)
Support cloud platform Flex Cloud: Powerful SAAS platform based on B/S structure.
Configuration monitoring;
Map monitoring;
Data report;
Mobile APP;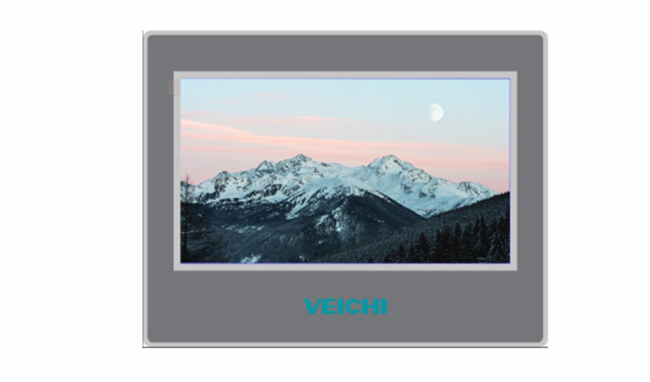 Installation Dimension Drawing
VI20-043S-F dimensional drawings

VI20-070S-F/VI20-070S-FE dimensional drawings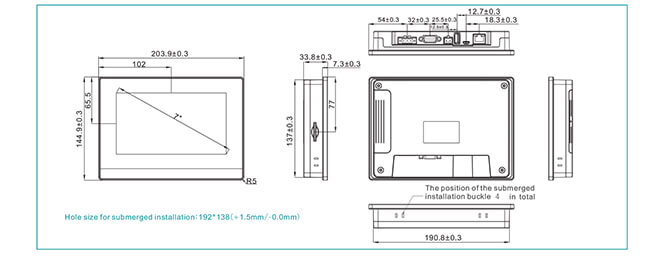 VI20-101S-F/VI20-101S-FE dimensional drawings