S200K construction elevator integrated special machine is a special model specially developed for the series of construction elevators without a cab. It integrates console, frequency conversion control unit, logic control unit, lifting weight limiter, etc. The products are multi-functional, beautiful in appearance, and reasonable in structure, suitable for export.
Veichi S200K and S200E are of same functions. What makes S200K different from S200E is the built-in user control panel. S200K integrates the construction elevator and control panel that the auto mode and manual mode is optional for users to choose. Because of the professional design and good performance, S200K is popularly used in construction lifting field.
1. Run steadily with low frequency and large torque
S200K adopts latest speed sensorless magnetic flow vector control technique that it has very quick dynamic response. The advanced current limiting technology ensures steady running during starting, rising and dropping process without trip when load fluctuates frequently.
2. Adopts special logic brake sequential control
It adopts special logical brake sequential control technology that brake will be set to open status only when starting frequency and starting current have arrived at the same time. It effectively ensures the security and reliability of the construction elevator system.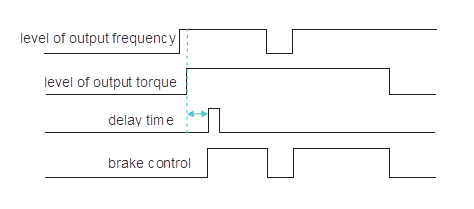 3. Professional brake circuit design
The holding brake circuit design is secure and reliable. Two logical brake signals control 2-line brake contactors respectively. When contactor adhesion or other mechanical failure happens, it still ensures the high security of the system.
4. Unique s-curve design in acceleration and deceleration
This function solves the overshoot phenomena during the upward brake-loosing moment. After the brake has been fully released, the variable frequency drive will run accelerately according to the S-curve. When reaching the given speed, the VFD will run decelerately until the stop according to the S-curve.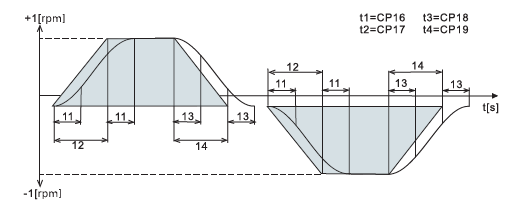 5. Zero speed torque holding function
With this function, it does not require the brake action during the process of switching direction (upward/downward) at zero speed.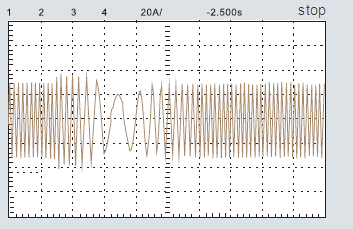 6. Comfortable elevator without feeling of weightlessness
During the downward brake-opening moment, you will have no sense of weightlessness as the control system ensures the comfort during start and stop.
7. Pasted against shock test
According to the construction elevator's mechanical characteristics in running status, the whole control system has to past shock test before it goes out to factory.
8. Built-in weak magnetic speed-up function
When the elevator is in light-load (50%) status, the control system will automatically start high-speed lifting which effectively enhances the working efficiency.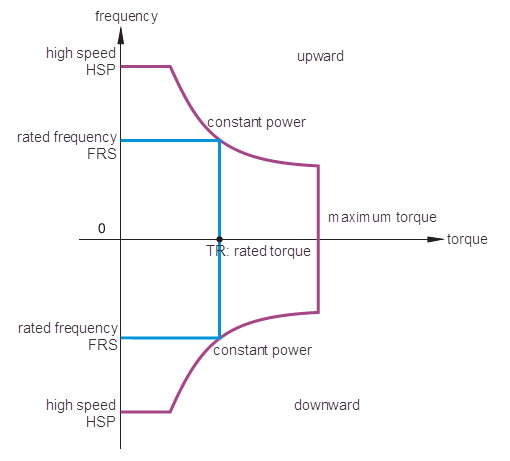 9. Professional brake
The brake power has surge voltage absorption and the brake has anti-magnetization function. The brake clutch is of high reliability.
10. Accurate leveling with minimized shock and wear
The VFD can work at real zero-speed during the stop status, so it ensures the accurate leveling, minimized shock and reduced gear wear.
11. Zero dead-zone compensation function
In frequent operation process, this function ensures the construction elevator has no shock and downside phenomena.
12. Specially designed with GPS/GPRS communication interface
It is designed with special GPS/GPRS communication interface for intelligent management such as satellite positioning, remote monitoring, and remote lock and unlock function.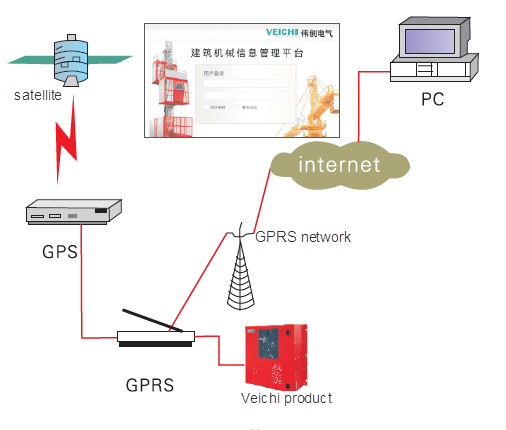 13. Optimized design in software and hardware according to the RCD
According to the practical phenomena of RCD on construction site, the S200K has been specially designed with optimized software and hardware. Meanwhile, you'd better pay attention to the following tips when choosing RCD:
a. The sensitive pulse current RCD with high frequency filtering function and delay function is recommended.
b. It is suggested to choose the B-type RCD that the current and delay time are all adjustable.
c. During wiring, please note that the motor shell and the VFD's ground terminal should be connected.
14. Waterproof design
VEICHI S200K has pasted strict waterproof test so it can work properly in complex environment.
Industrial Applications for S200K Construction Hoist Control System
Applications:Construction lifts