Veichi AC70E is another new generation of high performance general purpose VFD drive, featuring portable mini size, modular design, low temperature rise, low noise and prominent performance. Based on its advanced design, AC70E portable inverter is well-known for its good quality, high torque, high precision, high reliability, and competitive price.
1. Control modes
Two control modes for you to choose: V/F control and vector control without PG. It allows you to select the control mode according to the practical control requirements.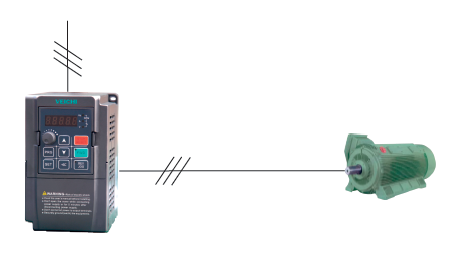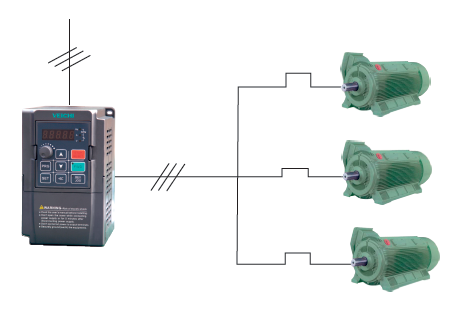 2. Mini size
Small size inverter that it's easy in installation for users.
3. High precise control
Integrate with simplified PLC, PID controller, braking unit which ensures high precision in position control.
4. Keypad
Removable keypad that it allows users to control the inverter within 50 meters.
5. User-friendly
It has parameter copy function, historical fault record querying function and complete fault protection function.
6. Communication
Built-in RS485 port that it can be connected to communication network conveniently.
7. Adaptable to harsh environment
The PCB is coated with Germany conformal coatings that AC70E is dust-proof, water-proof, mould-proof and etc. which ensures it working perfectly in harsh environment.
8. Wide voltage range
Wide input voltage range that AC70E mini inverter is suitable for working in different application occasions with good performance.
9. Independent air duct design
Specially designed with independent air duct, so our AC70E portable inverter has perfect ventilation capacity and strong environment adaptability. To learn more about Veichi low voltage inverters now.