Veichi AC80S, integrated with variable frequency inverter, brake module and status indicator, is specially designed for reforming the old construction elevator equipments according to the practical application conditions. It greatly decreases the transforming cost.
1. Structure
Beautiful and compact structure, small in size and easy in system maintenance.
2. Easy installation
It is easy in installation that you only need to install a driver and a brake resistor to finish theconstruction elevator control system transformation.
3. High controlling accuracy
AC80S makes the transformation of construction elevator system easy and convenient that there's no need to replace PCC and add position limiting device. It features high leveling accuracy and good speed regulating performance.
4. Clear status display
It is easy in maintenance that it can display the status of upper and lower limit, the input signal of rise and fall.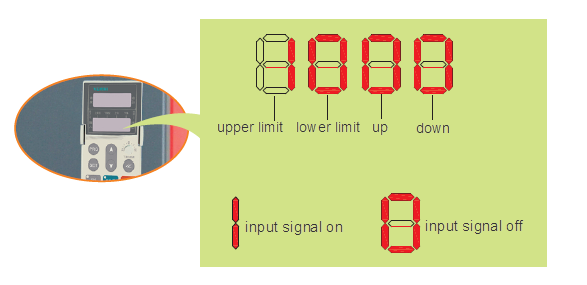 5. Comfortness
Comfortable when the elevator is starting and stopping as there is no overshoot when upward and no weightlessness when download.
6. Braking unit
Braking resistance short-circuit protection: AC80S special construction elevator frequency converter is integrated with braking unit, so it has brake resistance short circuit protection function while traditional VFD doesn't have.
7. Prelong the service life of construction elevator
Run smoothly without shock. It reduces wear and tear of components, prolongs the service life of motor and brake.
8. High security and reliablity
AC80S adopts special logic brake sequential control that it is achieved by controlling the start frequency and current. It ensures the security and reliability of the construction elevator system.
9. Reduce of wear
It has zero-speed torque maintain function. Do not brake when forward/reverse with zero speed, reducing the wear of brake.
10. Zero dead zone compensation
During frequent operation, it has zero dead-zone compensation function, no vibration and downside phenomenon. It's suitable for working with worm gear speed reducer, gear reducer and so forth.