Recently, in recognition of the outstanding corporate brands, innovative technology products, and outstanding business managers in the 2018 China's intelligent manufacturing and motion control industry, and helping the industry to flourish, China Transmission Network teamed up with China Motion Control Industry Alliance, Servo and Sports. Control and "Control and Transmission" magazine jointly held the annual "CMCD Awards for Intelligent Manufacturing and Motion Control Industry".
VEICHI won the "CMCD2018 annual growth control brand in the field of sports control" with its outstanding achievements in technology precipitation and outstanding innovation capabilities.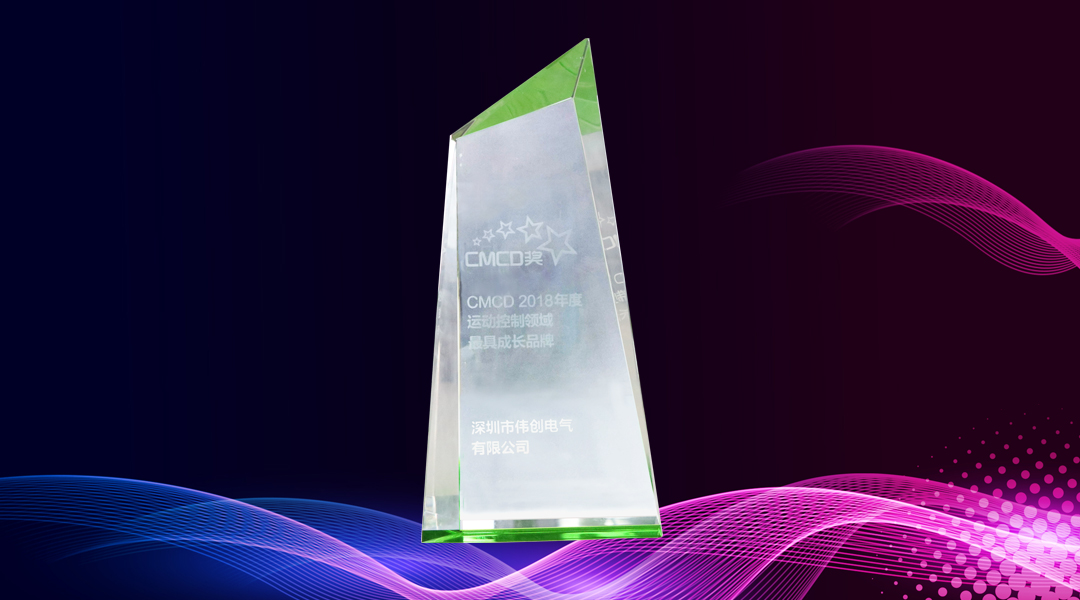 CMCD 2018 annual growth control brand in the field of sports control
Since its inception in 2005, VEICHI has earned the trust and cooperation of its global customers with its ever-increasing innovation capabilities, outstanding flexible customization capabilities and increasingly improved delivery capabilities.
The company's products cover inverters, servo and motion control systems, integrated special planes and the Internet of Things, and provide advanced industry integrated product development and design for printing and packaging, machine tools and compressors, hydraulic servo, lifting, textile and other industries. Comprehensive product development testing and automated information production to provide customers with the most valuable industrial automation system solutions.
While winning the market, the company has core leading talents and backbone talents in the product research and development field of the industry to meet the needs of talents in future R&D planning. The company has independent intellectual property rights and core technologies, and has invested no less than annual sales in product research and development. 10% of revenue provides customers with reliable and stable products to meet the challenges and competition brought by the market.
In the future, VEICHI will continue to drive the endless brand concept and create a better tomorrow with you! In 2019, VEICHI will not forget the original heart and create greater glories.
You may also be interested in