VEICHI was invited to participate in the 2021 SZTIE
On October 22, the 2021 SZTIE China International Textile Machinery and Printing Industry Exhibition was successfully concluded at Shengze International Convention and Exhibition Center. The exhibition attracted more than 300 exhibitors from all over the world, and nearly 20,000 professional visitors attended the exhibition. During the period, it demonstrated the application of cutting-edge innovative technologies and system solutions such as polyester chipping, spinning, reeling, weaving, dyeing and finishing, and deep processing of fabrics.
Since its establishment, VEICHI has always focused on the fields of electrical transmission and industrial control. This exhibition brought the "VC600C water jet loom integrated electronic control system" to its debut, showing the audience the smart solution to promote the manufacturing upgrade of the textile industry. It has attracted extensive attention and recognition from exhibitors and users.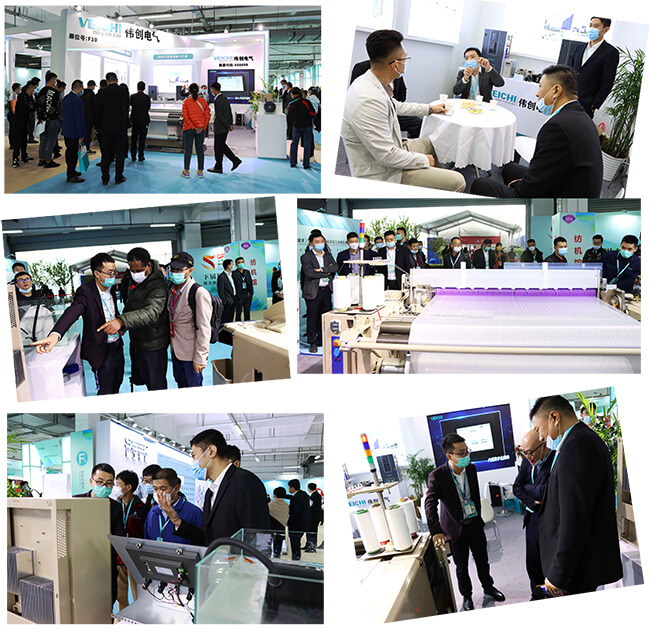 Exhibition site pictures
The integrated electronic control system of VC600C water jet loom is the starting point of VEICHI to improve the level of intelligence and integration. After four years, it has gathered all on-site application experience and launched an overall solution. The solution overcomes the technical disadvantages of traditional equipment, adopts a high-speed main control system and a high-speed and high-precision Servo System, and integrates functions such as weft insertion, weft detection, electronic let-off and take-up, electronic dobby, direct-drive spindle, and weaving navigation. It has the characteristics of high weft-finding adjustment accuracy, fast knitting speed, long service life and simple maintenance. The overall improvement of production efficiency, comprehensive energy efficiency, and enterprise benefits has been truly realized. It is the key to the intelligent upgrade of weaving equipment.
Aiming at the current new background of "carbon neutrality" and "carbon peak", and the new trend of industrial development of automation, digitalization, and intelligence in the textile industry. VEICHI will deeply integrate the national development strategy and industry common needs, give full play to its own technology research and development advantages and continue to provide industry users with full-process and panoramic system solutions. Promote the textile industry to improve quality and efficiency, reduce costs and reduce consumption, and cultivate and develop a new industrial ecology.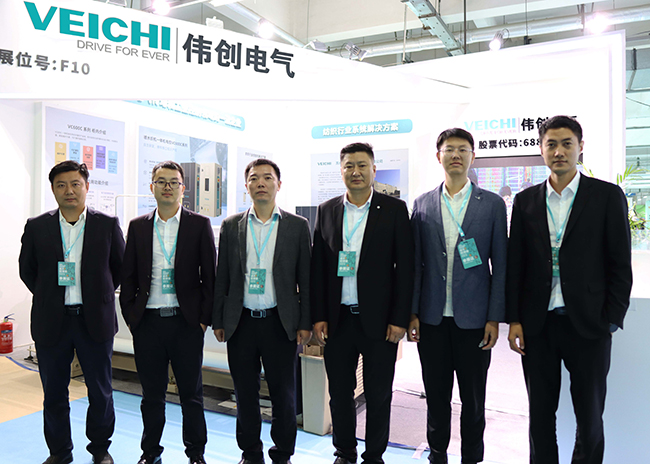 Group photo of textile industry staff