On the morning of April 19, the 23rd China (Jinjiang) International Footwear Industry and the 6th International Sports Industry Expo (hereinafter referred to as the "Shoes (Sports) Expo") grandly opened at the Jinjiang International Convention and Exhibition Center in Fujian Province. VEICHI brought a variety of the latest products in the industry to appear in this "Shoe Expo" in the theme exhibition area of machinery and equipment. A comprehensive display of the technological breakthroughs and latest achievements of VEICHI in the field of electric drive and industrial control to the visiting customers. Bringing a series of professional products and perfect industry solutions to promote the automation of the shoe industry.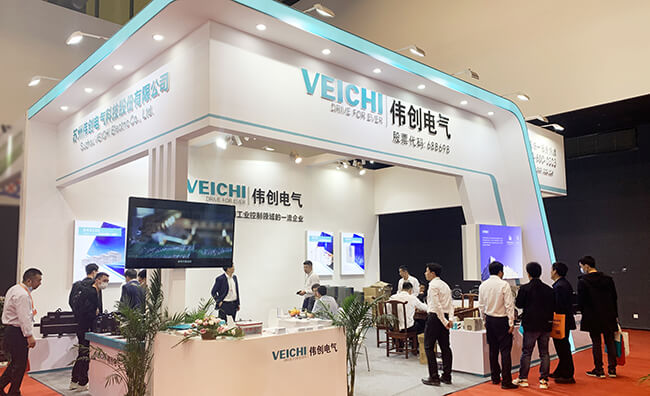 VEICHI Booth (Booth No.: 211-213, 222-224, Hall C)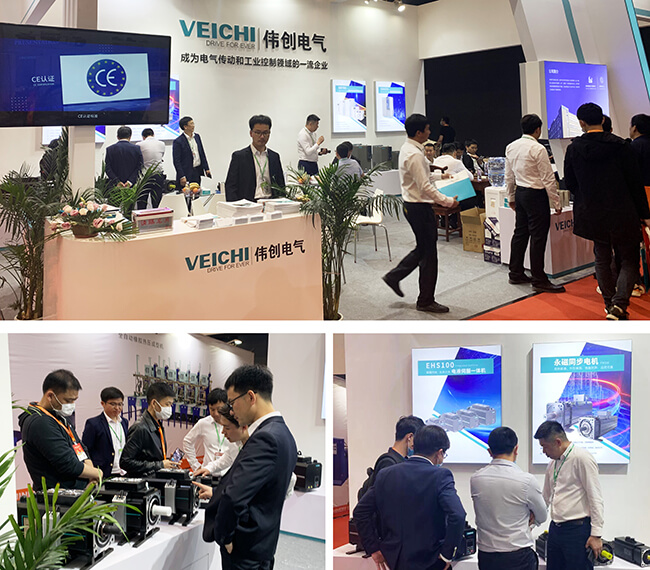 In order to let the customers who visited the site more intuitively understand the diversified electric drive products that VEICHI brings to the shoe industry. This time, VEICHI divided into different areas in the exhibition area, exhibiting electro-hydraulic servo integrated machines, electro-hydraulic servo drives, servo drives, permanent magnet synchronous motor series, and other products that meet the automation needs of the shoe industry.
EHS100 series electro-hydraulic servo integrated machine

Integration, integrated control, power, and brake functions.
No need for debugging, no need for self-learning, just use it when power is on.
Anti-strong vibration, designed for mechanical high-frequency vibration.
High protection, dual independent air ducts, IP56 fan.
SD650 series electro-hydraulic servo drive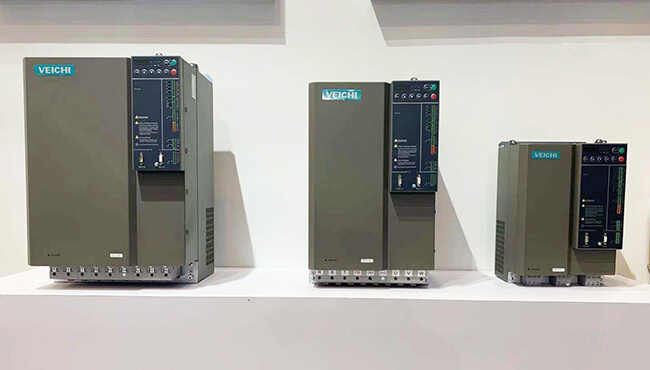 Use isolated terminal wiring, fast and safe.
Vector control + field weakening control + PID control.
Support multiple signals setting methods such as analog quantity and internal command.
SD700 series high performance servo drive

Permanent magnet synchronous motor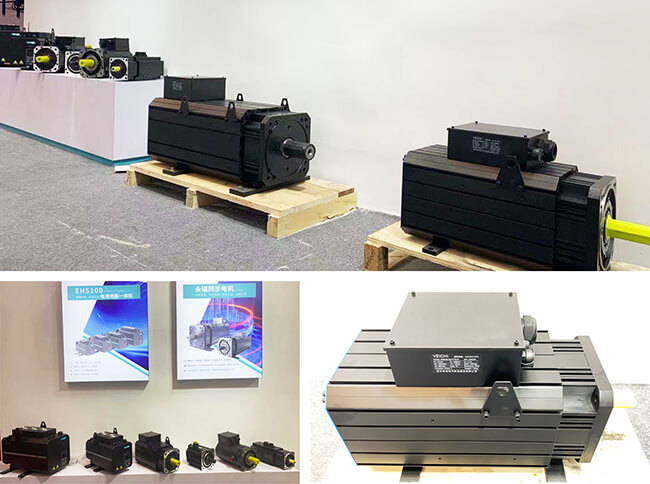 Cogging effect, back-EMF harmonics, small torque ripple, stable operation at low speed, and high control accuracy.
Strictly synchronous operation, the stator reactive current is close to zero, the rotor has no excitation loss, high efficiency, and wide high-efficiency area.
Top-notch design capabilities, rich product experience, and non-standard industry special machines can be customized according to customer needs.
In the future, VEICHI will continue to improve the brand's technological innovation capabilities in the professional field. Through continuous updates and iteration of R&D technology, strengthen the technological innovation capability in the professional field. With user needs as the core, it meets the needs of customers in the field of electric drive and industrial control.