On September 17, 2021 India International Renewable Energy Exhibition (REI) ended successfully at the Greater Noida Expo Center. REI exhibition is the largest international renewable energy professional exhibition in India and even in South Asia. The exhibition has a total scale of 18,000 square meters, attracting nearly 1,000 world-renowned companies to participate in the exhibition. A comprehensive display of solar, wind, bioenergy, hydropower, geothermal energy and energy efficiency solutions, cutting-edge trends and latest achievements.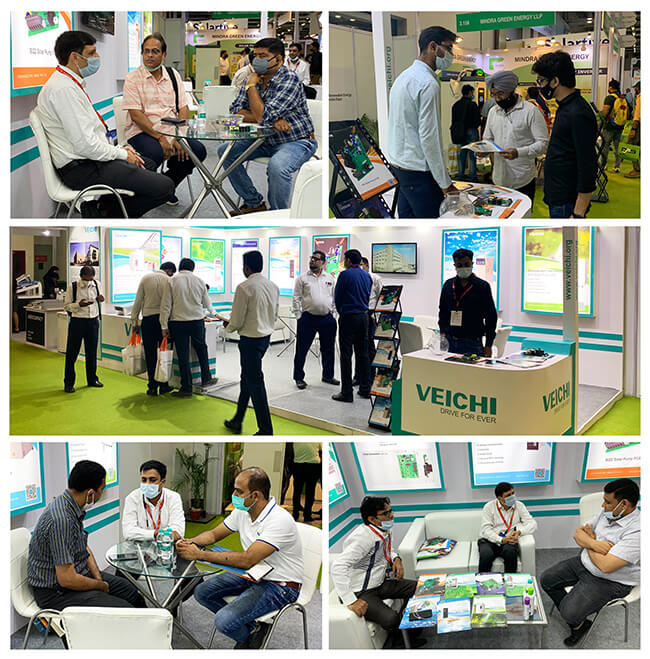 VEICHI provides intelligent IOT, high-efficiency drive, and green energy solutions for agricultural irrigation, rural safe drinking water, animal husbandry, and ecological governance. This time, we participated in the REI exhibition with a variety of high-performance photovoltaic pumping inverter products, and received extensive attention and recognition from exhibiting companies, academic researchers and users.
Deeply cultivated in the photovoltaic industry for many years, empowering the Indian photovoltaic industry
According to IEA data, India's electricity demand in 2016 was 1102 TWh, and by 2040, India's electricity demand will exceed 3,600 TWh. As of the end of 2018, India's overall electrification rate was 96%, making it the only country in the world's top 10 economies that has not reached 100% electricity coverage. According to the Indian government's plan, by 2022, a total of 175GW of renewable energy power generation will be achieved, of which photovoltaic installed capacity is 100GW, with a total investment of 800-1000 billion RMB.
VEICHI has been deeply involved in the photovoltaic water pumping industry for many years. Since 2013, it has entered the Indian market and has won the reputation of many users with its rich product series, intelligent IOT, high-efficiency MPPT algorithm, advanced permanent magnet synchronous motor and synchronous reluctance motor drive technology, and timely delivery.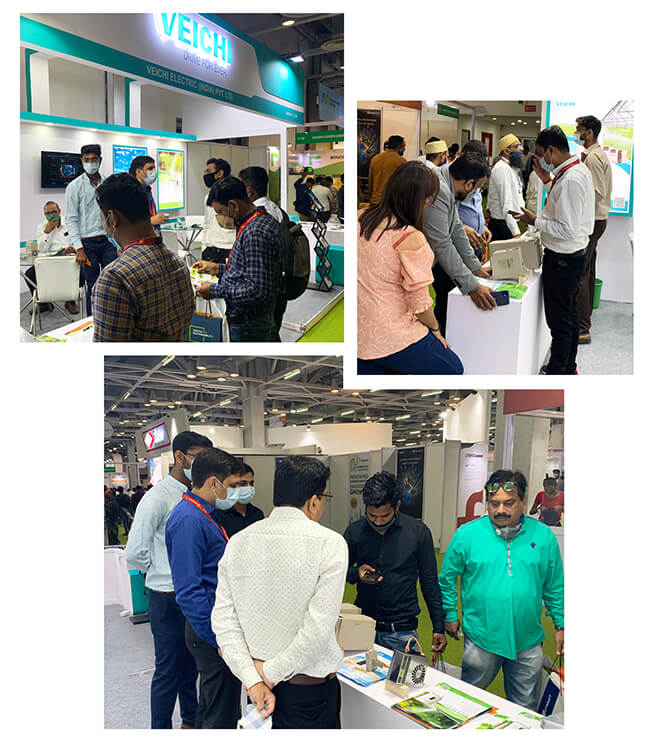 Intelligent and efficient SI series photovoltaic products are displayed in the Indian market
At this year's exhibition, VEICHI exhibited SI series of photovoltaic water pump inverter products. With excellent quality and advanced technology, it has attracted the attention of a large number of users. Among them, SI21, SI23 and single board computer series are the star products that everyone pays attention to.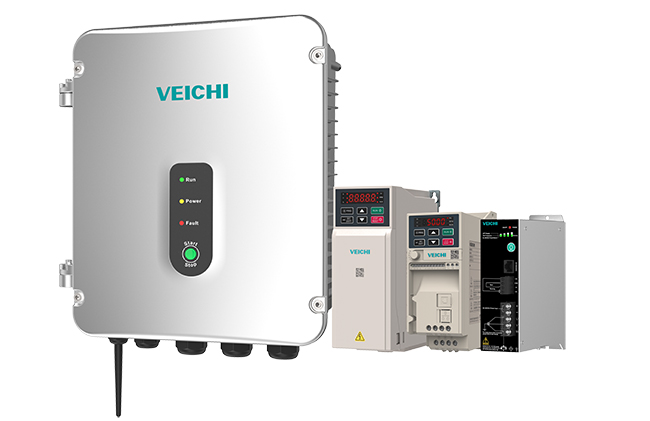 The SI series of photovoltaic water pump inverter products adopt the advanced production technology and technology of VEICHI, with stable and efficient performance, and can be connected to the intelligent Internet of Things system. It has good adaptability and can provide matching system solutions according to different needs and usage scenarios. It effectively solves the urgent demands of users to save water and energy, and reduce the cost of traditional energy and electricity input. It showed to overseas users the leading technology of VEICHI in product development and lean manufacturing.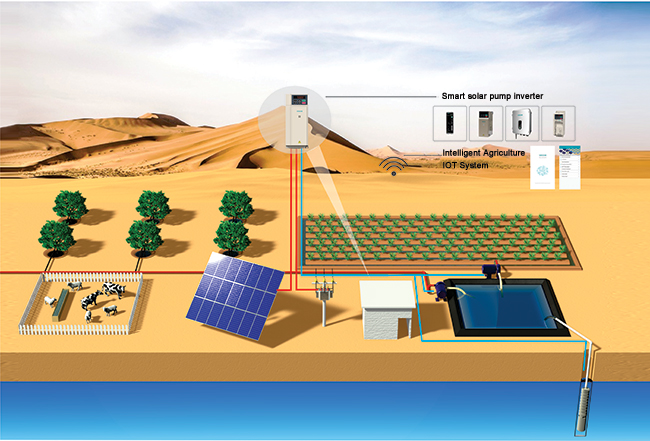 Deep plowing and meticulous cultivation, determined to move forward. VEICHI always adheres to the business philosophy of " Guided by market demand. Driven by technological innovation. ", and timely transforms the most cutting-edge scientific and technological achievements into key areas such as the development, design, and operation of photovoltaic products. Provide users at home and abroad with a green and efficient new energy overall solution, "lighting up" a cleaner and sustainable energy future.