VEICHI on Metal TECH 2018 Malaysia Exhibition

METALTECH
METALTECH, The International Machine Tools, and Metalworking Technology Exhibition have been held for 18 years since 1995. It is the largest and the most influential exhibition of Machine tools and Metalworking in South East Asian.
The Exhibition is devoted to establishing a platform for machine industry manufacturers and dealers to gather and stay together to discuss business and advance the machine and metal industry developments.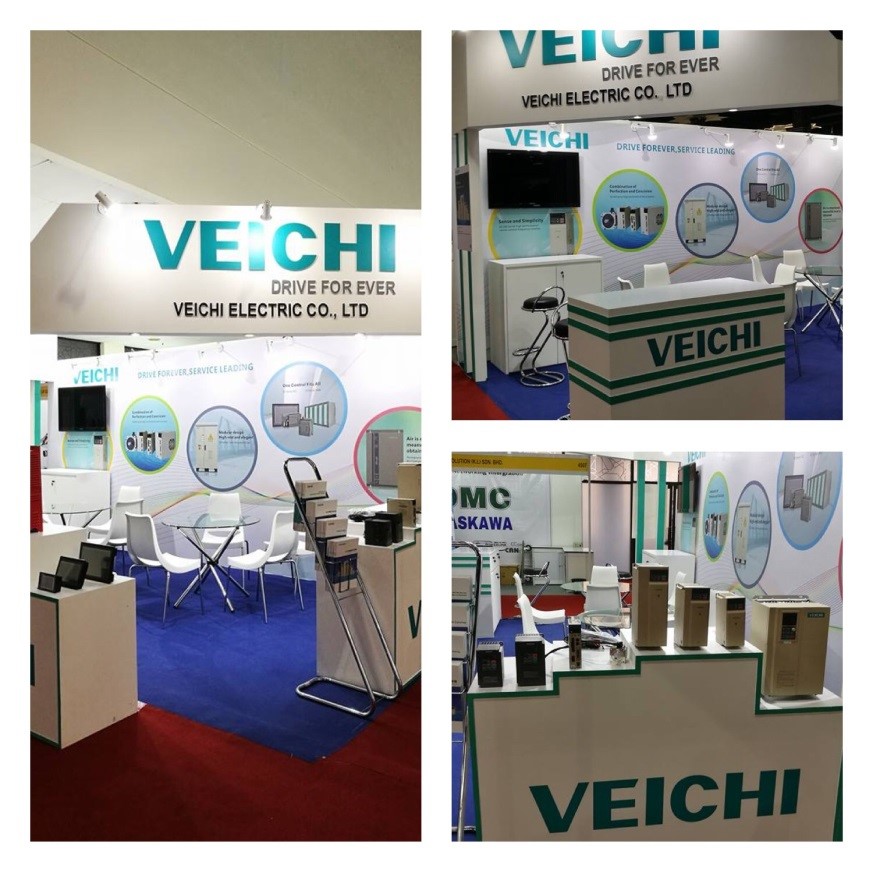 VEICHI booth
With a superb level of technology, high-performance, Veichi Electric showed the visitors all kinds of frequency inverters, which become the major highlight in the same industry.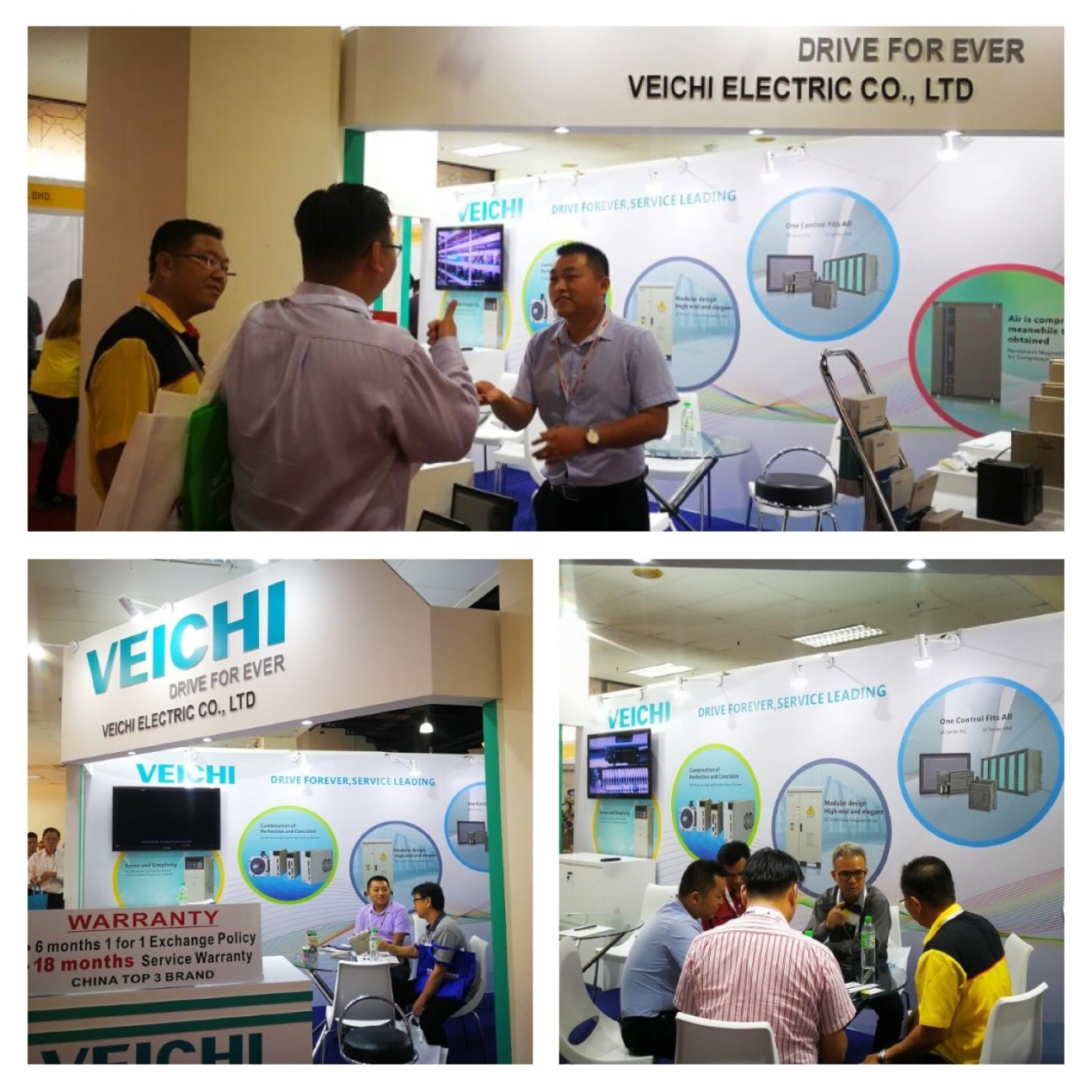 VEICHI team introduces products to customers
Well-known as stable performance, high quality and perfect technical support, attracting many domestic and foreign businessmen gathered to watch and consultation to discuss.
Many visitors brought the technical problems encountered in processing the scene. Our sales director Steve Li and engineer Kevin Li, provided technical guidance and process optimization, a number of customers showed great interest on the site and willing to reached purchases intention.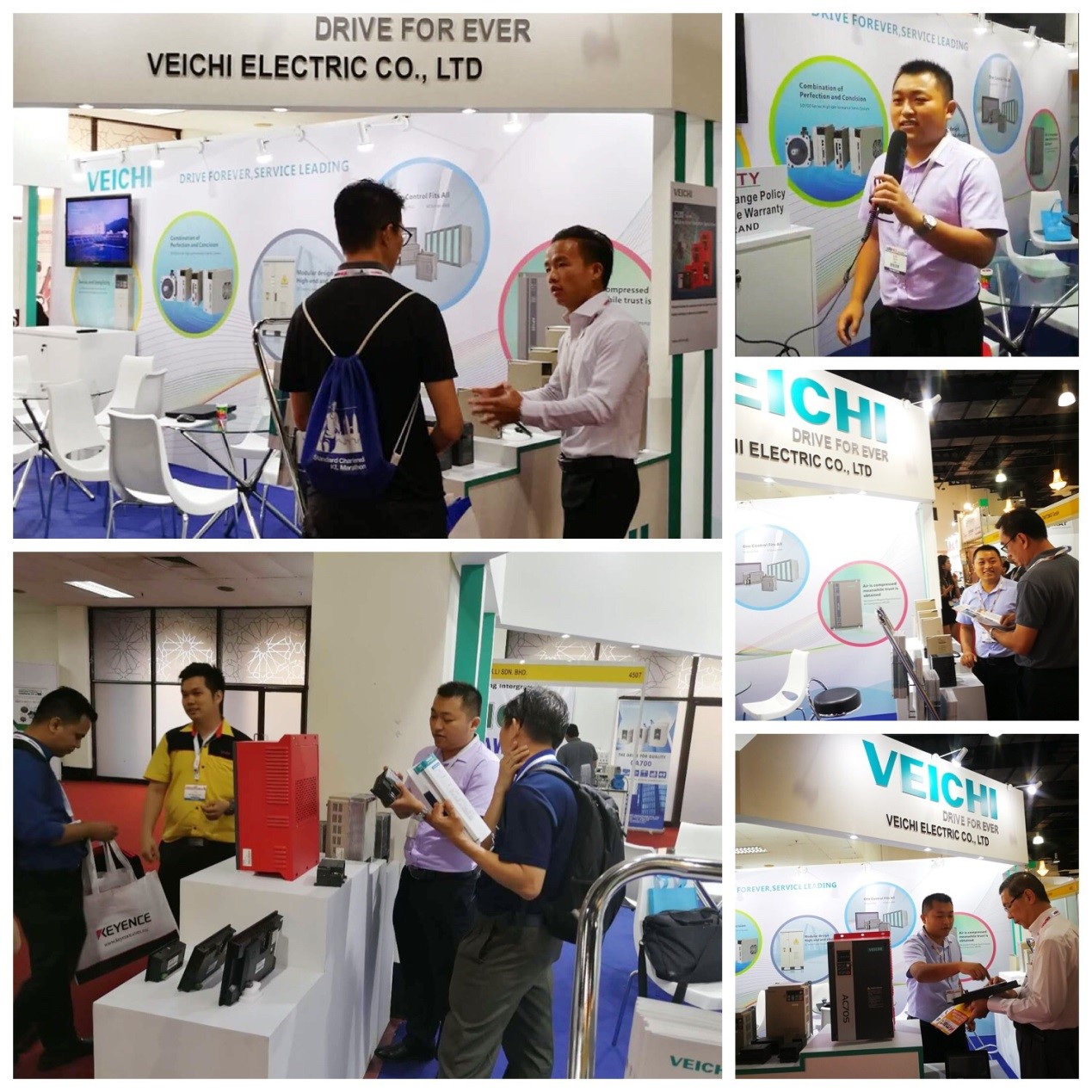 VEICHI team introduces products to customers
Veichi products are selling well in both China and oversea countries. Now our overseas business is booming rapdily! Veichi has developed a wide range of electrical products, covering variable frequency drives, Servo System, solar PV inverter, PLC, HMI, automation equipments and so on.
We will also continue to enhance the industrial control system, to accelerate VEICHI branding process, rational face to market demand, making more quality service to customers and friends.