VEICHI Hosted the 2019 Spring Festival Gala
The passionate songs recited the old age, and the joy began to celebrate the New Year. The time is not old, on the eve of the Spring Festival, VEICHI Electric celebrated the 2019 New Year's Eve in Shenzhen and Suzhou. The general manager of the company and all the staff gathered together to celebrate the new year.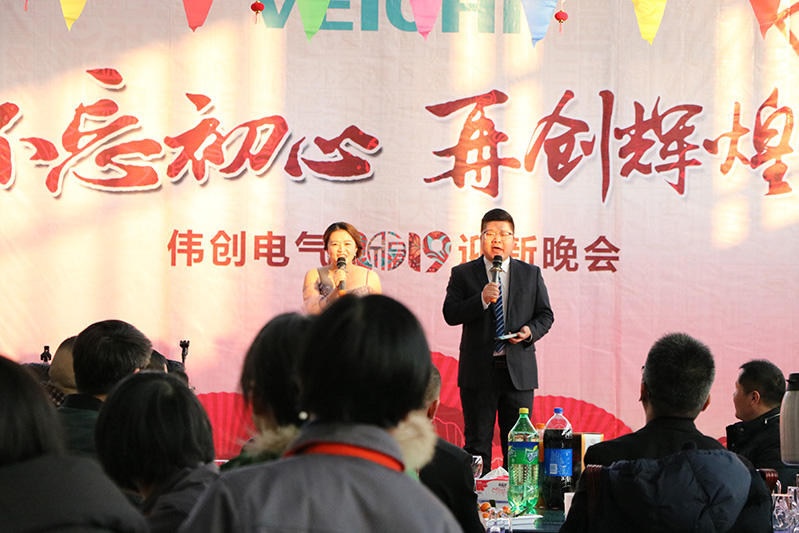 2019 New Year's Eve
In 2018, it was the golden period of the development of VEICHI, and the innovative strategy and model made the performance climb. VEICHI people always adhere to the "customer-centered, development-oriented" belief, in order to revitalize China's national industry, do not forget the original heart, and create greater glories.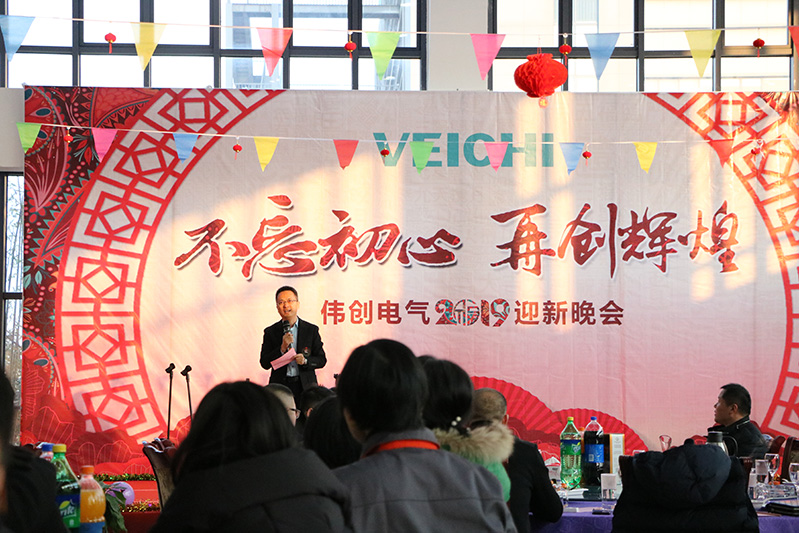 Message from the Chairman
The atmosphere at the party was warm, laughter and joy. Songs and dances, sketches, melodrama, musical instrument shows... let us start with happiness!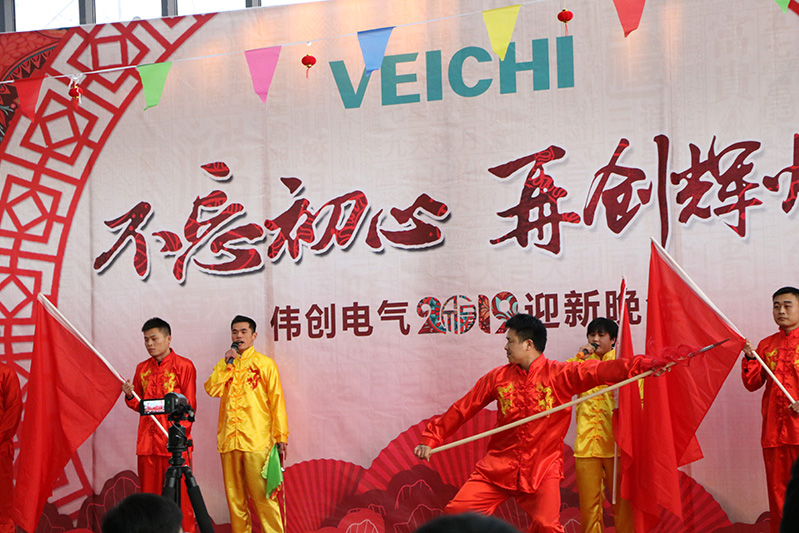 Martial arts performance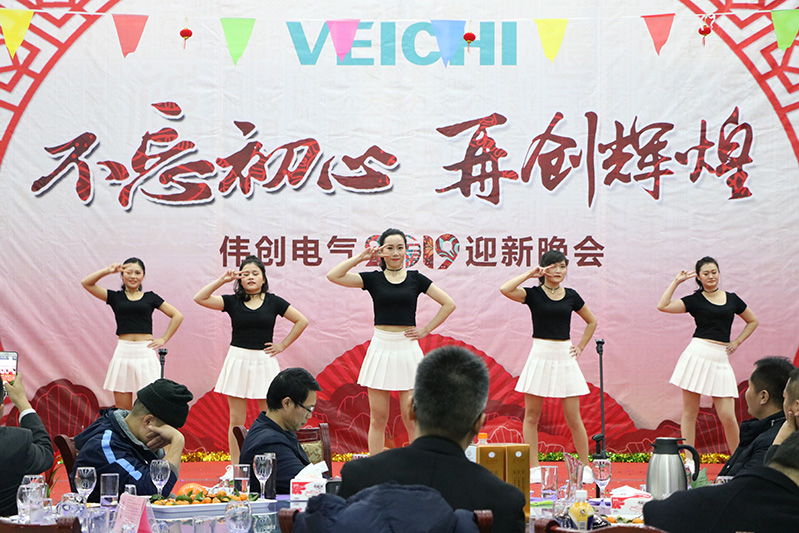 Singing and dancing
The VEICHI created and performed their own talents, and they were full of talents and enthusiasm.
Looking back on 2018, with the efforts of our employees, we have achieved good business performance; it is diligence that makes us gain something, and it makes us feel glorious.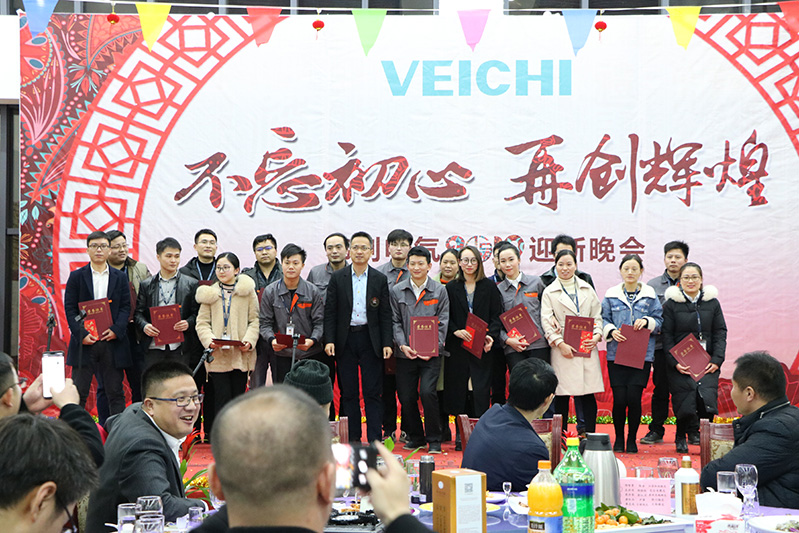 Outstanding Staff Award
The lucky draws set up at the party brought the atmosphere to a climax, and the rich prizes and welfare red envelopes made the employees smile.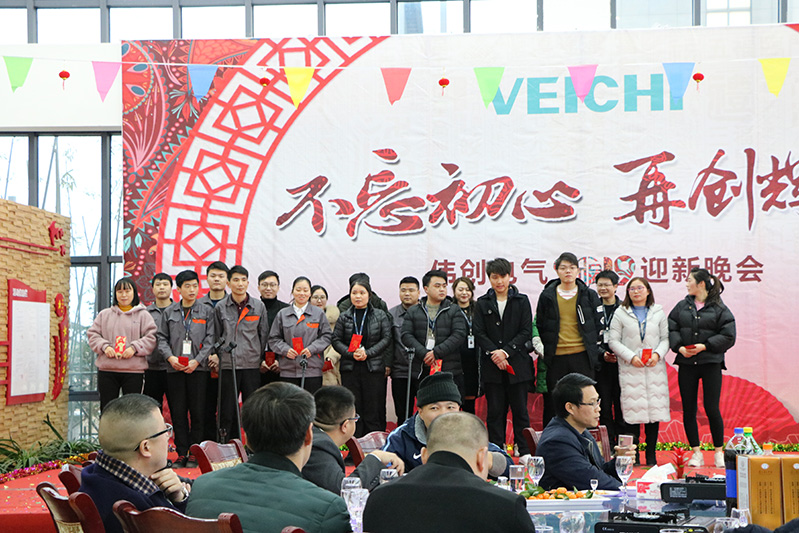 Third prize
The awards have been added again and again, so that the employees who have not yet won the prize will once again ignite hope. The red envelope became a hot word at the party, and the scene became a sea of joy.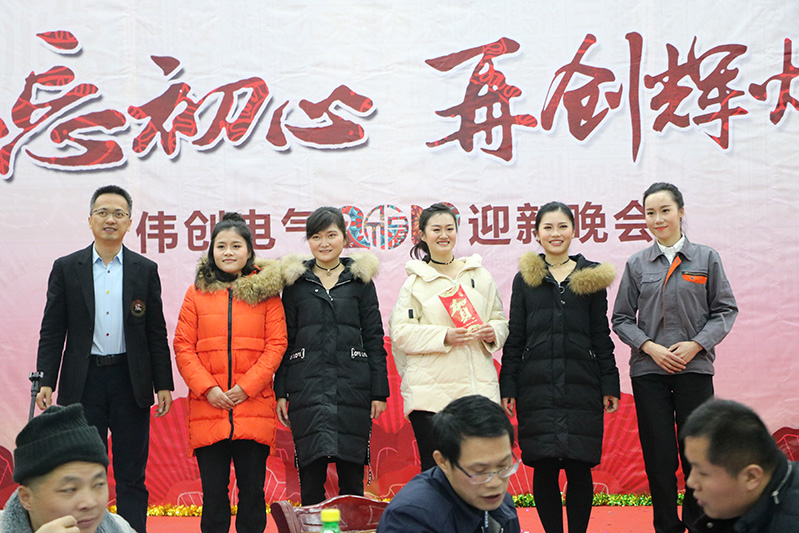 First prize
The game link "You come to me to guess", this will test the tacit understanding of the friends, come on!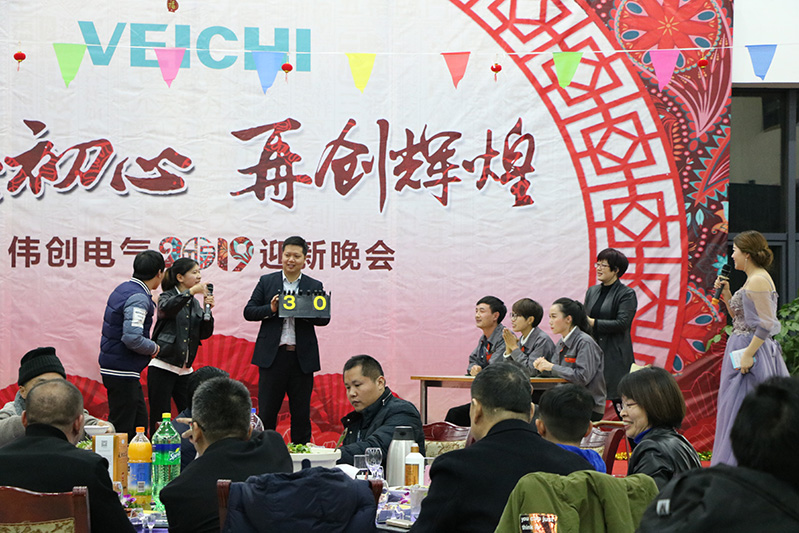 Game interaction
A wonderful night is a grand moment for every VEICHI people to come together. It's a great time to dance and dance together!
Spring returned, fresh starts for everything. The extraordinary 2018 has passed, and a promising 2019 has arrived! Let us not forget the original heart, work together to create brilliant.
Looking forward to 2019, there are too many expectations and dreams. We are full of confidence, carrying dreams and creating brilliant future.VEICHI wishes you all a happy New Year in advance, thinking about things, being healthy, and being happy!
You may also be interested in