The "all-rounder" of VEICHI: AC310 series inverter
With the continuous development of the national industry, inverters have specific applications in many industries in the industrial field, such as: fans, water pumps, petroleum, chemical, marine, wind power, glass, ceramics, pharmaceuticals, beverages, food, packaging and so on. The control functions of the inverter used in various industries are different. Are you still worried about the selection of the inverter? Are you still worried about whether the inverter is suitable for use? Are you troubled that you need to replace the inverter after changing the motor type? Don't worry, the AC310 series inverters of VEICHI will help you.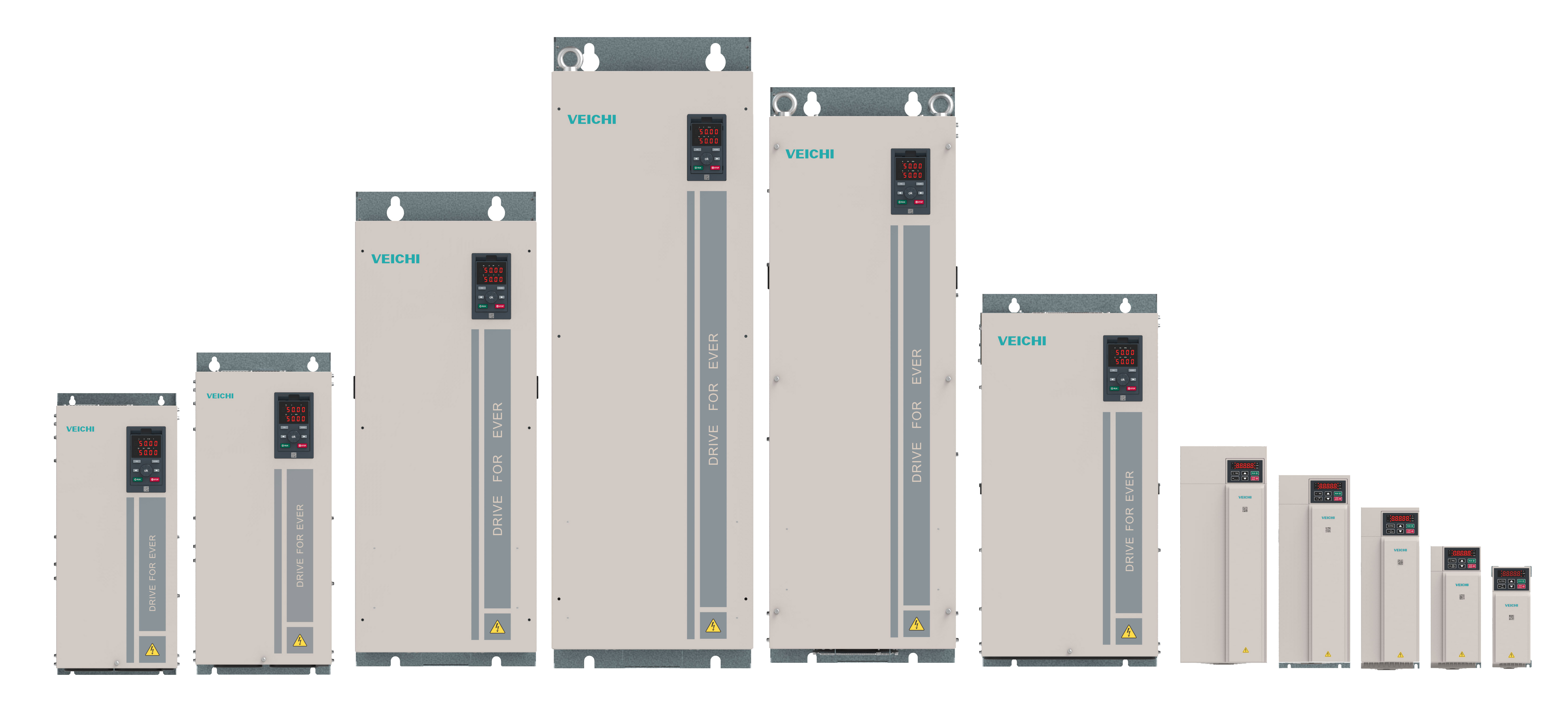 AC310 series frequency inverters
AC310 series inverters are products developed on our latest high-performance vector platform. Adopt the international leading magnetic field directional vector control technology, continue to use the AC300 series book-type narrow body design, modular hardware design. With rich expansion interfaces, it achieves high-new performance, high reliability, high power density and high versatility.
AC310 series inverters can drive ordinary asynchronous motors, synchronous motors (including synchronous reluctance motors), spindle motors, torque motors, etc., and realize electric drive control that supports various loads. Therefore, it can be adapted to drive in various transmission fields, even if different types of motors are replaced, eliminating the trouble of replacing drivers.
AC310 series inverter also has fan and water pump parameters, tension control special parameters, wire drawing machine special parameters, power balance parameters, quadratic load curve parameters, belt transmission parameters, punching parameters, machine parameters and so on. Integrate multiple industries into one, thereby avoiding the trouble of customer selection.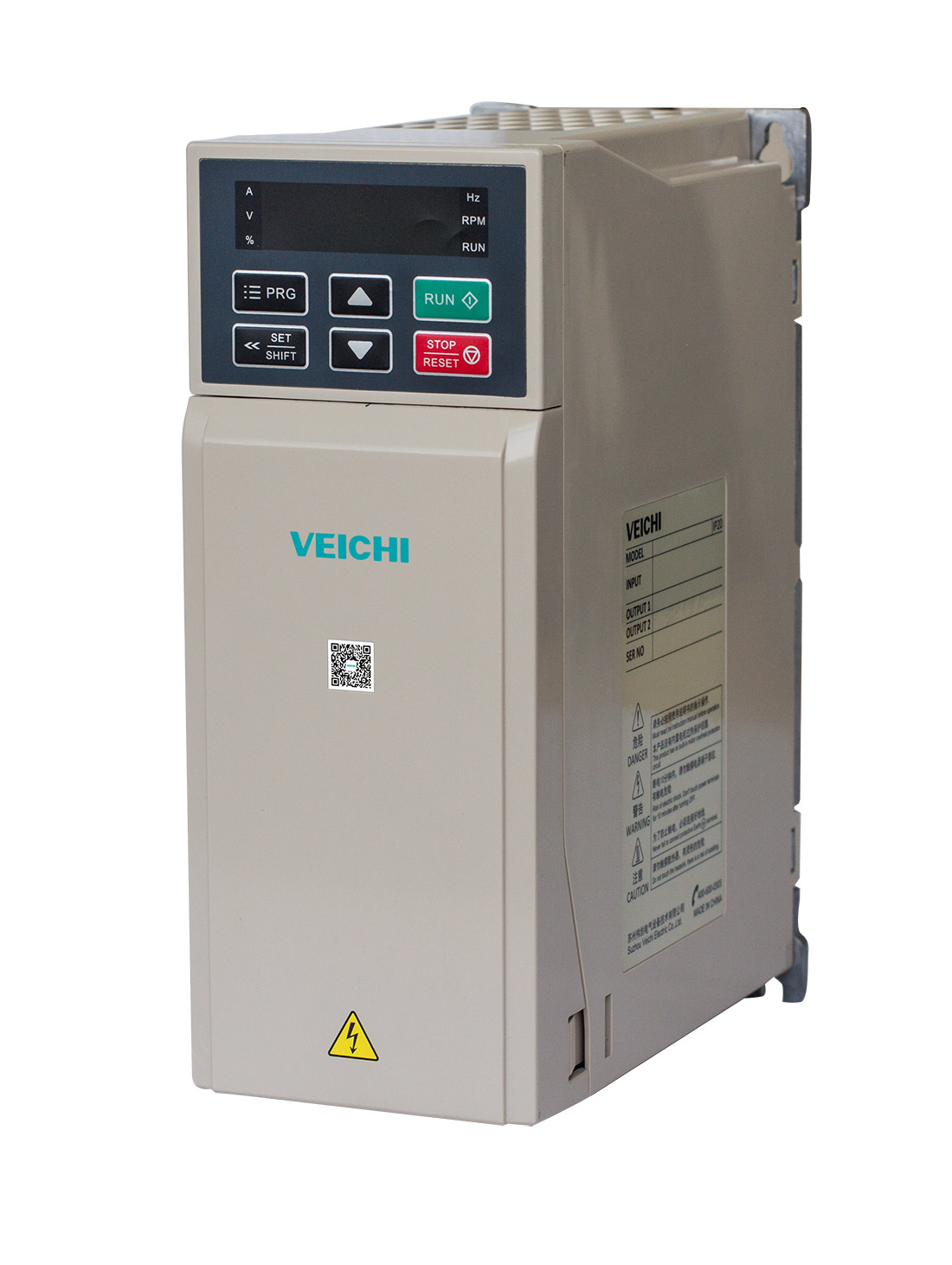 AC310 series inverters
Application on fan and water pump
Our AC310 series inverters are very mature in the application of fans and pumps. Our first products have been well received in fan and pump applications. After 15 years of technology development, it has laid a very deep foundation in the industry. Our company is highly appreciated by users for its high quality, high cost performance and high efficiency.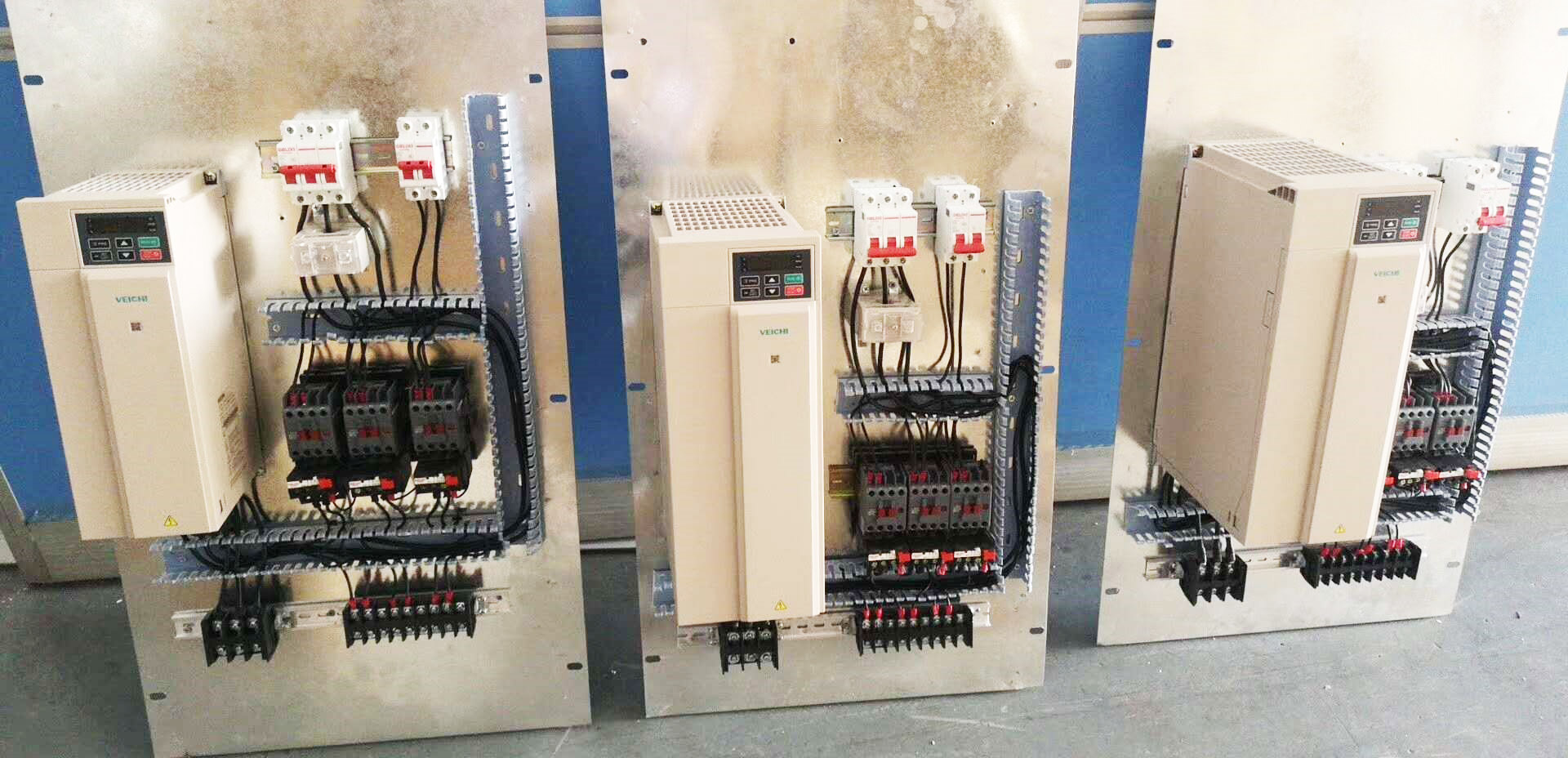 AC310 application scenarios
Application on tension control
AC310 series inverter tension control is dedicated to keep the tension constant through the control of output torque and automatic winding diameter calculation. No need to install tension sensor, no external feedback signal of current position or current tension. In most applications, it is not even necessary to install a rotary knitting device with speed feedback to accurately provide constant tension to ensure uniform thickness or thickness of the processed material.
Application on drawing machine
AC310 series inverter used in wire drawing machine is a high performance algorithm developed by combining our many years of application experience in the wire drawing machine industry. It can achieve high-precision speed control and torque control of the motor, and meet the requirements of the inverter for the operation and control of the inverter in the wire drawing machine industry. With excellent performance, it has won recognition and praise from wire and cable companies and welding wire manufacturers.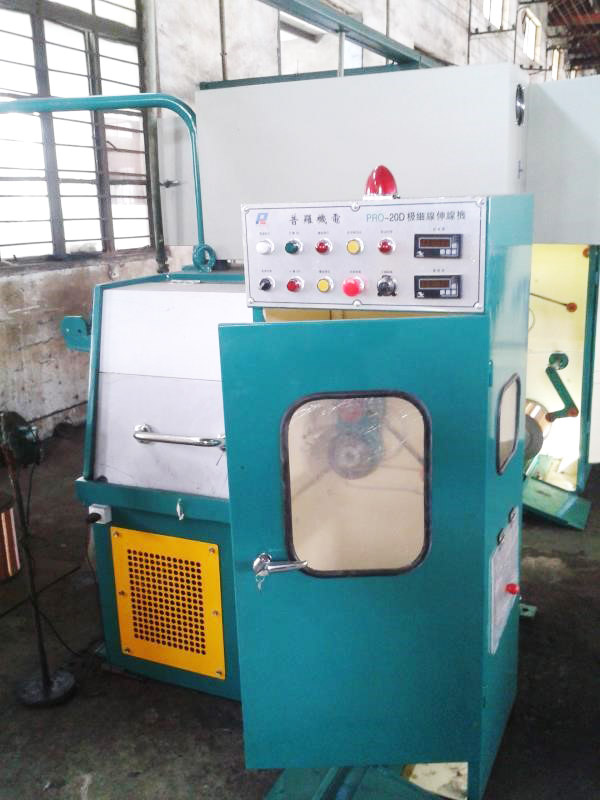 Wire drawing machine
Application on power balance
The advantages of AC310 series inverter in power distribution:
Ensure that the output of multiple motors is uniform, and adjust the output torque from time to time according to the load situation and the host situation, so that the output torque is consistent. Thus, the output power of each motor remains the same.
The power balance guarantees that no torque will occur between multiple motor shafts, thereby ensuring the life of the motor.
Power balance, as the name suggests, is to ensure that the output power of each inverter-driven motor is always the same, thereby eliminating the torque between the motors, no abnormal noise, and perfect control. This process requires the inverter to respond quickly, accurately and accurately.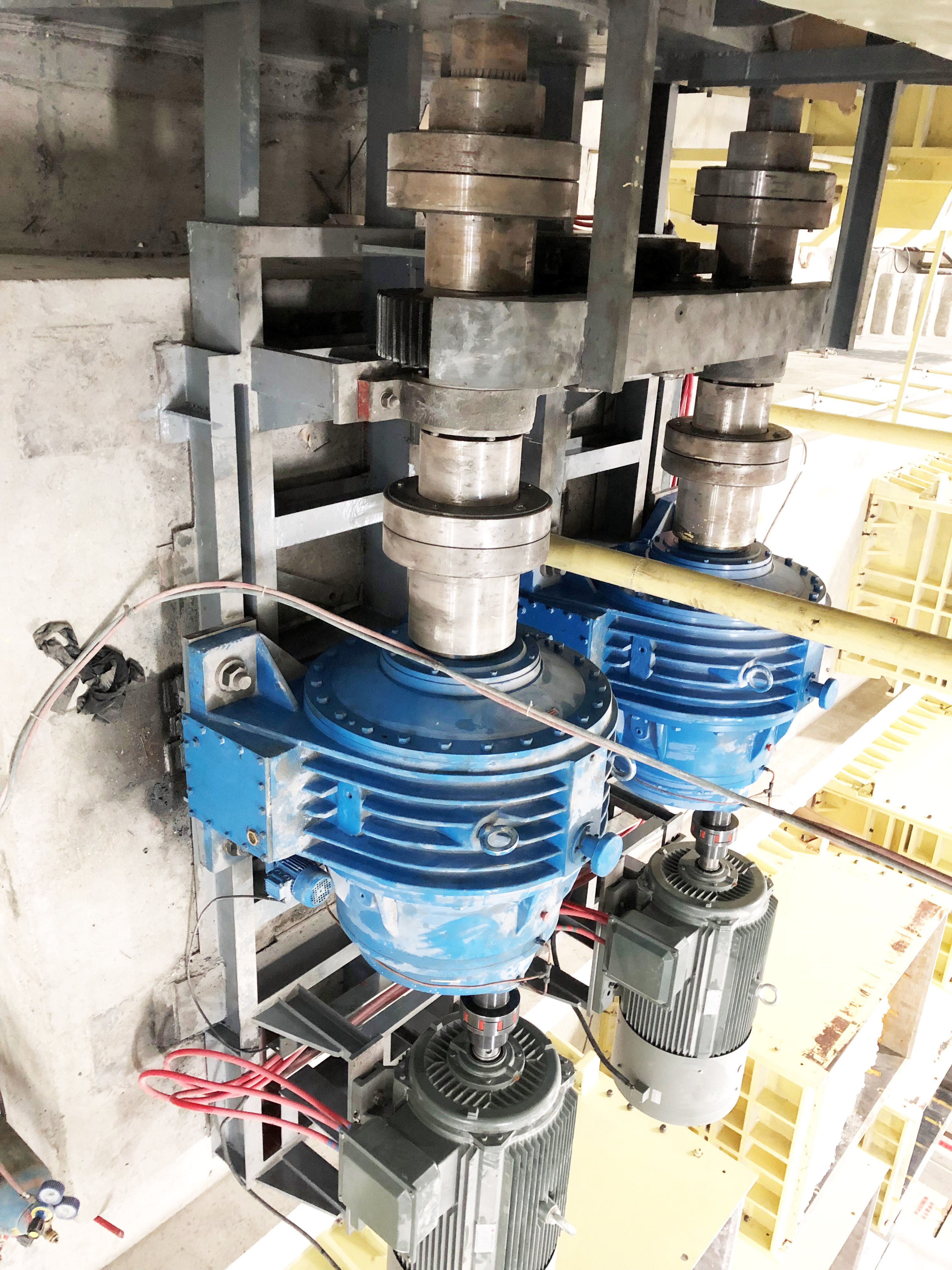 Application on power balance
Application of punch
AC310 series inverters have developed corresponding high-performance functions according to the characteristics of the punch. While improving the reliability of the product and the adaptability of the environment, it has strengthened the customer's ease of use and industry-specific design. It has more optimized functions, more flexible applications, more stable performance, richer interface resources, stronger expansion capabilities, and supports a variety of communication interfaces.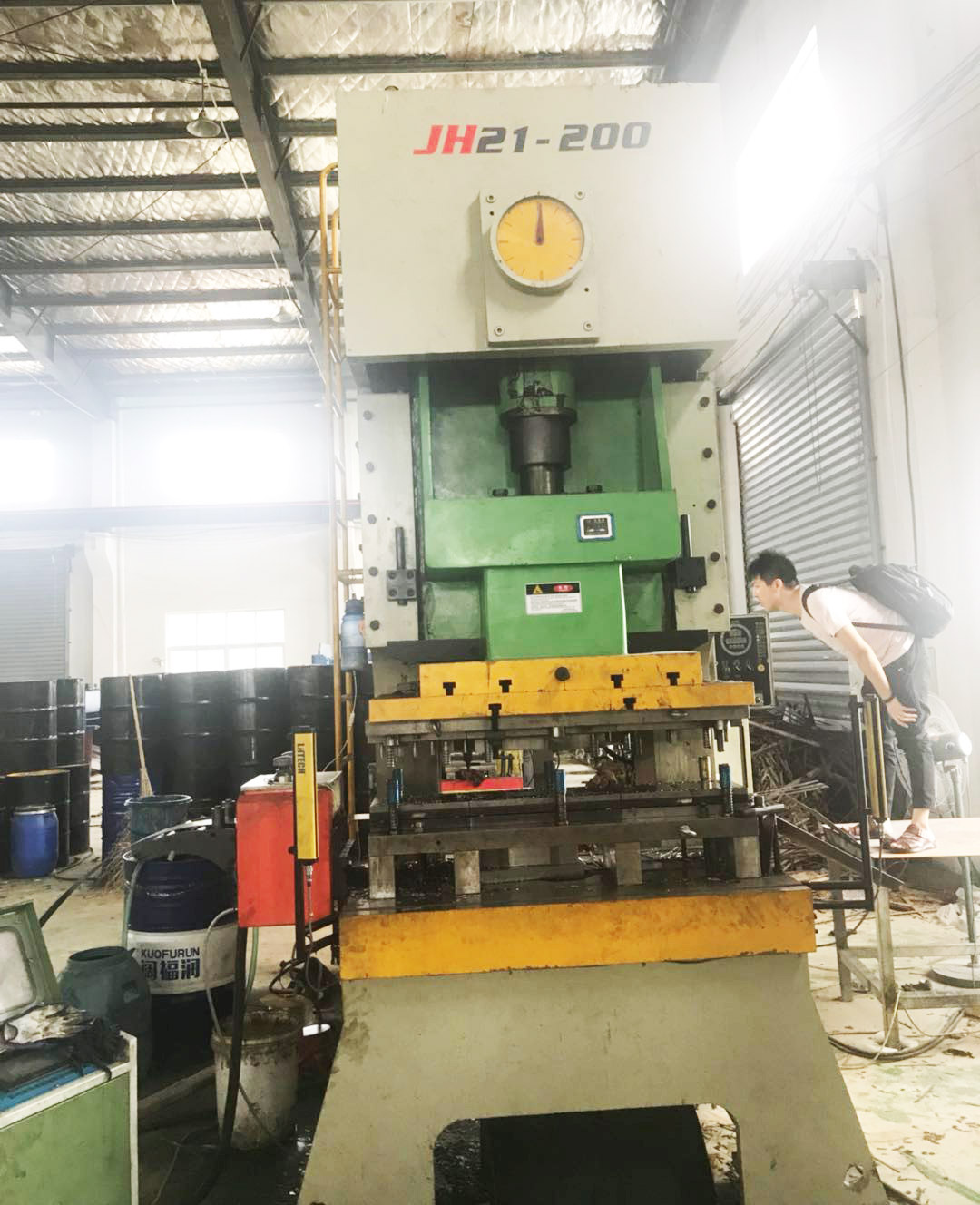 Application of punch
AC310 series inverter applications cover almost all industries of industrial control. In the face of a society of diverse choices, you don't have to worry about selection, and you don't have to worry about drive mismatch for replacing the motor. VEICHI eliminates all your troubles and accompanies you with the growth of your industry. With excellent reliability, powerful application compatibility and accurate process control, you will be escorted!