Beijing time: from 16th to 21st 2019, Morocco International Agricultural Exhibition is held at the Meknes Exhibition Center, Which will provide professionals in the agricultural industry with an excellent opportunity to showcase their products, technologies and corporate image. The business visitors at the exhibition were highly targeted and the exhibitions were effective, attracting wholesalers, retailers, importers and exporters, distributors and industry associations and organizations from Europe and Asia and Africa. The show has been expanding every year since its inception in 2006. The exhibition is the only agricultural exhibition in Morocco. The scale of the exhibition is comparable to that of China's Canton Fair. The scale is arguably the largest in Africa. Exhibitors in the agricultural sector include agricultural machinery, fertilizers, sprayers, etc., and some livestock exhibitors have achieved good results. 920 exhibiting companies from more than 40 countries and regions (up 10.9% more than in 2016) exhibited their latest products.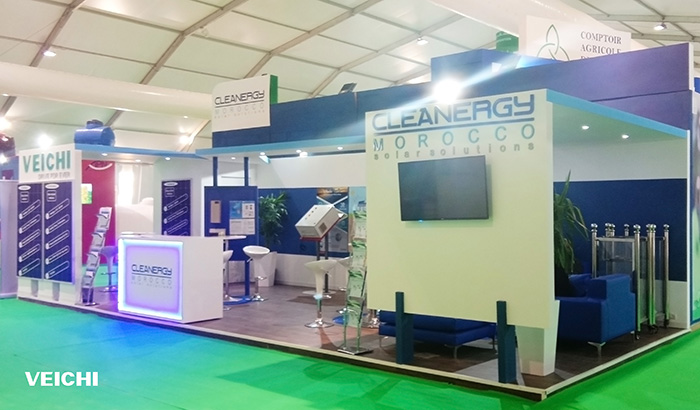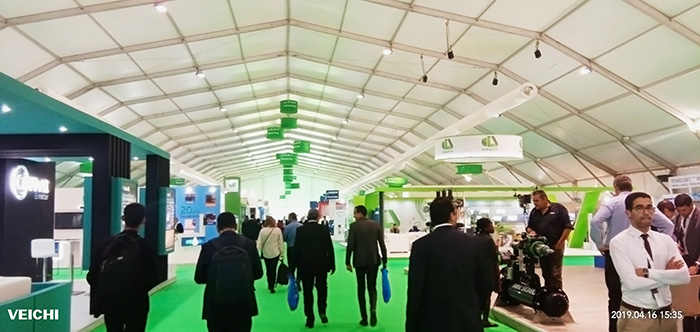 As a national high-tech enterprise and dual-soft enterprise specializing in R&D, production and sales of industrial automation control products, VEICHI is honored to be invited to participate in this exhibition.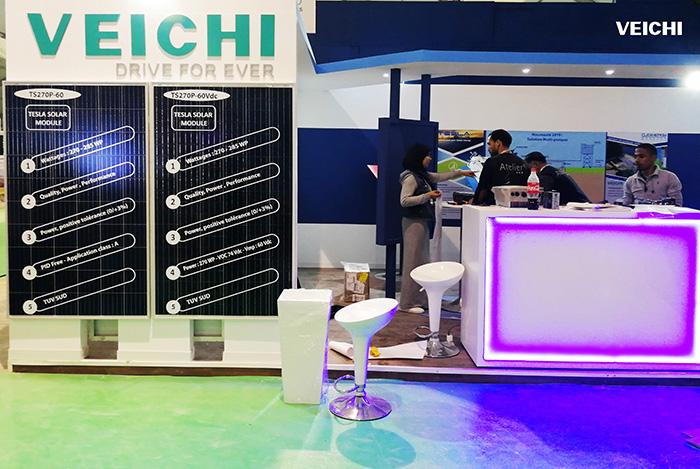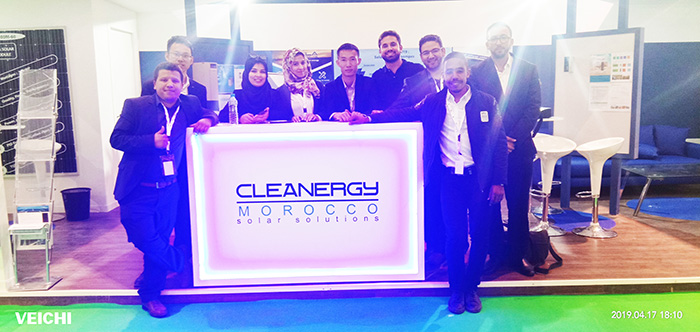 Connected with smart new energy, VEICHI combines intelligent products with high-tech IOT technology to build an intelligent energy-saving new energy system with information technology and automation, making intelligent and efficient production a reality, and letting intelligent production promote the development and progress of basic agriculture.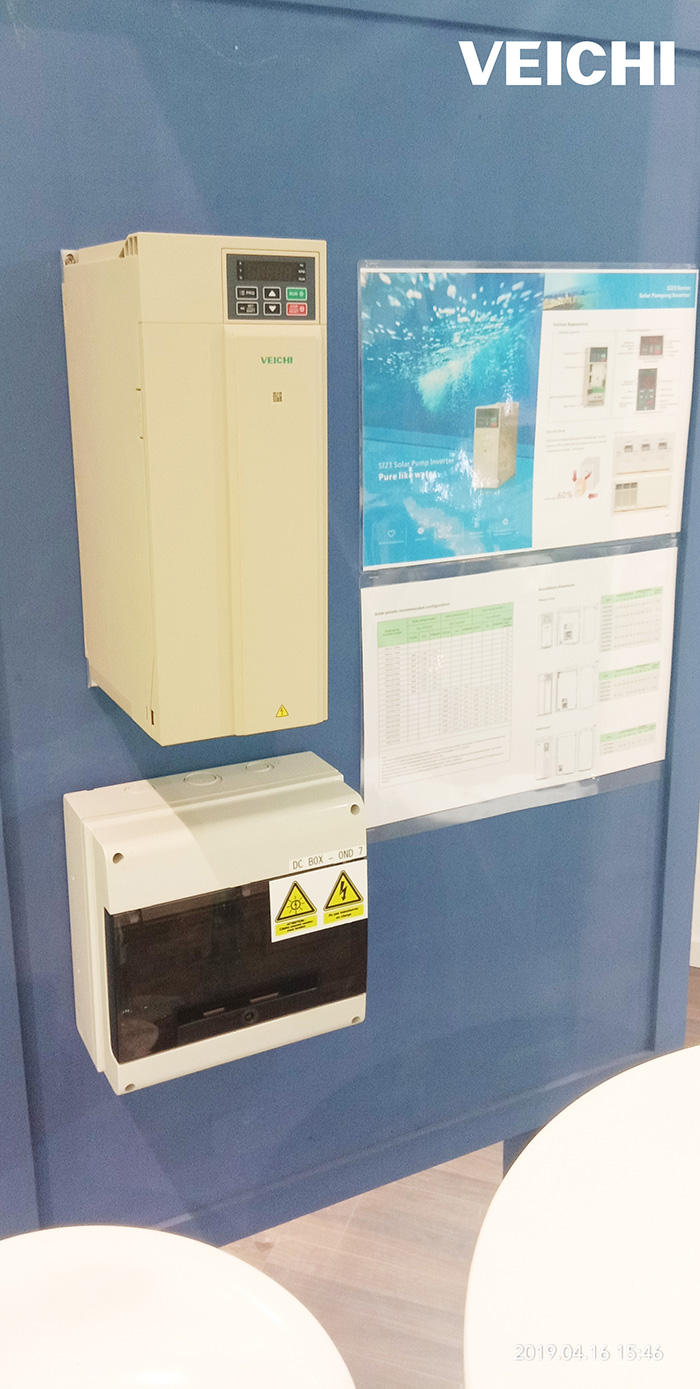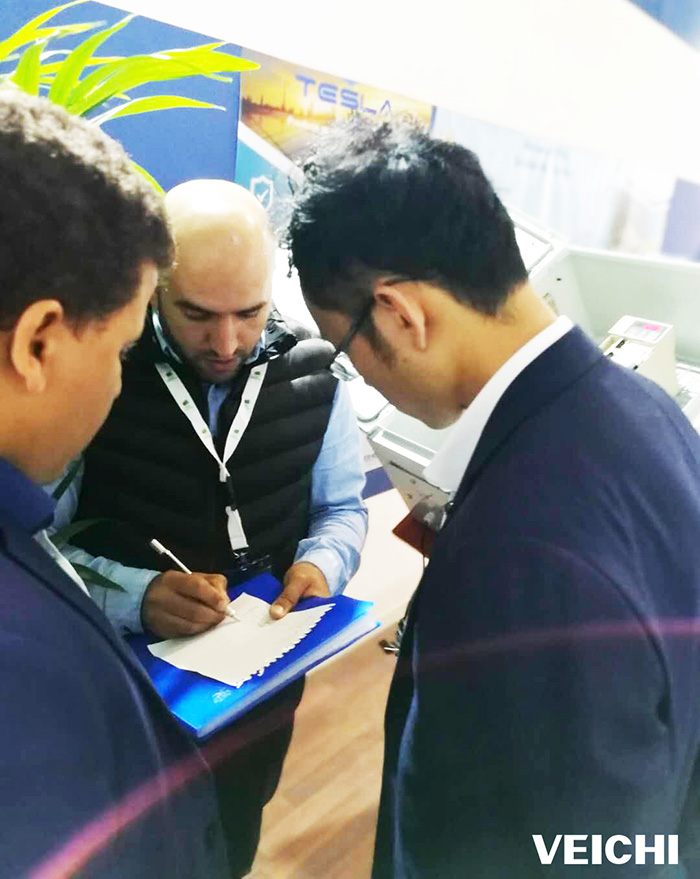 As a participant in the future of new energy manufacturing, in this agricultural exhibition, VEICHI exhibited a variety of innovative products, such as SI22, SI23, SI30 series photovoltaic products, AC300 series inverters.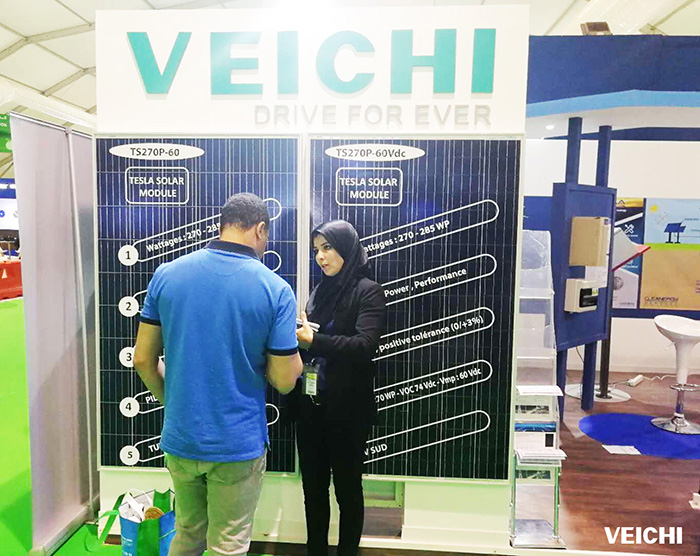 It shows the newly developed SI22 photovoltaic pump products. The novel shape and high performance have attracted many customers to stop and communicate. This product is cost-effective and economical. It is a small assistant to the farmers' buoyant water pumping irrigation. The art is integrated into a high-performance product that can drive both conventional pumps and permanent magnet synchronous pumps.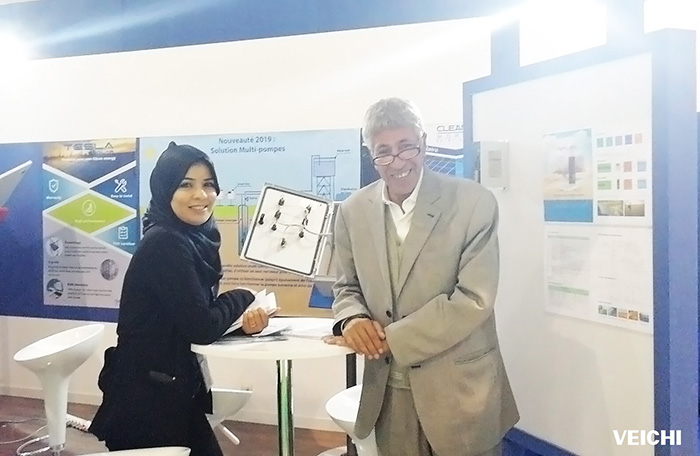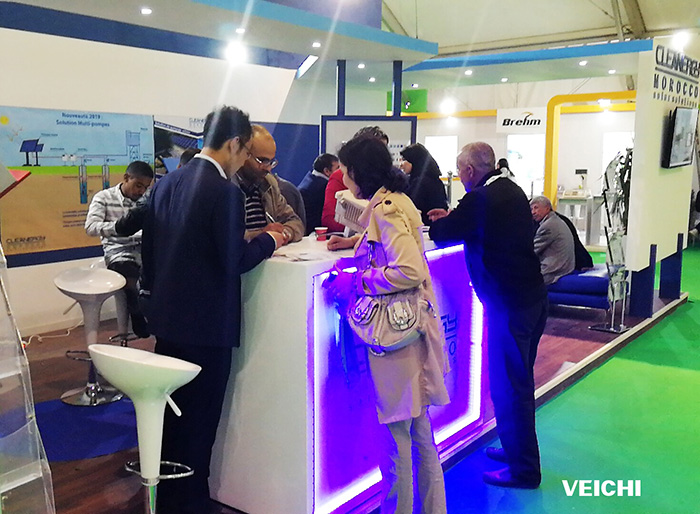 Through on-site interaction to demonstrate the precise control performance of VEICHI products, the system uses solar power to drive water pumps to meet the daily water needs of the family (optional water purification device). At the same time, the technology of VEICHI vision system solution brings many advantages such as high efficiency, high precision and easy operation to energy saving, attracting the consultation and discussion of many demanders.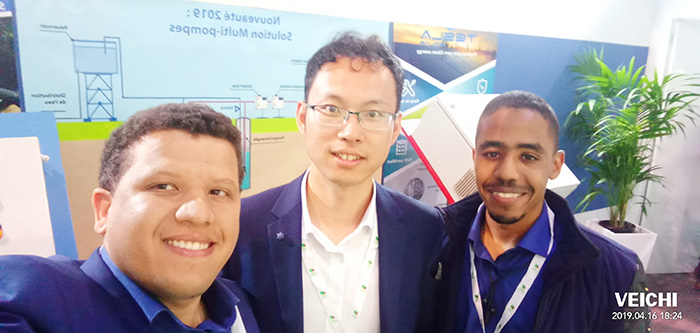 A wide range of exhibits, multi-industry solutions and precise demonstration systems have attracted many customers. Through the exhibition platform, VEICHI deepens the understanding the technology by end customers, realizes real-time and effective communication with the audience, captures the needs of end users, and enhances the communication between the company and mainstream customers.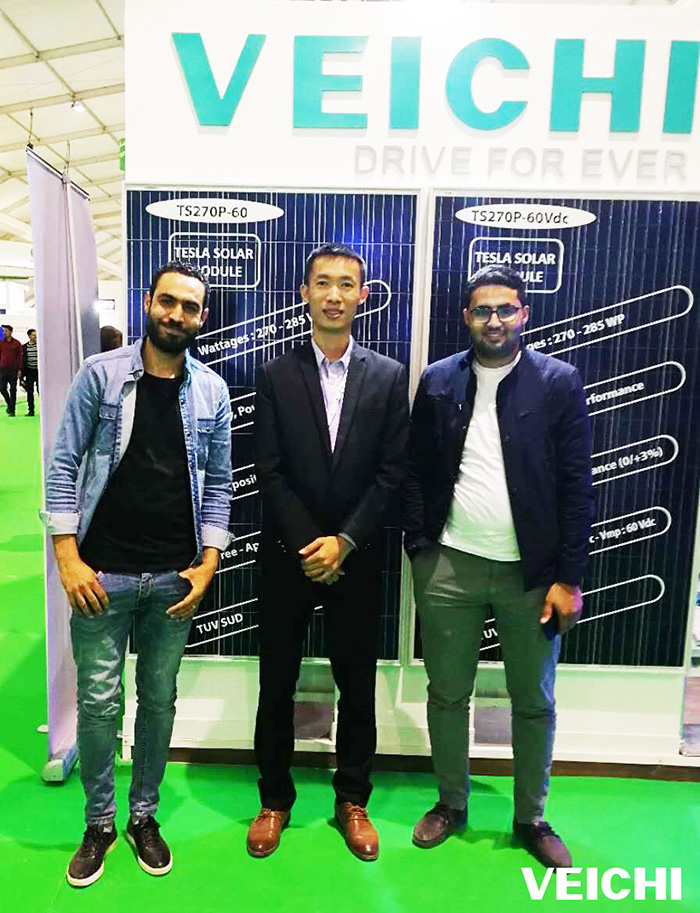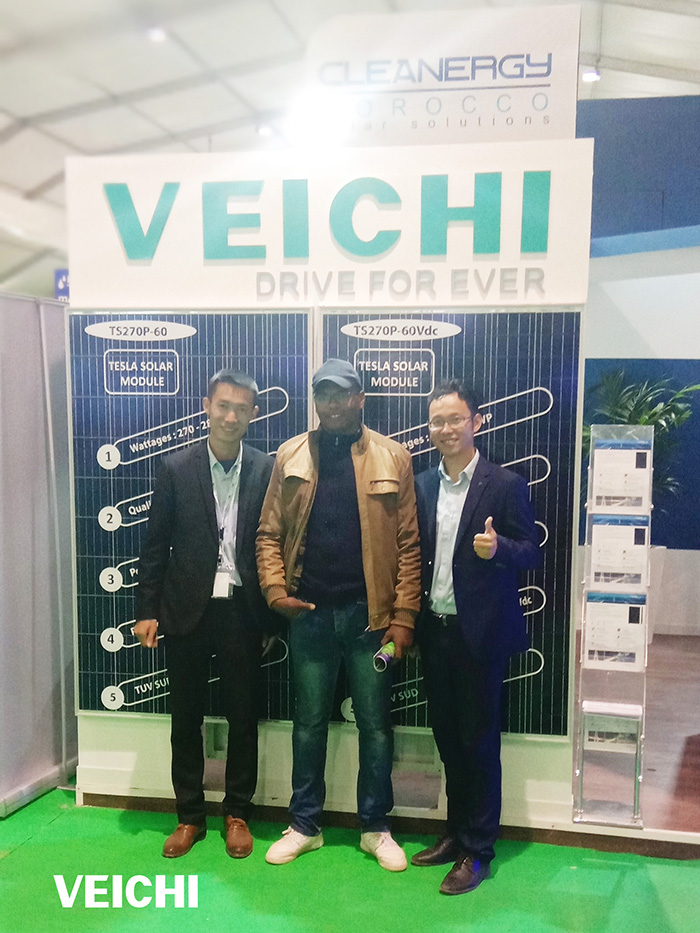 2019 Morocco International Agricultural Exhibition, walk into life, energy-saving factories, close to the scene, connect with wisdom and create new ecology, and jointly open a new era of intelligent energy-saving manufacturing, we sincerely look forward to the future with you!