Beijing May 15th, 2019, the solar photovoltaic exhibition in Munich, Germany, was held in Fairgrou, Munich New International Expo Center.
The solar technology expo in Munich, Germany, is the world's largest and most influential solar professional trade fair to date, bringing together all the world's leading companies. Intersolar has more than 20 years of history in international exhibitions and conferences, with exhibitions and conferences in the most influential markets in the world. Since 2014, the International Battery Energy Storage Exhibition Ees will be held in the same year with Intersolar Europe. The exhibits cover the entire industry chain of battery innovation and energy storage technology.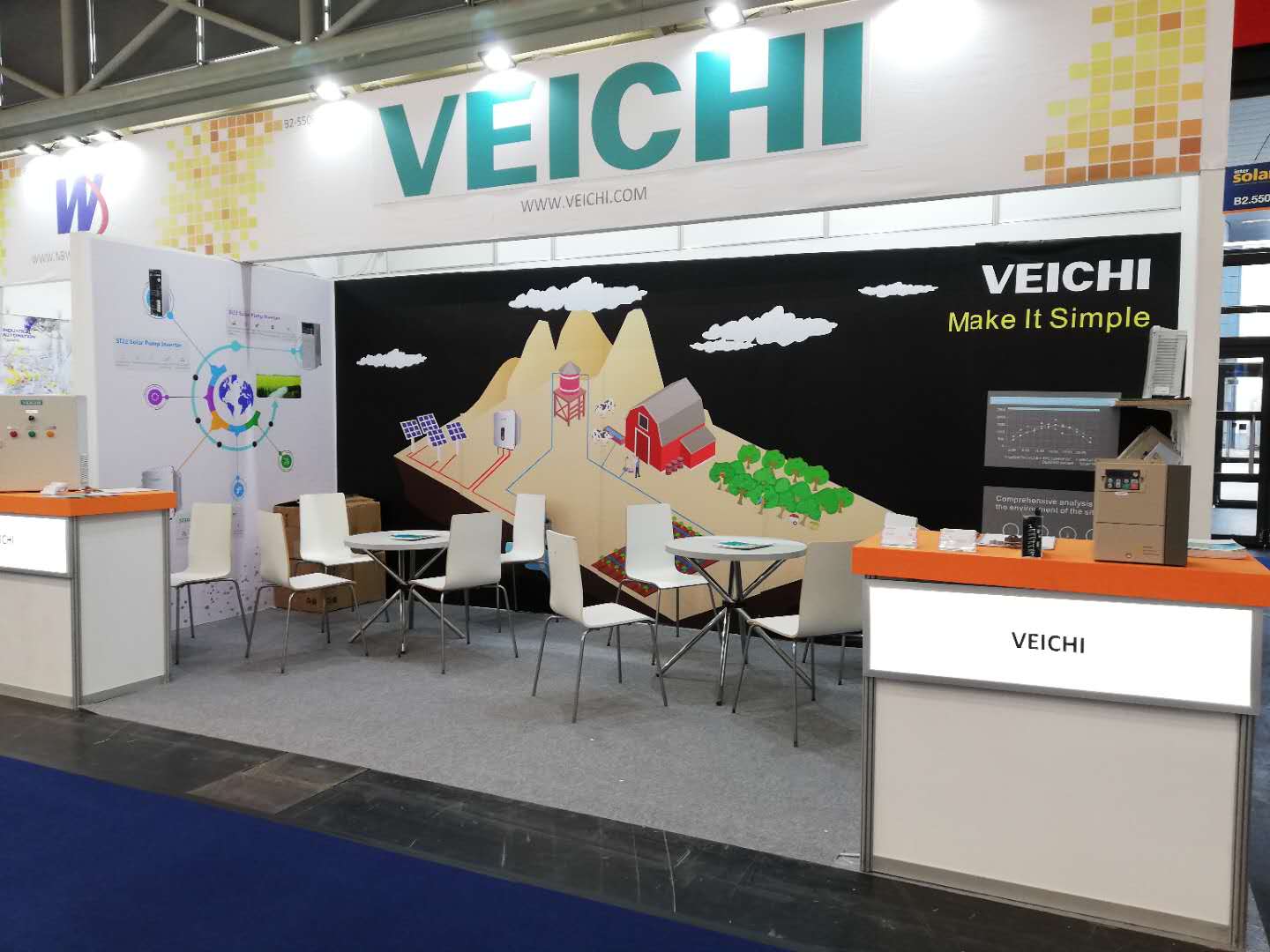 With many years of exhibition history, this exhibition has accumulated a large number of professional exhibitors and rich market experience in various exhibition areas, which provides exhibitors with a stable and unlimited business platform.
As a professional manufacturer of solar pump inverters, VEICHI was honored to be invited to participate in the exhibition.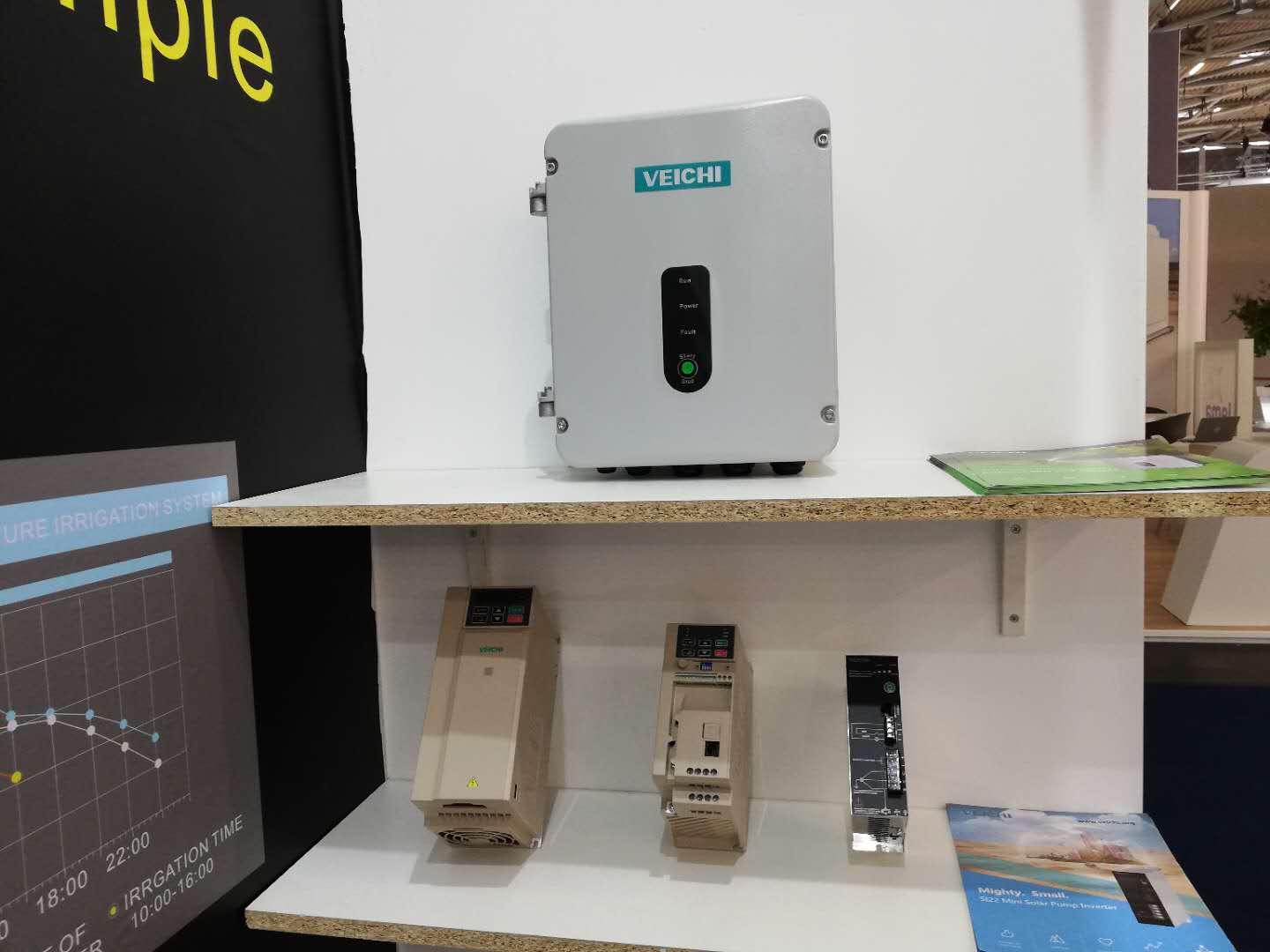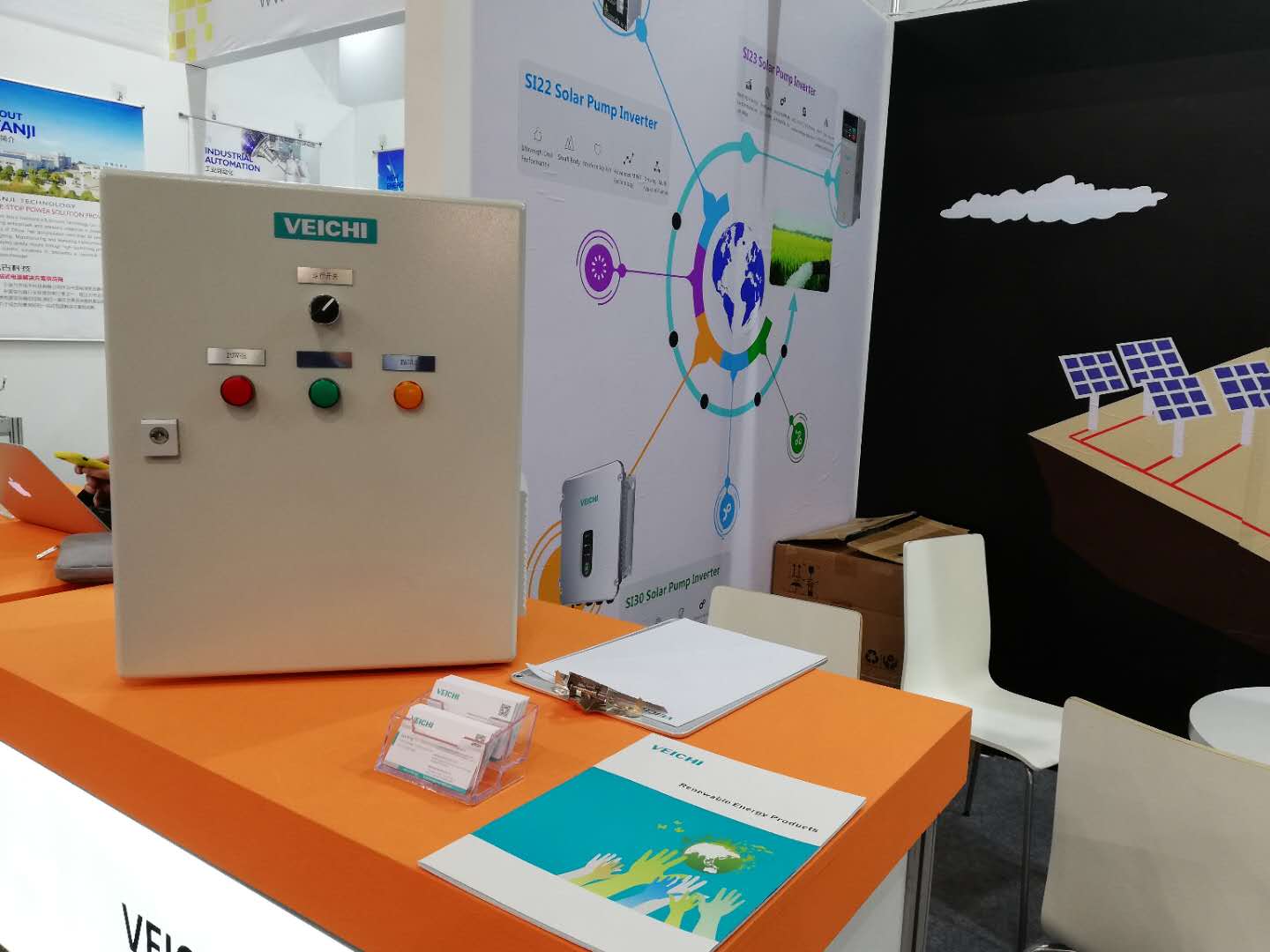 At this exhibition, VEICHI demonstrated the latest PV product SI22, which is cost-effective and can help farmers to get rich in water and irrigation. The appearance is exquisite and compact, which greatly saves installation space and transportation cost. The design is simple and fashionable, and the function is simple and powerful, it can drive both conventional pumps and permanent magnet synchronous pumps.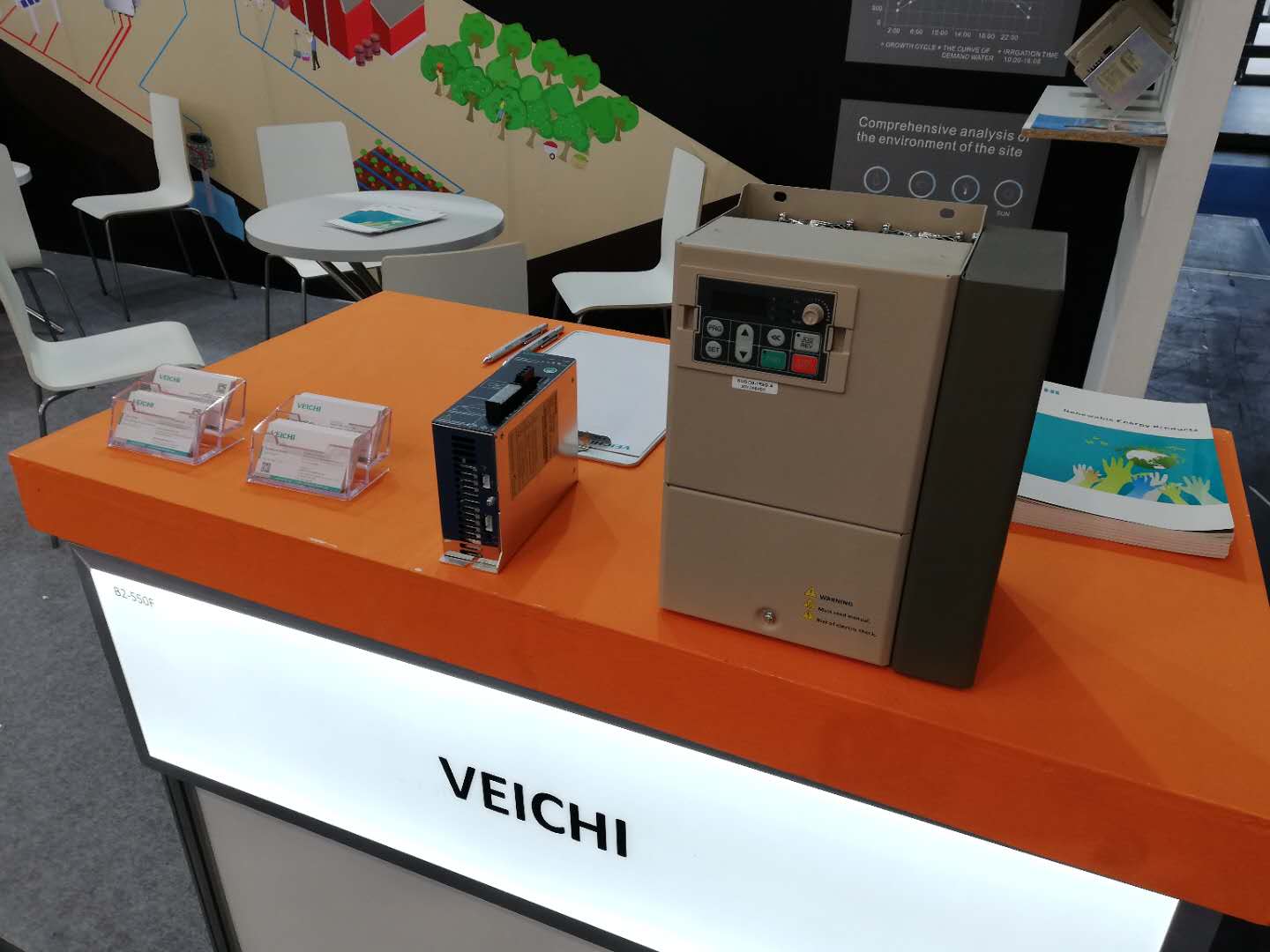 Through on-site interaction to show the precise control performance of VEICHI products, the system uses solar power to drive water pump to raise water to meet the daily water needs of the family (optional water purification device), information technology + intelligent system construction, let intelligence efficient production becomes a reality, making life greener and healthier.
At the exhibition, the team of VEICHI carefully and patiently answered each customer's questions, and the quality on-site service won the praise of the visitors.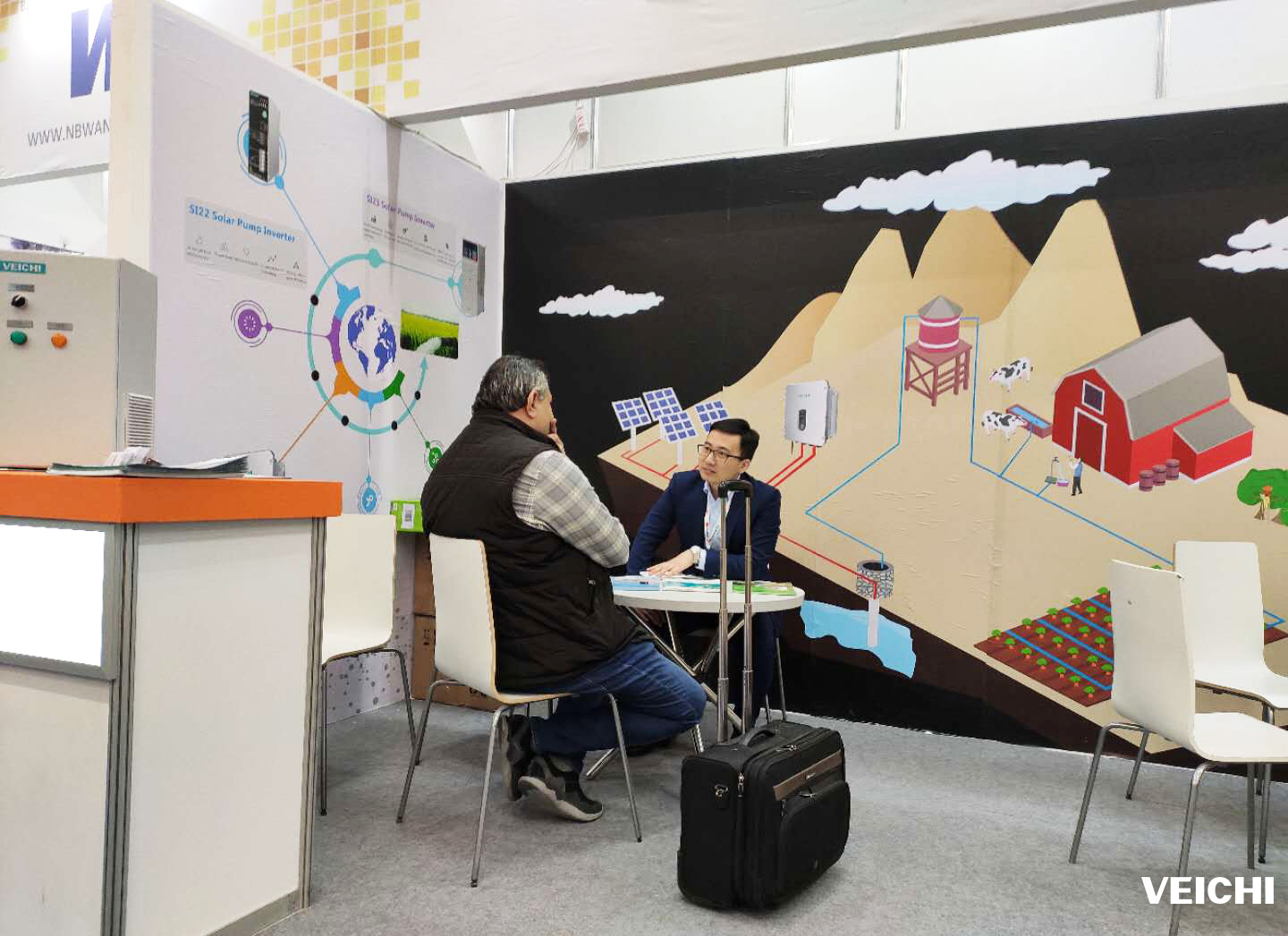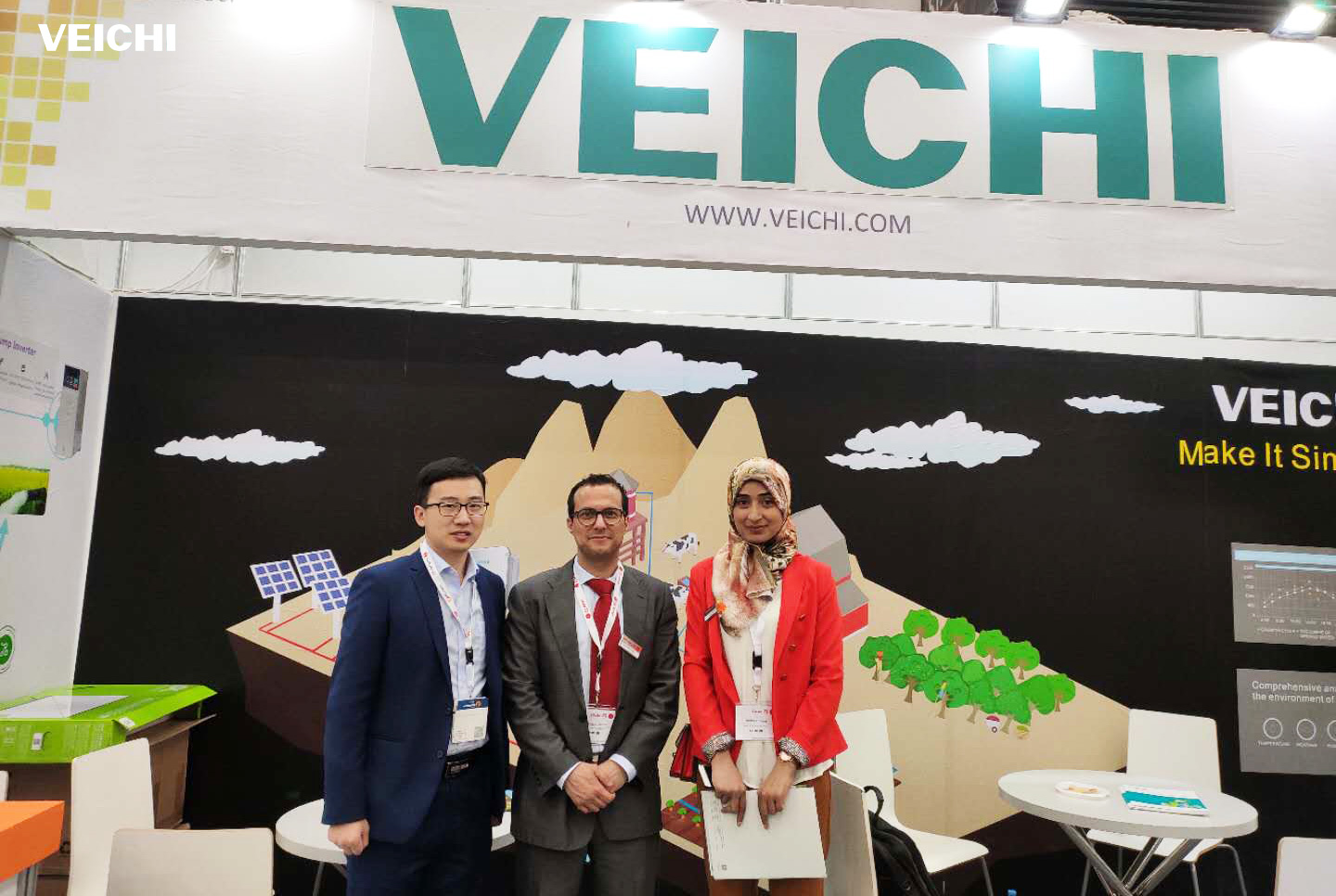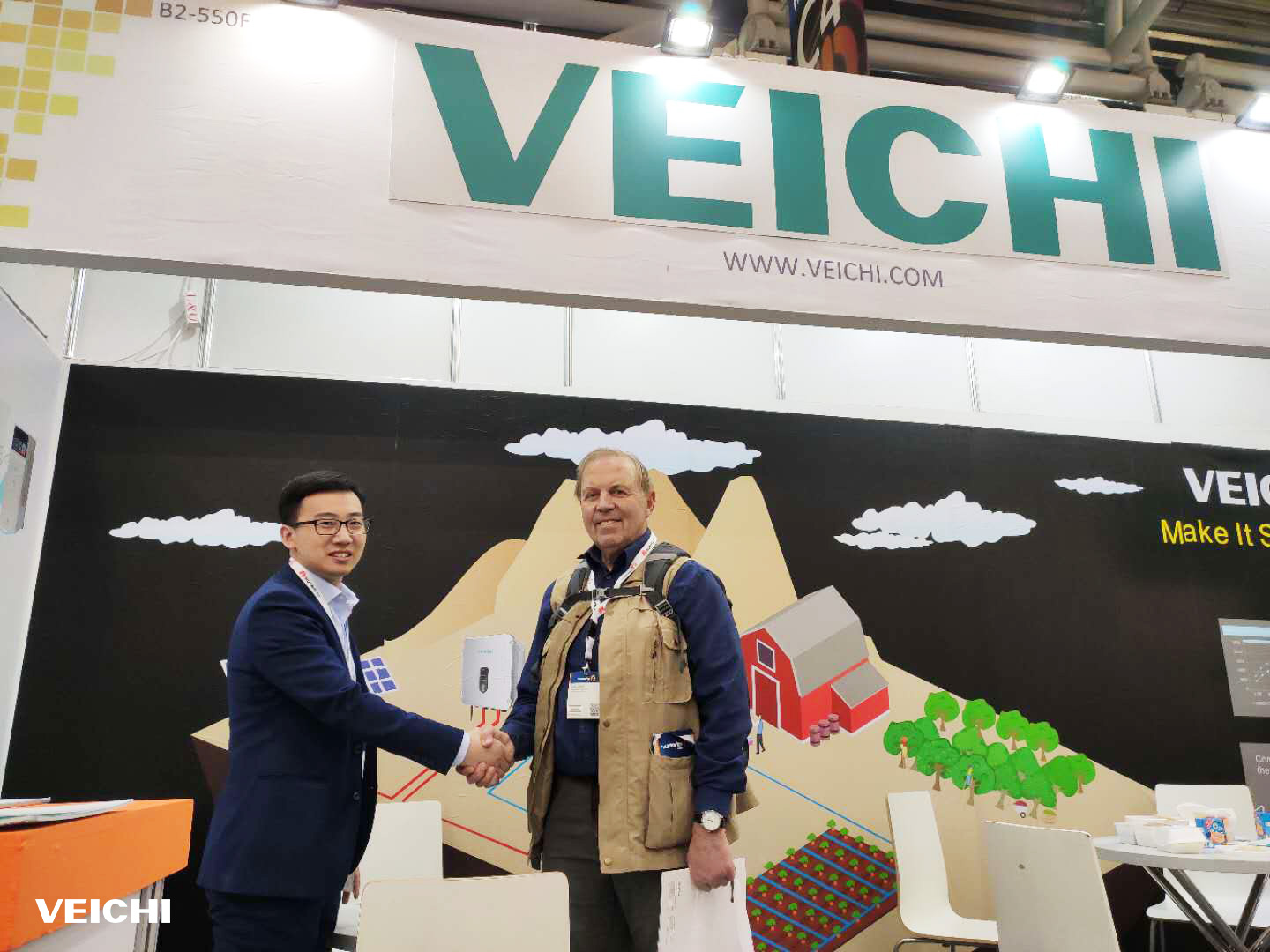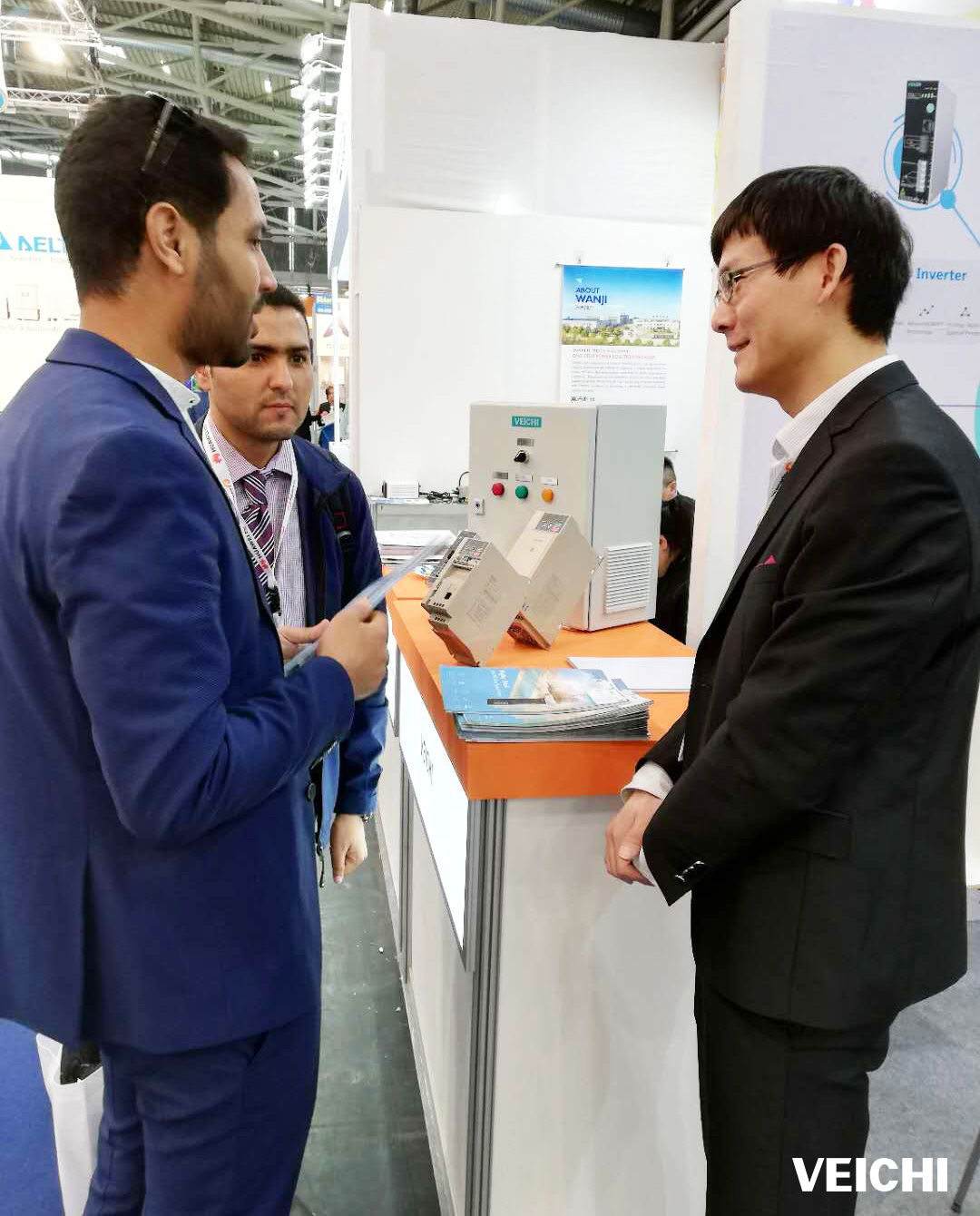 Discuss excellent solutions for photovoltaic products with customers.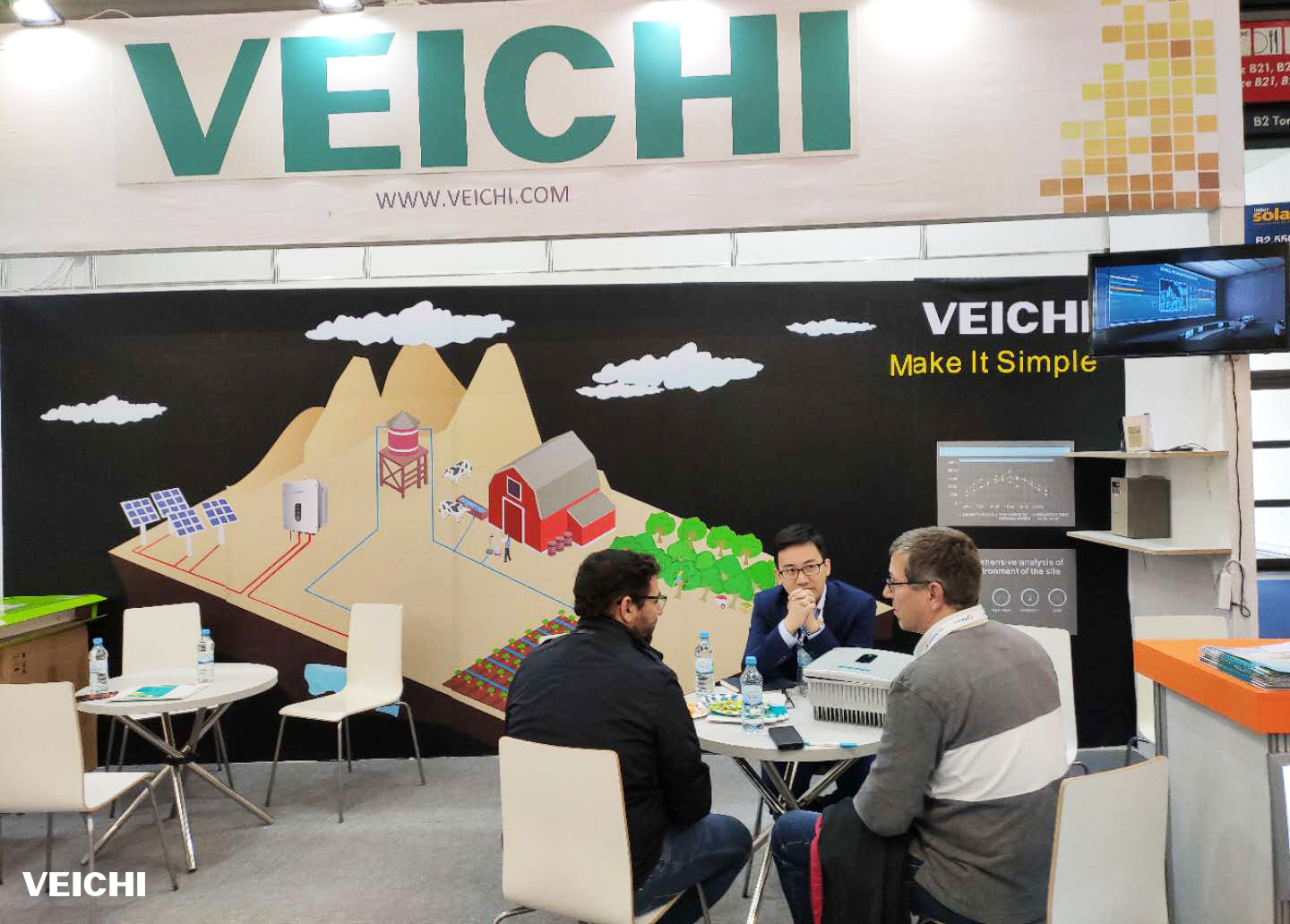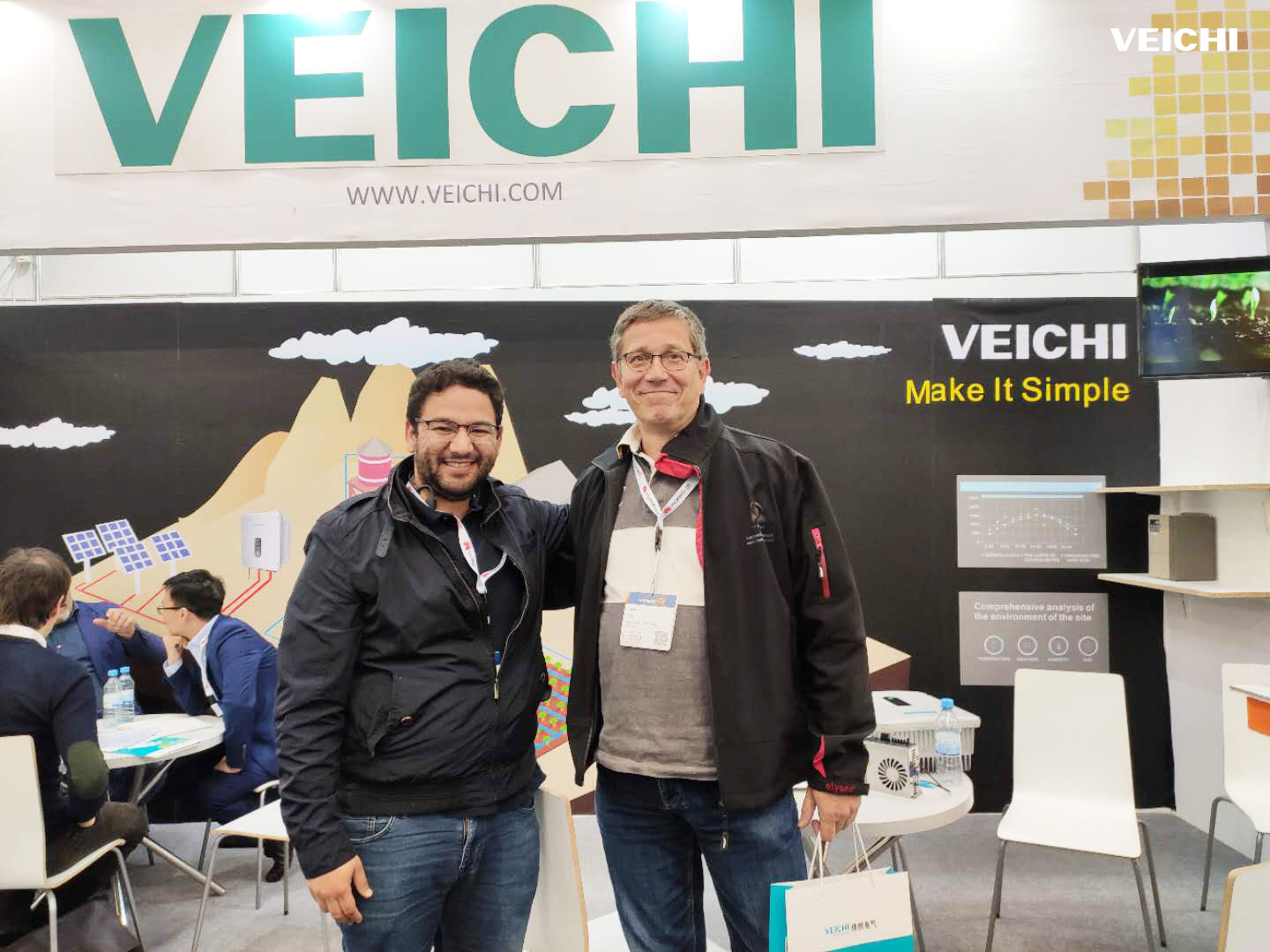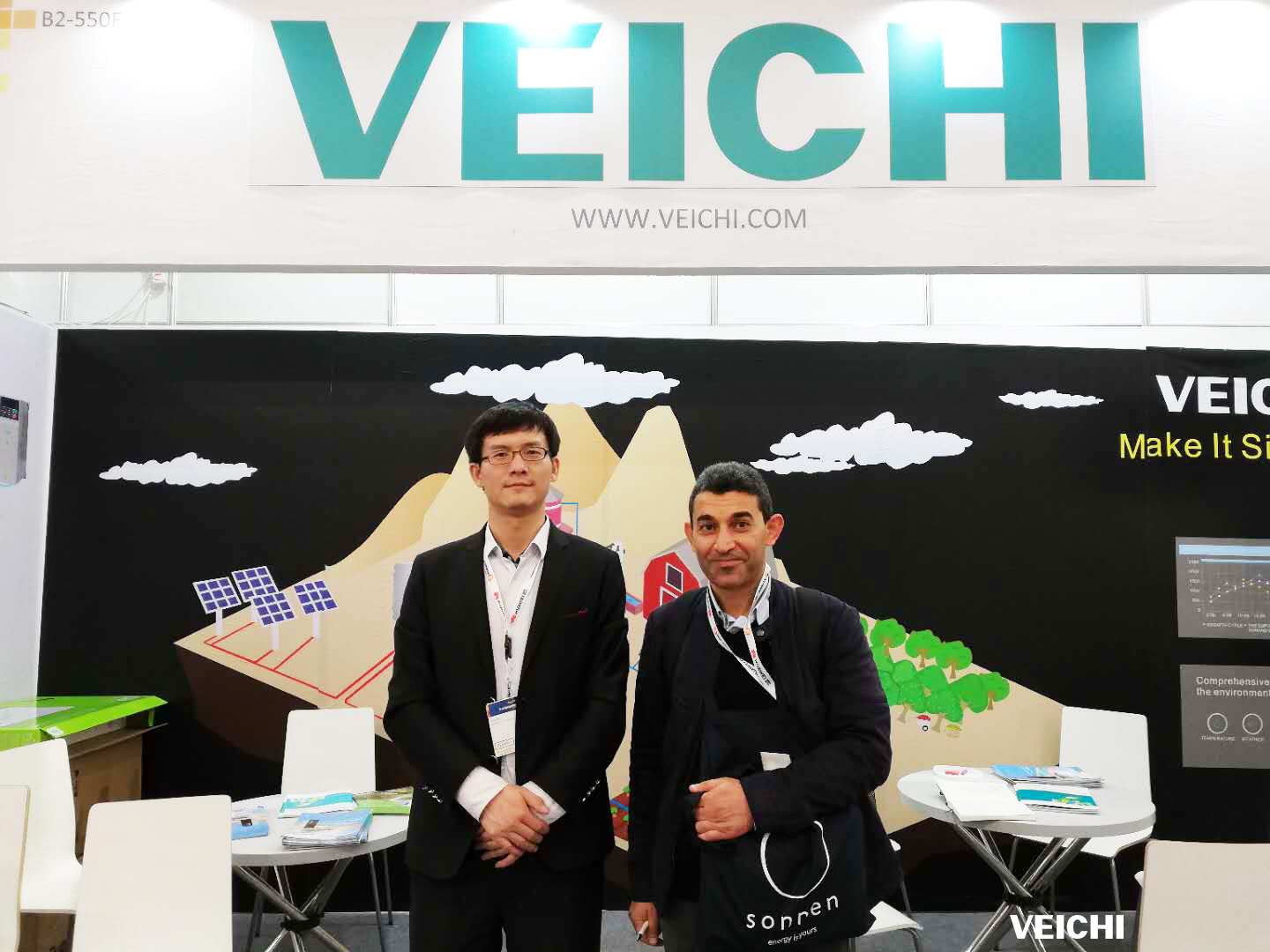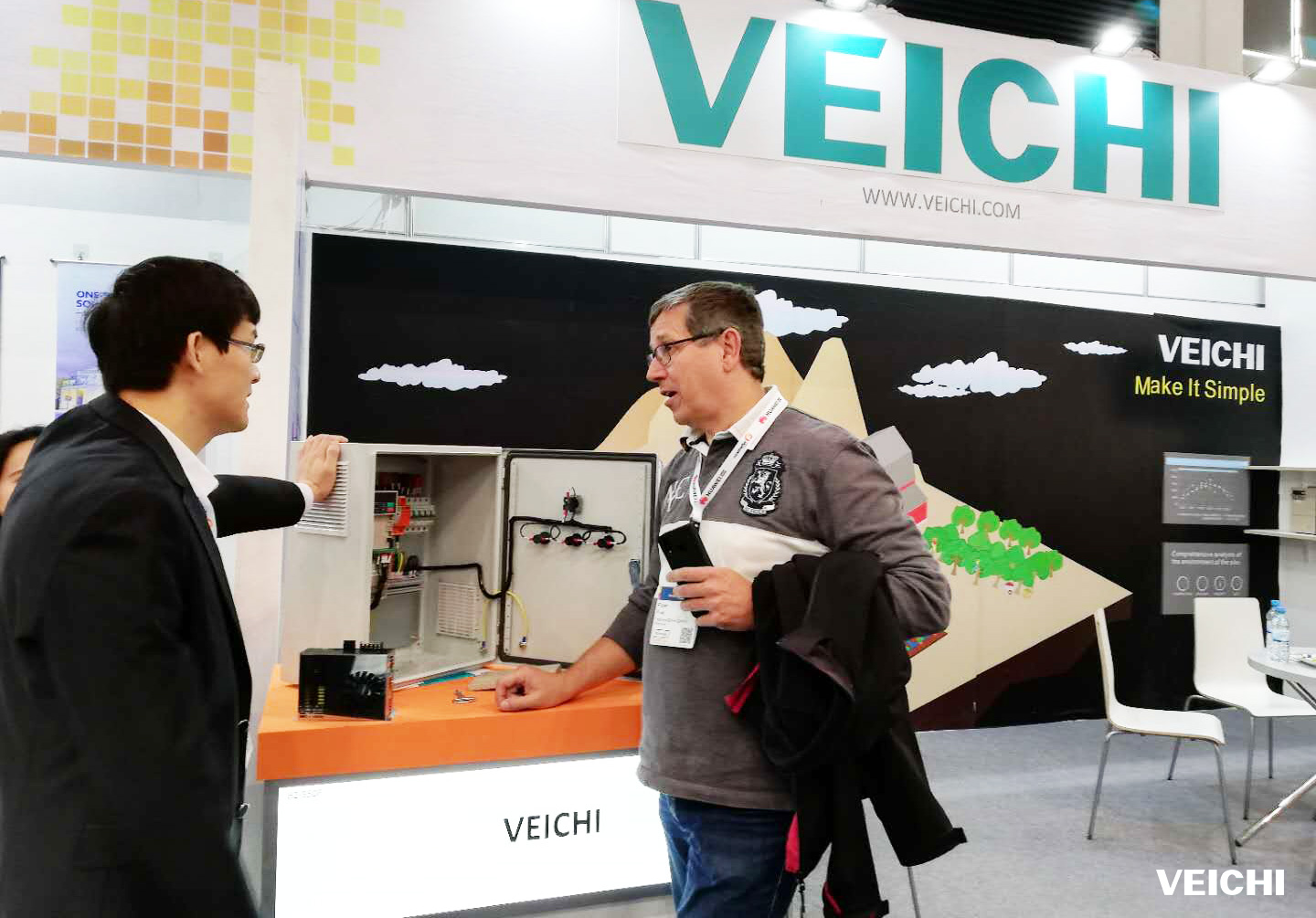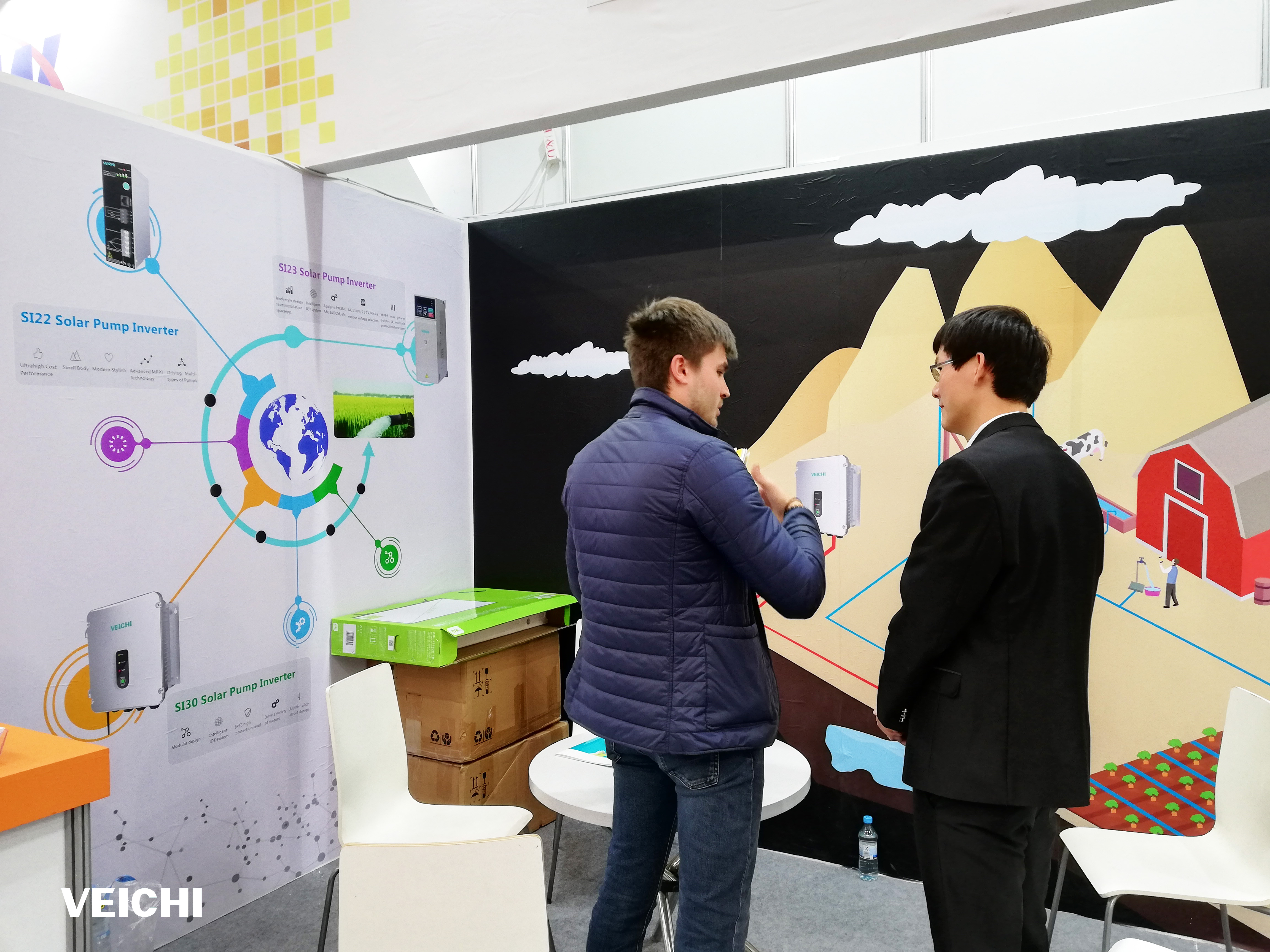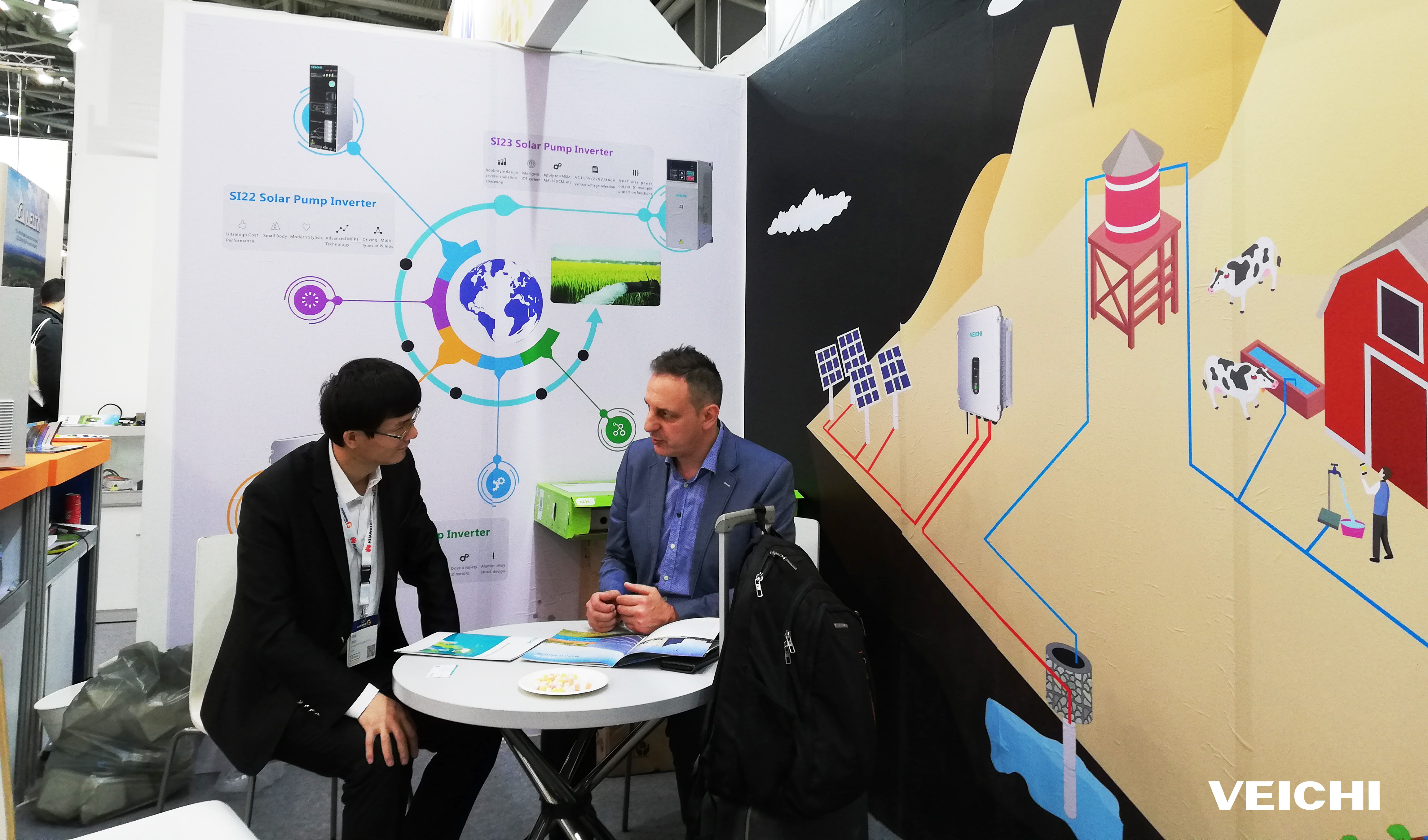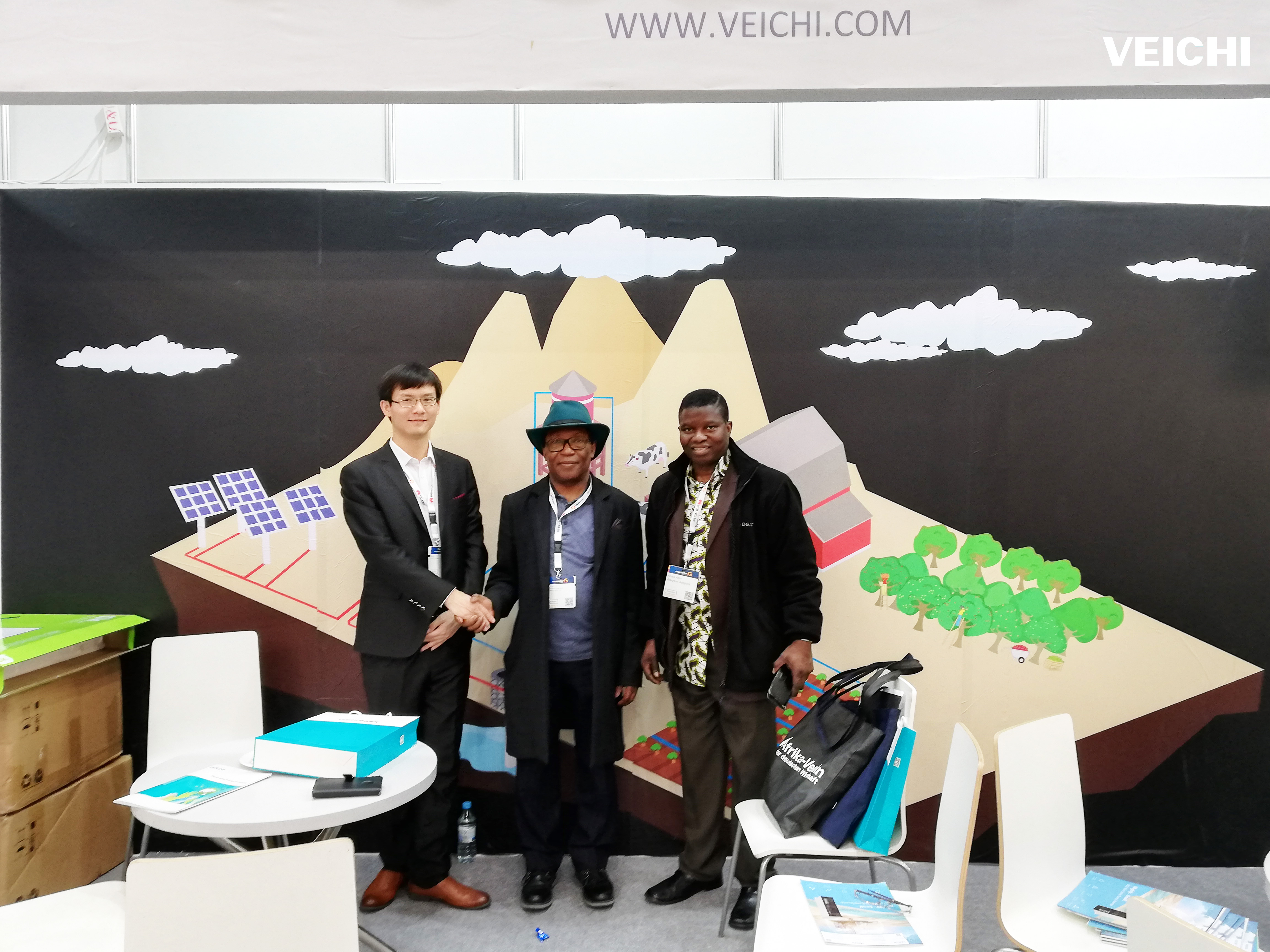 In the future, VEICHI will continue to adhere to the core values of "customer-centered and striver-oriented". With a professional and stable R&D team, reliable and cutting-edge products, and timely response service system, we will take advantage of key technology reserves, and make every effort to contribute to the development of the photovoltaic system field.