Exhibition preview: Sincerely invite you to visit the VEICHI booth during the Renewable Energy Exhibition in India.
Location: Hall 11 11.18A India Expo Centre, Greater Noida.
Time: 2018.9.18-2018.9.20
VEICHI has been founded for 13 years of hard work, careful layout and leading development, and we have achieved remarkable accomplishments in the field of industrial automation. REI is a communication platform for new energy technologies such as solar energy, wind energy and electric energy conservation. Its purpose is to promote the development and research of green energy such as wind energy and solar energy in daily life, in order to accelerate renewable energy in India. Technology development and learning. With the support of the government, the Renewable Energy Exhibition in India has attracted many investors in the energy industry and is an excellent platform for companies to expand into the new energy market in India.
Founded in 2005, VEICHI has already been a state-level high-tech enterprise and dual-soft enterprise engaged in the research, development, production and sales of industrial automation products. Besides, It has two independent intellectual bases in Shenzhen and Suzhou. The ever-increasing innovation spirit, outstanding flexible customization capability and increasingly perfect delivery ability have gained the trust and cooperation with customers around the world. During this exhibition, VEICHI will present brand-new high-performance products just for meeting your demands perfectly.
During this exhibition, VEICHI will present brand-new high-performance products just for meeting your demands perfectly.
New products to see first: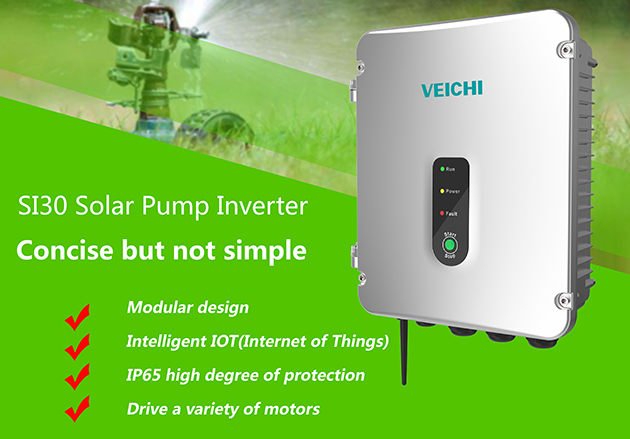 1) Ingenious Design--Small and exquisite inverter modules;
2) Industry 4.0--GPRS, bluetooth and cloud platform to build the IOT module;
3) Variety Modules--AC/DC integrated (Boost) module;
4) IP65 Protection--A perfect union of fashion sense and technology;
SI23 Series Solar Pumping Inverter: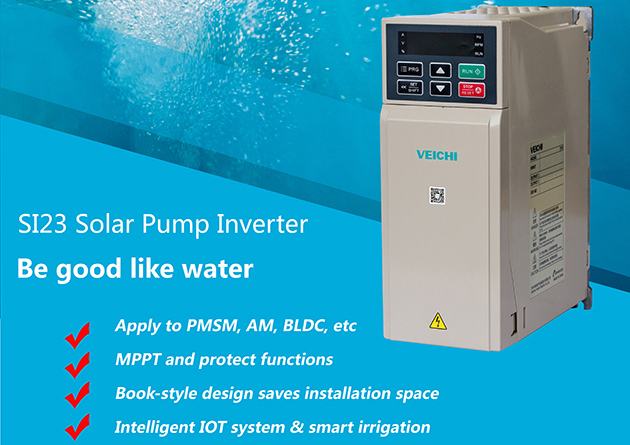 1) Specially designed with advanced MPPT and CVT technology;
2) Support remote monitoring online through GPRS remote monitor system;
3) Work well with PMSM,AM and other pumps;
4) Book design saves installation space;
AC300 Series frequency inverter: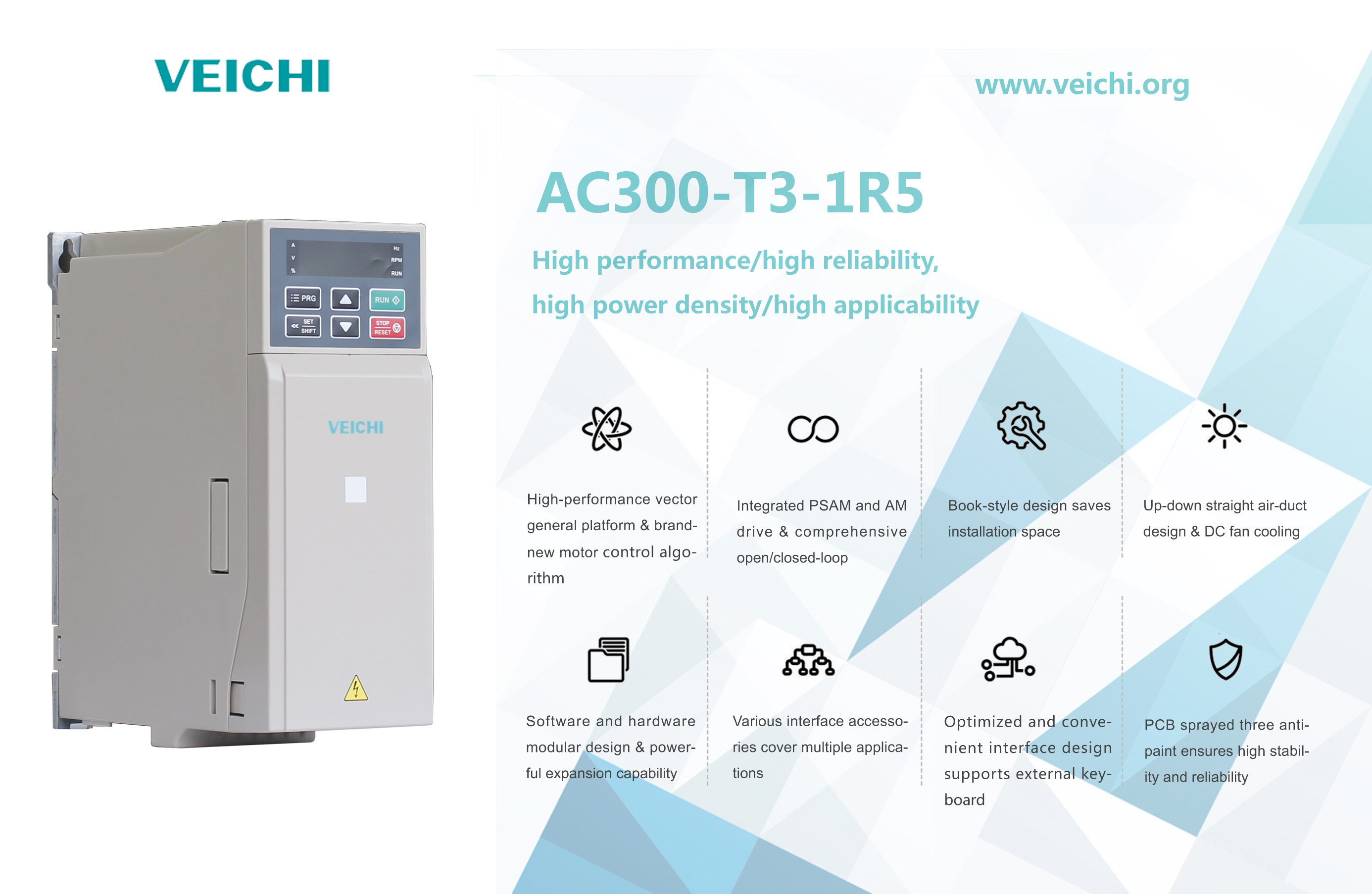 1) High-performance vector general platform & brand-new motor control algorithm;
2) Integrated PSAM & AM drive & comprehensive open-loop and closed-loop;
3) Book design saves installation space;
4) Up-down straight air-duct design & DC fan cooling;
SD700 Series High Performance Servo System: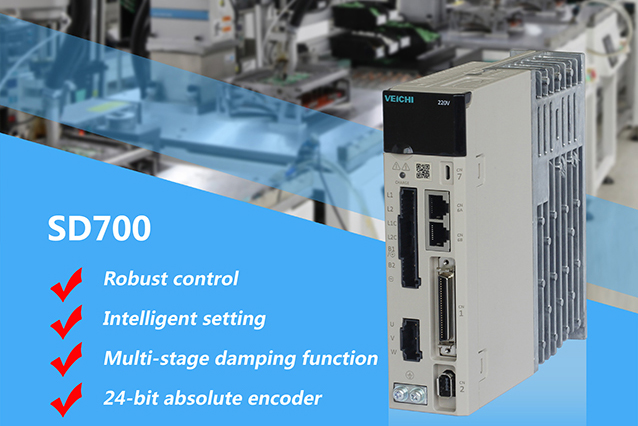 1) Speed loop response bandwidth up to 3 KHz;
2) Adopt 24-bit absolute encoder with 4Mpps communication speed;
3) Bandwidth setting and automatic completion of PID loop gain calculation;
4) Powerful PC software, multi-channel monitoring and easy to use;
S200 series construction lifting integrated machine: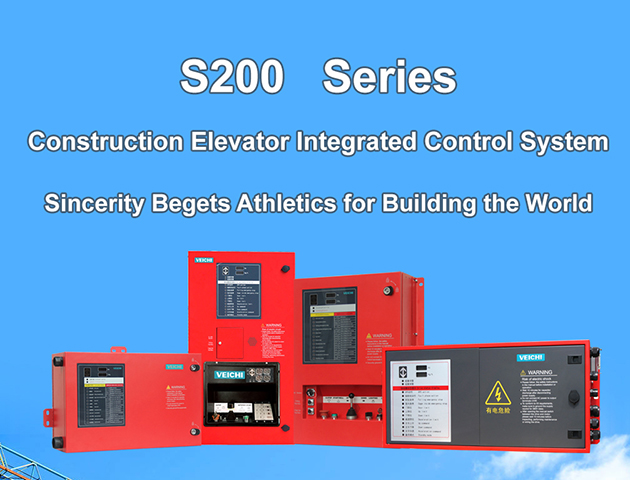 The industry's first-construction and lifting integrated machine, a special model developed for the construction of the elevator electrical control system, set variable frequency control unit, logic control unit, lifting weight limiter, brake power supply, etc.,with comprehensive functions, stable performance,beautiful appearance and easy installation, providing customers with a high-performance, complete solution.