2018 InterSolar India was held at the International Exhibition Center in Bangalore, India from December 11th to 13th. The exhibits mainly cover photovoltaic, photovoltaic production technology, energy storage systems and solar thermal technology. InterSolar India, held annually, is the world's largest and most authoritative solar industry flagship exhibition InterSolar's exhibition in India, and the only solar professional fair for the Indian and South Asian markets.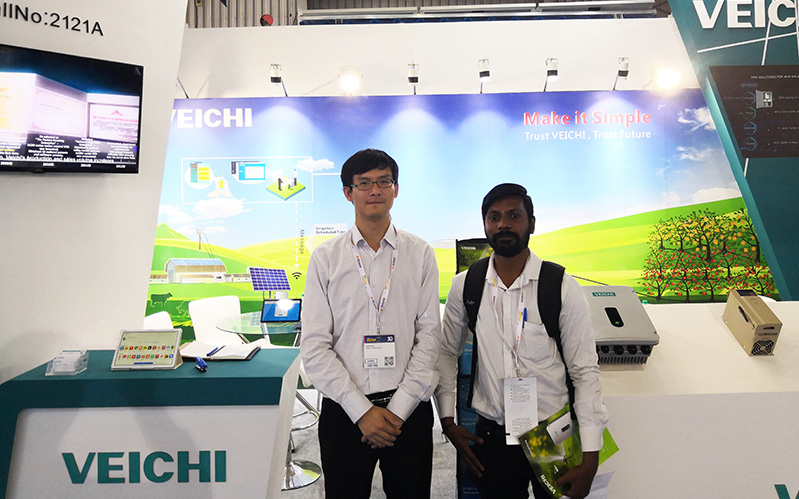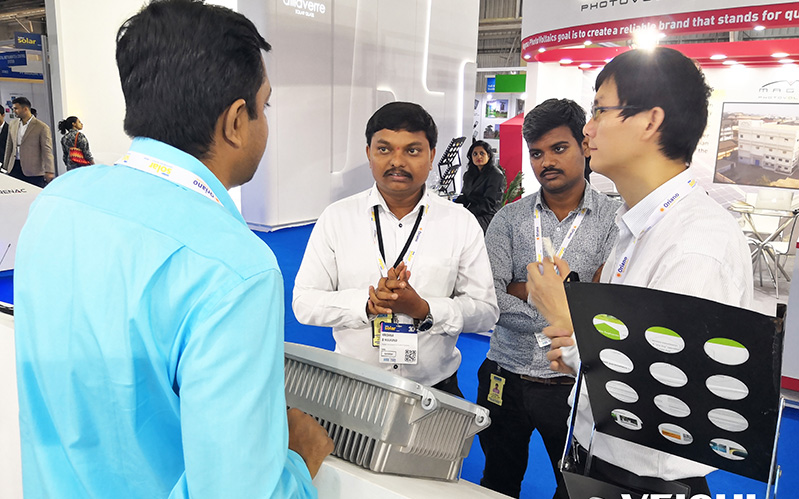 VEICHI is one of the top-level product and service providers of AC motor drive, industrial automation control, renewable energy and so forth. It is much honored to be invited to participate in this exhibition.
Connected to create new energy, VEICHI combines intelligent products with high-tech IOT technology to build an intelligent energy-saving new energy system with information technology and automation, making intelligent and efficient production a reality.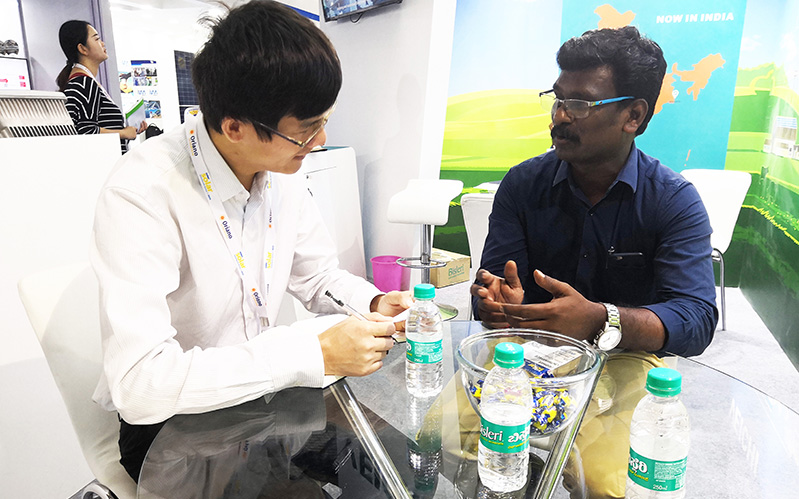 As a participant in the future of new energy manufacturing, in this solar energy exhibition, VEICHI exhibited a variety of innovative products, such as SI30, SI23 series photovoltaic products, AC300 series inverters.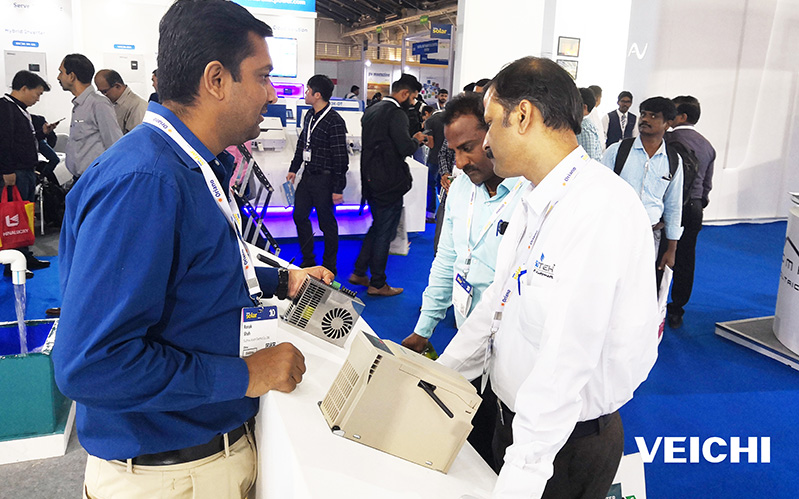 Among them, as the star product debuted SI30 photovoltaic pump products, the novel shape and high performance have attracted many customers to stop and exchange.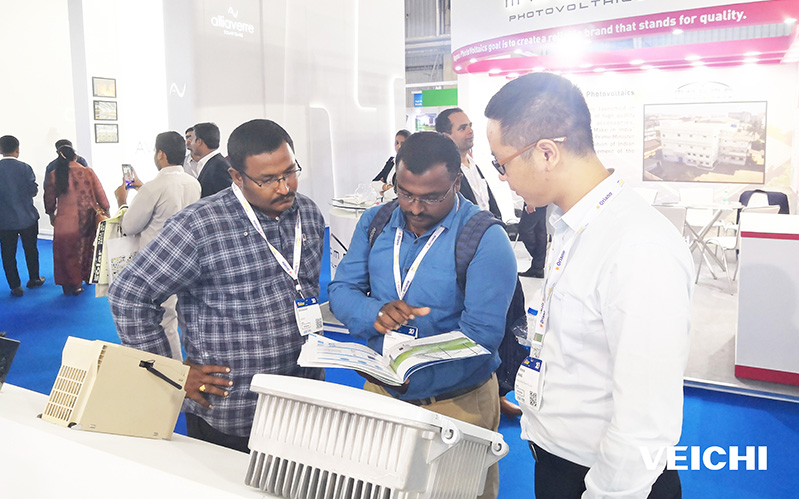 Through on-site interaction to demonstrate the precise control performance of VEICHI products, the system uses solar power to drive water pumps to meet the daily water needs of the home (optional water purification device). At the same time, the VEICHI technology vision system solution has brought many advantages such as high efficiency, high precision and easy operation to energy saving, attracting the consultation and discussion of many demanders.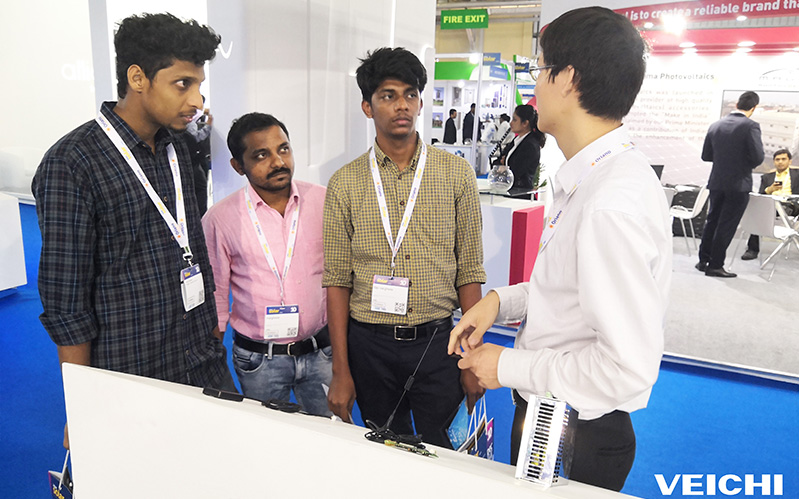 A wide range of exhibits, multi-industry solutions and precise demonstration systems have attracted many customers. Through the platform of the exhibition, VEICHI technology deepens the understanding of VEICHI technology by end customers, realizes real-time and effective communication with the audience, captures the needs of end users, and enhances the communication between the company and mainstream customers.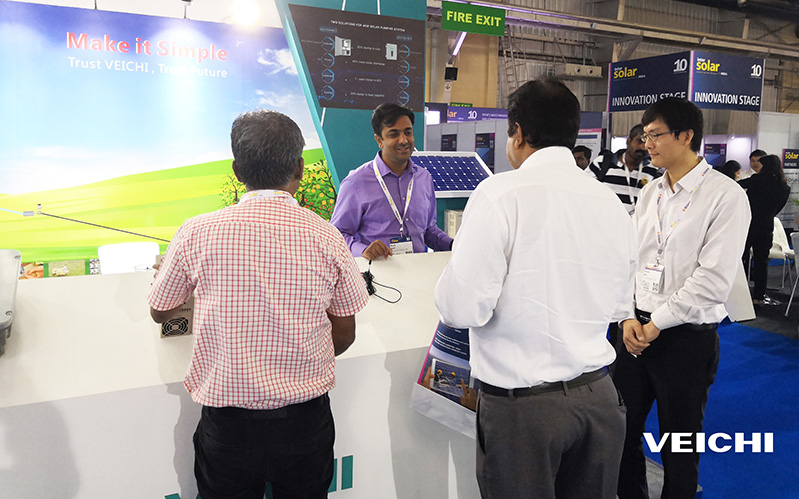 2018 India International Solar Energy Exhibition, entering the intelligent, energy-saving factory, close to the scene, connecting with the new ecology, and jointly opening a new era of intelligent energy-saving manufacturing, we sincerely look forward to the future with you!