On December 12, at the "2019 National Excellent Energy-Saving and Environmentally Friendly Product Technology and Model Case Promotion and Application Exchange Conference" in Beijing, the AC300 inverter of VEICHI won the National Recommended Products for Energy Saving and Environmental Protection, and VEICHI also won the National Energy-Saving and Environmental Protection Product Technology innovation demonstration enterprise award.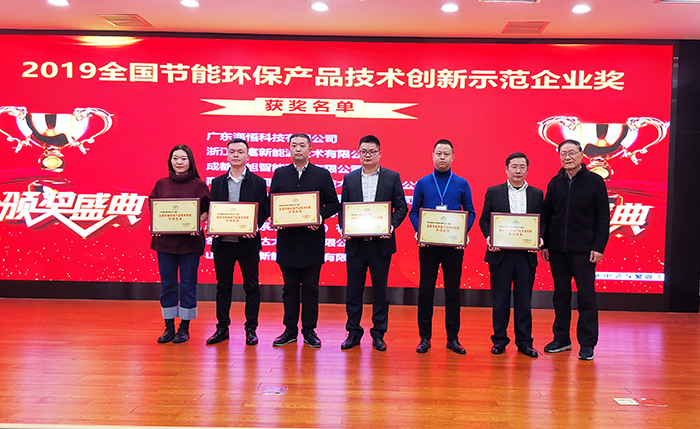 Awards scene
Hongjun Xu, director of VEICHI North China Region, received this honor on behalf of the company.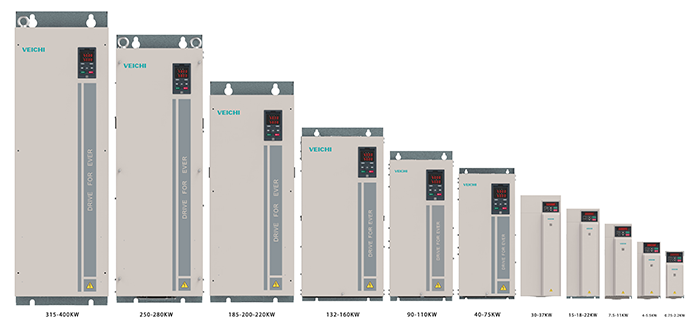 AC300 frequency inverter
The AC300 full series of book-based design saves cabinet space, and the product uses environmentally friendly materials.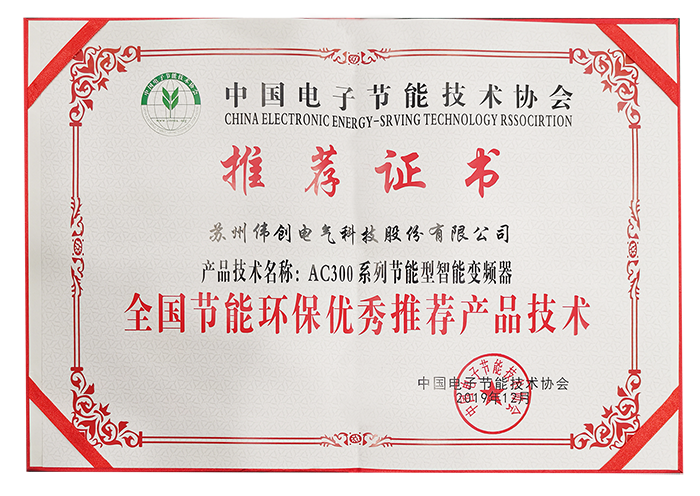 National Excellent Recommended Product Technology for Energy Conservation and Environmental Protection
AC300 can drive asynchronous motors to regulate speed and save energy. At the same time, it can drive synchronous motors with higher energy efficiency levels, making the industry more energy efficient and environmentally friendly.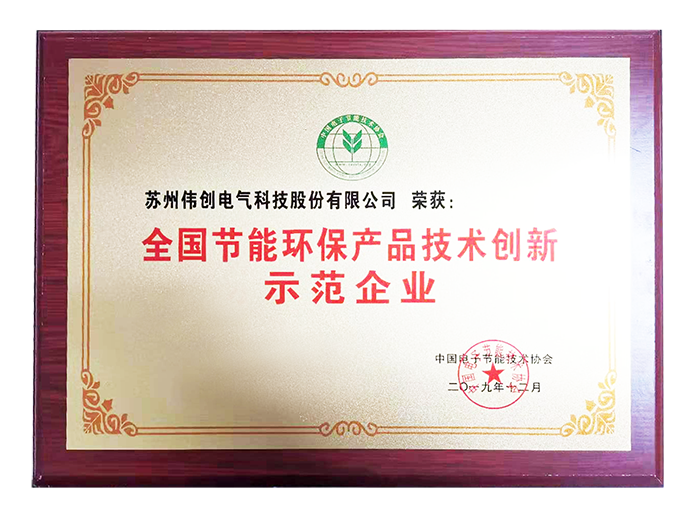 National Demonstration Enterprise of Energy Saving and Environmental Protection Technology Innovation
Behind the honor is a recognition and a responsibility. VEICHI will continue to improve technological innovation to serve the community.
Along the way, the inverters of VEICHI have accepted the social responsibility of VEICHI people, and a single inverter saves energy for the society by more than one trillion kWh. Save tens of millions of tons of coal on society and reduce carbon dioxide emissions by nearly tens of millions of tons.
For more than ten years of development, frequency conversion is not only a career for VEICHI, but also a social responsibility. VEICHI constantly improves its products and continuously breaks through technological innovation. From asynchronous motor speed control and energy saving to driving high-efficiency synchronous motors, to the current material-saving synchronous reluctance drive technology, drive high-quality industrial development with technology.
You may also be interested in