Applications of VEICHI AC200L Series Frequency Inverters on Wire Drawing Machine
Overview
The wire drawing machine is important equipment for metal wire production and mainly for drawing the metal wire into various specifications of the filament. It means that the electrical control of wire drawing machine demands high standards. The frequency inverter is the main part of the electrical control system, particularly the precision of tension control directly affects the quality and output of the product. VEICHI AC200L series wire drawing machine special frequency inverter by its outstanding performance has won the recognition and praise from the enterprises of wire and cable and the manufacturers of welding wire.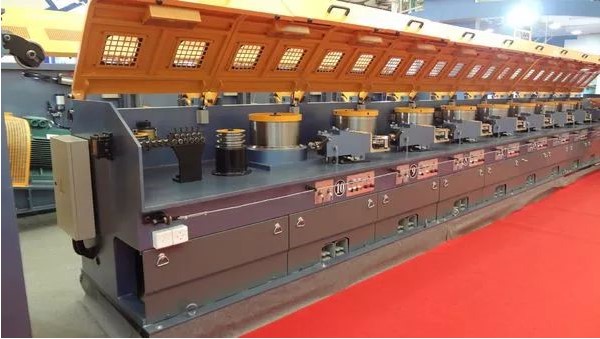 Wire drawing machine
Technological requirement
1. The former and the latter have the PI calculation function (including the Bobbin take-up machine). It ensures that there is a good tension in threading and no single point to adjust.
2. The phenomenon that the perturbation at a certain point causes cascaded transmission to oscillate the entire system has been solved in a unique way. Whatever low speed or high speed, the swing arms are maintained in a fairly stable state.
3. All parameters of the frequency inverter are set on the touch screen by RS485 communication mode, debugging is extremely convenient.
4. You can set the automatic shutdown according to the weight or length of the material.
5. The Mode conversion, monitoring parameters and alarm history record of frequency inverter are carried out and monitored on the HMI.
6. The line will not disconnected under high-speed emergency stop.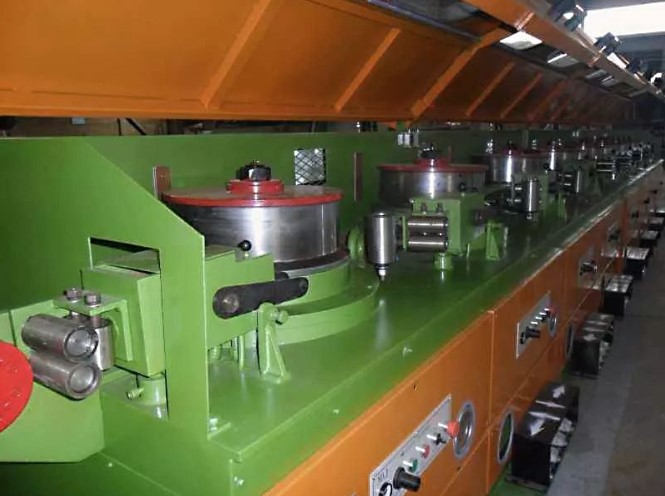 Wire drawing machine
VEICHI Solutions
1. Integrated roll diameter coefficient automatic calculation function by the frequency inverter and the integration control of functions and drive makes the system respond faster, and can calculate the current roll diameter dynamically in real time to achieve the best constant tension effect.
2. Integrated unique tension taper control algorithm by the frequency inverter can adjust the tension control according to different materials to achieve better results.
3. Superior speed tension control function of AC200L can adjust the speed output in real time according to the tension change on the material so as to ensure a good tension on the material.
Summary
VEICHI AC200L series wire drawing machine special frequency inverter makes the customer's wire drawing equipment operate stably and reliably with the great performance and saves the production cost and the time greatly; therefore, we obtain very high praise from the customers. There are three advantages as following:
1. The unique roll diameter calculation function of AC200L can effectively prevent wire breakage from occurring and make the equipment to operate stably and reliably for a long time.
2. AC200L special frequency inverter can avoid the problem that the wire drawing machine is difficult to start with the load with the superior torque control function and high-speed response.
3. There are a great results and high praise from customers because of the unique tension control algorithm of AC200L that is specifically greatly better than other products and achieves perfect application.