Arbor Day - Protecting greenery for sustainable development
VEICHI continues to go green
In March, all things are in bloom, and it is another year of Tree Planting Day. Green is the color of life and the most distinctive color of contemporary China. In order to implement the new development concept and achieve green and sustainable development, in 2020, the Chinese government made a commitment to achieving carbon peak by 2030 and carbon neutrality by 2060. In 2022, the Ministry of Industry and Information Technology and other six departments jointly issued the "Action Plan for Industrial Energy Efficiency Promotion" to promote the green and high-quality development of industry and help achieve the goal of carbon peaking and carbon neutrality!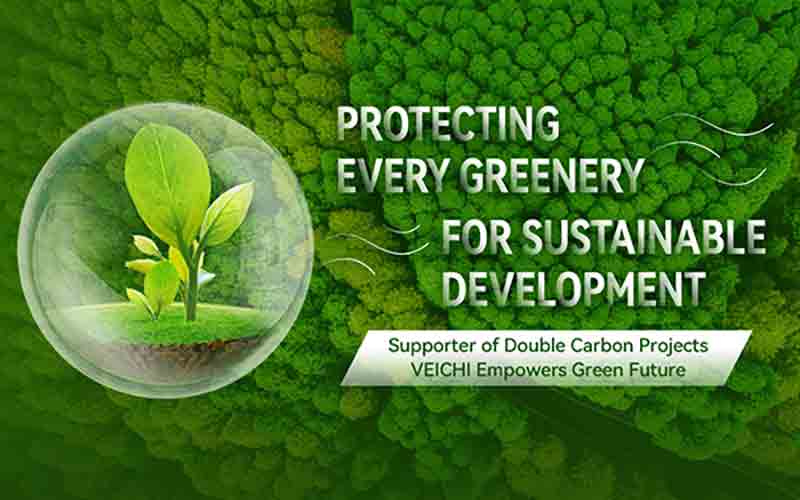 veichi inverters and related solutions
VEICHI follows the national development strategy, integrates the green and efficient concept into technological innovation and production R&D, and continues to maximize the utilization of energy and resource. From 2017 to 2022 alone, VEICHI has provided over 1.88 million sets of solutions to inverters and related equipments, which are applied in various fields of industrial automation, thus saving a total of 21.6 billion kWh of electricity and reducing about 21.52 million tons of CO2 emissions!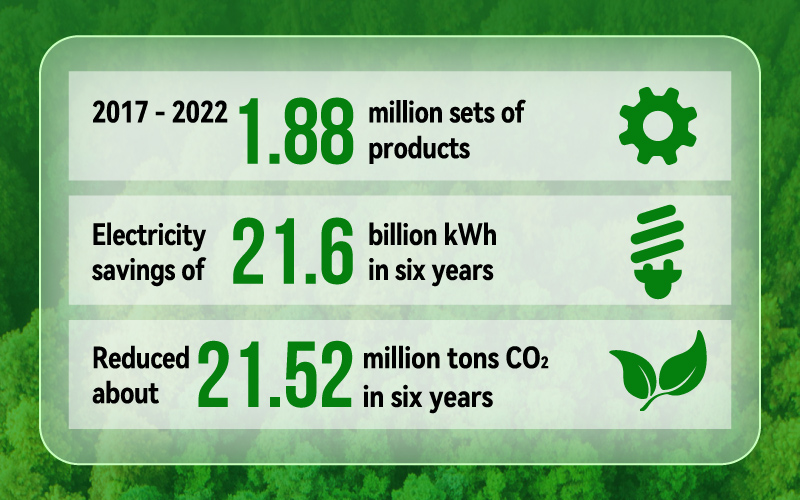 VEICHI Solar Pumping Solution
VEICHI has been engaged in the Solar pumping industry for many years. VEICHI products are known for various series and comprehensive functions, which benefit the Middle East, Africa, South Asia and other areas globally. Since 2011, the company has shipped 300,000 sets of products worldwide. Besides, the products shipped in 2020-2022 have generated 914.44 million kWh of electricity and reduced carbon dioxide emissions by 910,000 tons, contributing to the goal of carbon peaking and carbon neutrality. 300,000 sets shipped worldwide since 2011. 914.44 million kWh of electricity generated from products shipped in 2020-2022. Reduced CO2 emissions by 910,000 tons in 3 years.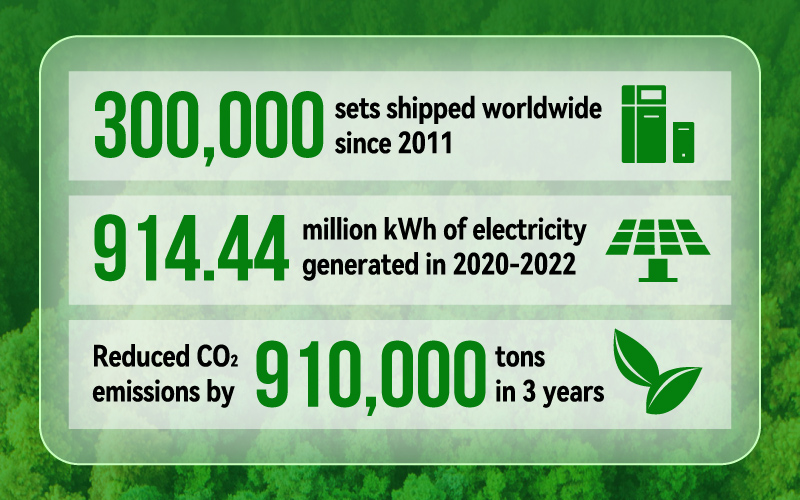 Efficient Drive
Environmental Protection and Emission Reduction for Development
Focusing on key energy-using fields and key energy-using equipment, VEICHI relies on its advanced technology R&D advantages and rich industry application experience to customize and launch energy-saving and efficiency-enhancing products and comprehensive solutions, effectively promoting the green and sustainable development of various industries!
AC330 synchronous reluctance motor specialized driver
AC330 synchronous reluctance motor specialized driver, continuous optimization of high adaptability MTPA algorithm, adapt to a variety of reluctance motors on the market. Combined with a new generation of energy-saving control technology, it can realize automatic adjustment of energy saving according to the load capacity, minimize energy consumption, and achieve electrical energy efficiency of IE4 and above. AC330 is used in the field of synchronous reluctance motors, dedicated to the machine, efficient and reliable.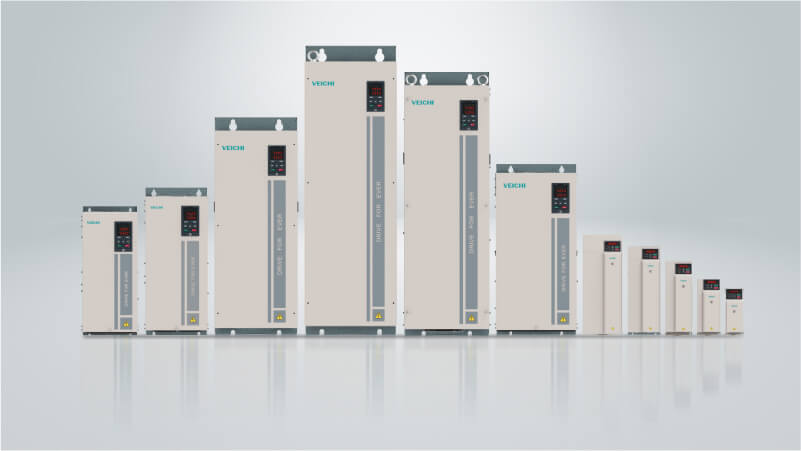 SI series solar pumping inverter
SI series solar pumping inverter has rich product series, intelligent IOT, high efficiency MPPT algorithm, and has won the reputation of global customers for its high reliability, timely delivery and green qualities. It is widely used in many kinds of scenarios such as agricultural irrigation, rural safe drinking water, desert management, and water treatment, and is committed to providing green and zero-carbon solutions for water and power shortage regions around the world.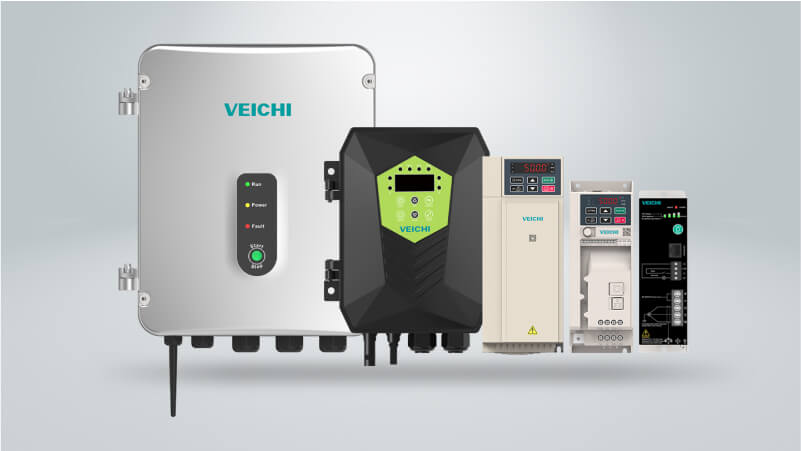 HVAC
VEICHI provides professional product solutions to heating, ventilation and air conditioning systems, and independently developed IN3X0 series HVLS industrial ceiling fan dedicated all-in-one machine, which are ready to install and use and easy to operate. At the same time, for the air conditioning system, independent development of air conditioning inverter (cabinet) and air conditioning drive board to meet the different scenarios for air conditioning and heat pump application.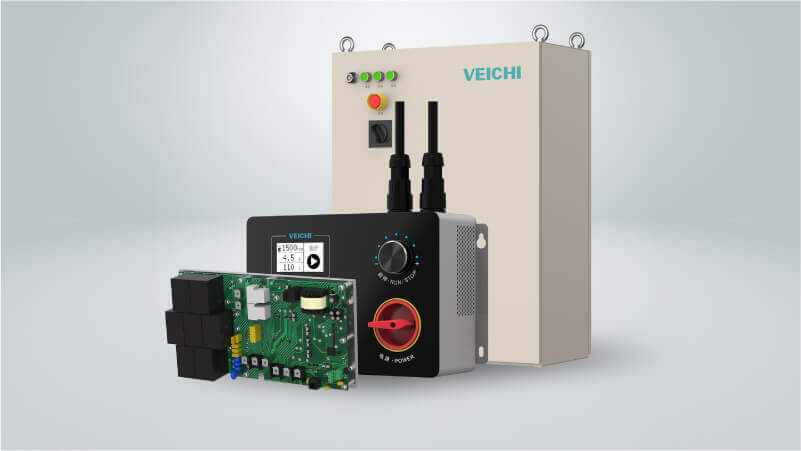 Together, a new journey of green future
Green development is a long way to go. In the future, VEICHI will continue to empower the transformation of traditional industries with industrial control automation, scenario-based solutions, digital factory, etc. With green and low-carbon orientation, VEICHI will continue to explore the new momentum of green development and draw a new blueprint for sustainable development!