The tenon-and-mortise structure is the main structural method of ancient Chinese buildings, furniture, and other wooden appliances. The dovetail tenon is said to be the "mother of ten ten thousand tenons" invented by Luban. It is mainly used for the right-angle connection of flat wood. The trapezoidal tenon can make the corners of the work piece join with high strength and avoid detachment under stress. Because of its good mechanical properties, dovetail tenon is very common in wooden furniture, and it is mostly used in drawers, wardrobes, etc.VEICHI Corporate Vision: To be a first-class enterprise in the field of electric drive and industrial control.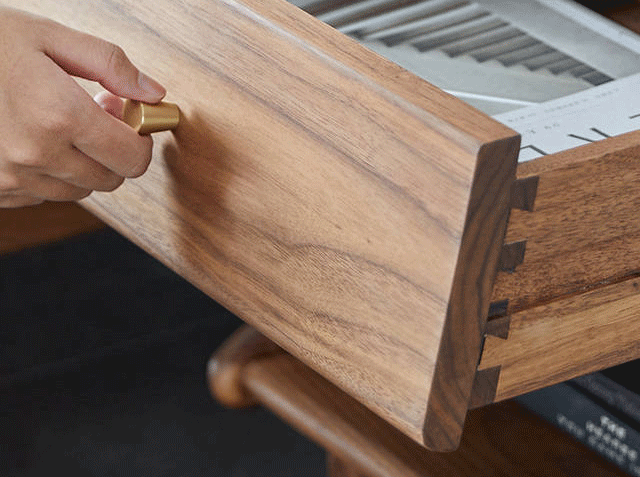 As people's demand for solid wood furniture increases, the traditional dovetail tenon manufacturing process has been difficult to meet the huge market demand. In recent years, semi-automatic dovetail equipment and even fully automatic dovetail equipment have appeared on the market, greatly improving the production efficiency of solid wood furniture. The dovetail equipment system solution independently developed by VEICHI has been recognized by a large number of customers in the solid wood machinery industry for its advantages of high efficiency, high precision, and high stability.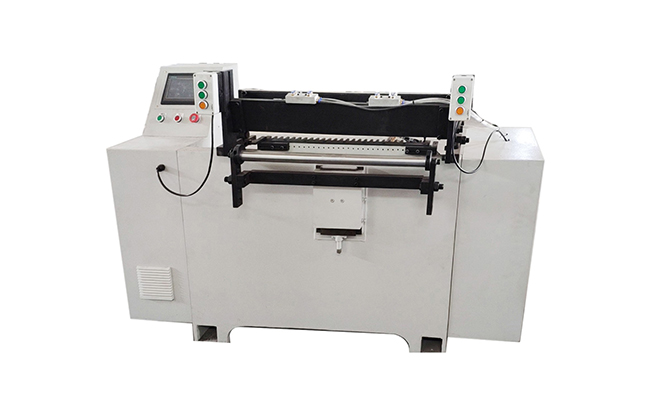 Fully automatic dovetail equipment control system adopts VEICHI V5 motion controller + VI20 series touch screen + SD700 series high-performance servo + AC300 series inverter. The controller realizes the motion trajectory planning in the dovetail tenon processing process through the high-precision interpolation algorithm, which ensures the accuracy and efficiency of the processing.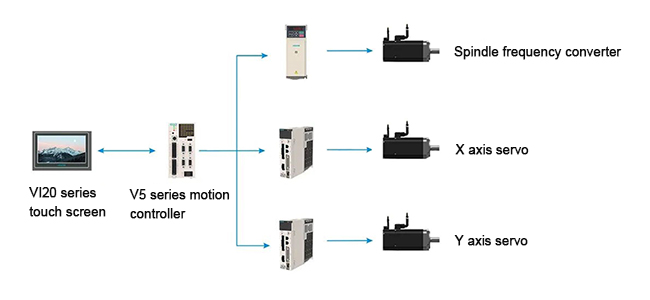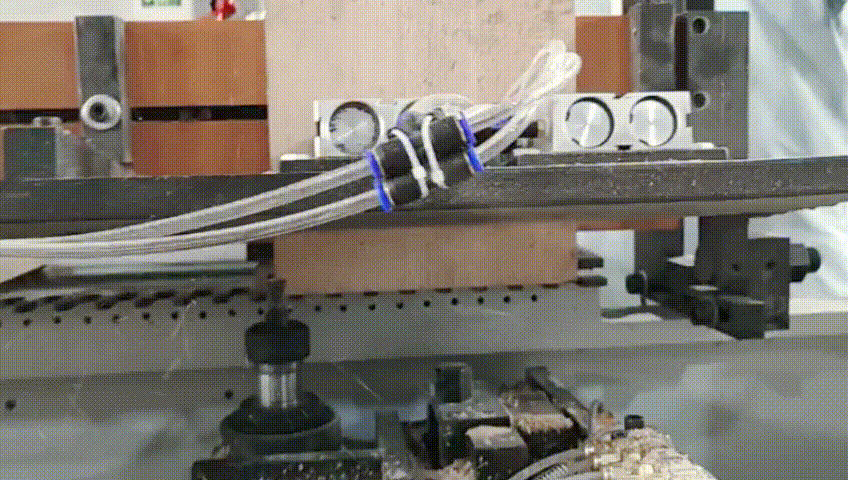 Fast processing speed and easy operation
The system uses VEICHI V5-MC104 motion controller, and the bottom processing speed of the dual CPU hardware architecture is faster. The man-machine interface is centrally controlled, stable in performance, easy to operate and maintain, and the operation interface can be switched between Chinese and English.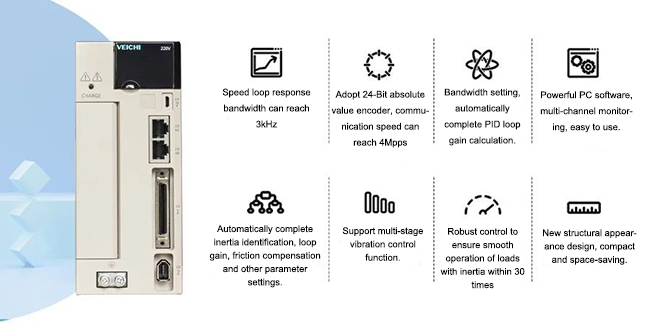 High efficiency and strong stability
The system adopts advanced application functions such as linear interpolation, circular interpolation, probe, etc., with higher processing efficiency and stronger stability.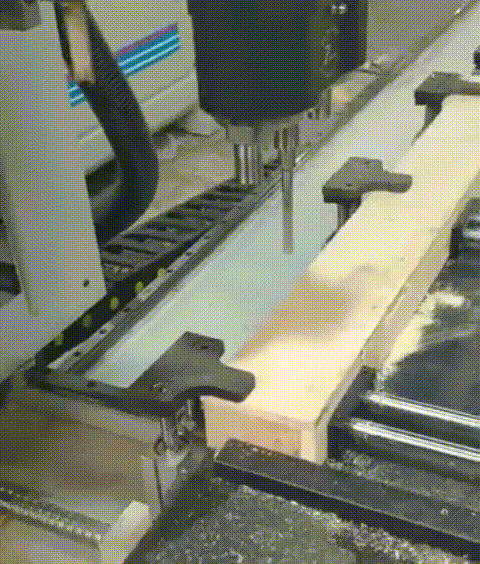 Servo response is fast and running smoothly
The system adopts SD700 series high-performance Servo System, which is easy to debug, the servo responds quickly and runs smoothly.

Simple debugging and flexible parameters
The system debugging is simple, there are few parameters needed for debugging, and the parameter setting is flexible.
VEICHI dovetail tenon joint equipment system solution has the advantages of high efficiency, good stability, strong anti-interference ability, etc., which can meet customer's demand for sheet metal processing of different specifications. In the future, VEICHI will continue the "guided by market demand, driven by technological innovation." concept to provide customers with competitive products and system solutions. To promote the high-quality development of the electric drive and industrial control industries, we are constantly striving to make progress.