Ⅰ. Preface
Hydraulic pulper is mainly used for waste paper crushing pulp, fiber relief and waste paper recycling in workshop. Hydraulic pulper pulps waste paper and relief them into discrete fiber, meanwhile, it separates sand, gravel, plastic, metal and other impurities.
However, hydrapulper has many disadvantages such as energy waste, small production and low work efficiency. In this article, we will discuss the application of AC drive in the hydrapulper which can overcome these shortcomings.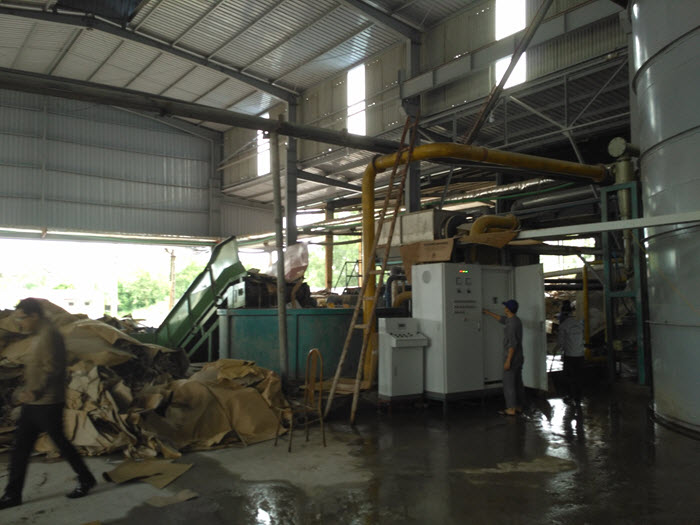 Ⅱ. The Running Situation of Hydrapulper Before Transformation
In Vietnam, one of our customers used 132KW motor which was of reduction voltage starting in his paper mill, and the motor was running at power frequency driving the pulper impeller running. As the motor speed was not adjustable, so the hydrapulper ran at intermittent operation mode in order to maintain the quality of pulp fiber.
Ⅲ. The Running Situation of Hydrapulper After Transformation
On the basis of full understanding to the on-site conditions, our technical staff selects VEICHI AC70 inverter which is of sensorless vector control for transformation, and uses potentiometers to achieve the smooth speed control of motor.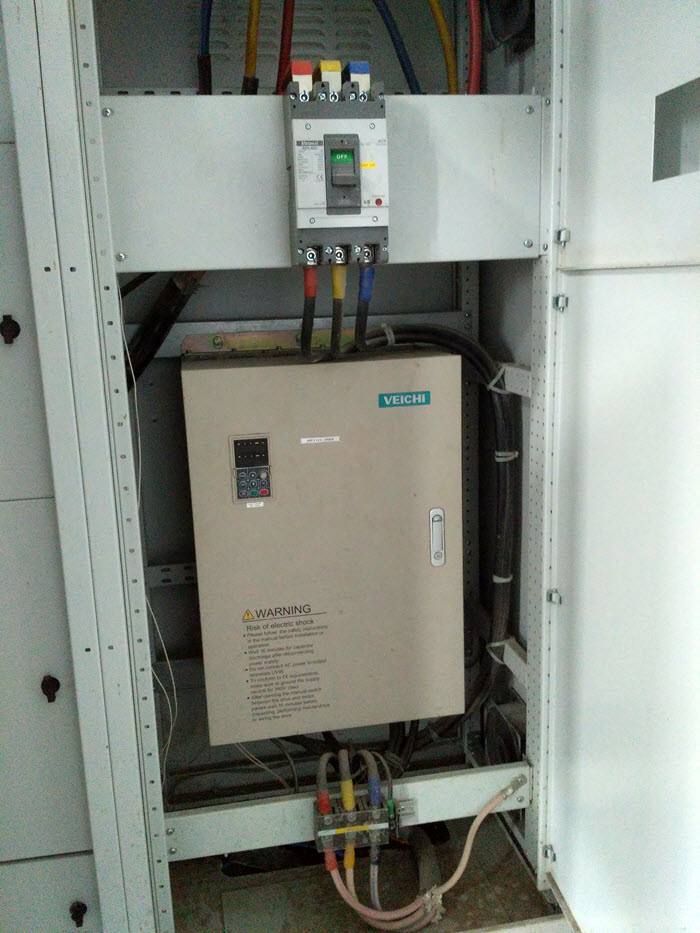 As the AC70 has overload frequency reduction function, so when customer adds more material causing equipment overload, the AC70 frequency inverter slowly reduces the operating frequency and restores the original frequency when the load is normal. This can effectively reduce the alarm times and the equipment can operate continuously without stop.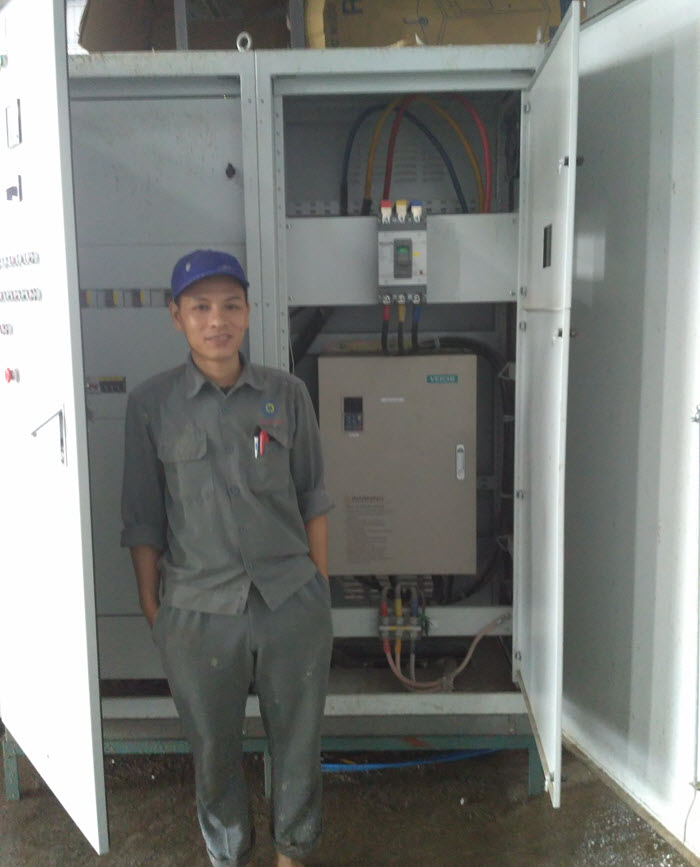 Ⅳ. Features of VEICHI AC70
1. Convenient control mode
External analog channel given frequency; external terminal start
2. Smooth start
Soft-start and soft-stop function enable the motor can start and stop smoothly, which avoids the impact to mechanical parts caused by high current. This is not only energy saving but also extends the equipments' life.
3. A variety of protection functions
Input and output phase loss protection, over-current over-voltage alarm, which protects the normal operation of the motor.
4. Large torque at low frequency
Optimized space vector PWM modulation
180% of the rated torque under no PG mode
Dynamic response fast: 20ms torque response
5. Energy-saving
Customers can adjust the motor speed through the frequency inverter according to the trial running situation, so as to raise the utilization rate of hydrapulper and save operating costs.