AC70-T3-355P AC Drive in Blower Control of Toughening Furnace in India
Introduction
Related Products
Related Solutions
Other Related Cases
Additional Information
Contact us
During the production of tempered glass, the blower control is an important part that it directly impacts on the quality of tempered glass. When the production adopts physical methods to toughen the glass, the ordinary flat glass should be heated to above 600℃ and then quickly cooled; this process requires that the air volume and wind pressure of the cooling zone can be quickly established in a short time, so that the glass can be fully cooled with perfect tempering effect. Therefore, if variable frequency drive has been used to control the blower of toughening furnace, it will greatly enhance the producing efficiency and manufacturing technique level.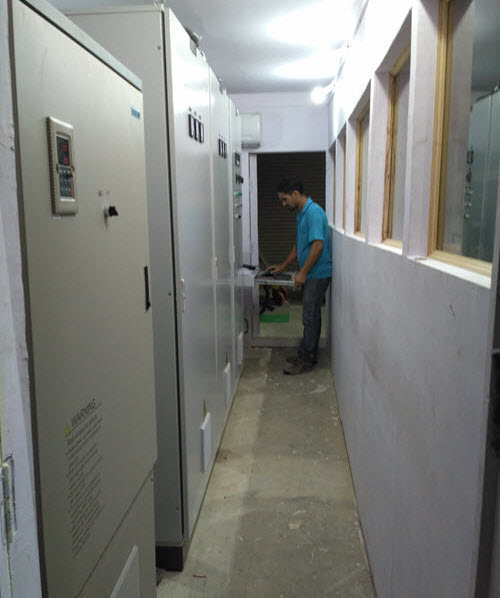 Successful Application Case of AC70 in Bangalore
One of our Indian customers, located in Bangalore, operates a tempered glass manufacturing factory with more than 50 employees. Recently, the factory has successfully transformed its toughening furnace with VEICHI AC70-T3-355P VFD drive. The factory has replaced some devices which require a lot of human operations, and successfully realized efficient automotive production.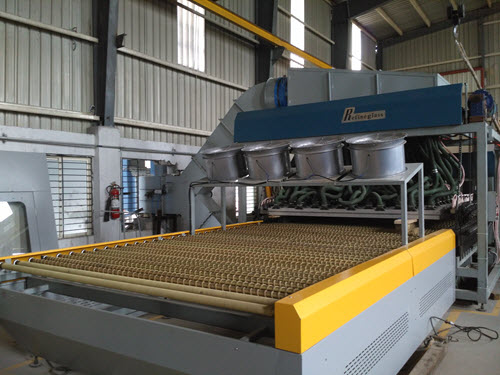 Why Our India Customer Choose AC70 to Control Blower of Toughening Furnace?
1. Save Energy
As our technical support staff reported, the original toughening furnace blower of our customer always runs at a high rated speed that it adjusts the air volume of quenching process via the throttle for products of different thickness.
In the load of blower, the output power of the motor is proportional to the cube of the speed, so reducing the motor speed can greatly reduce the motor output power, thus saving energy. In the original state, the motor speed cannot be adjusted, so the excess air volume can only be released, resulting in a lot of energy waste. After transformation, the blower is driven by variable frequency drive so that the speed of blower can be calculated according to the actual demand, thus reducing the energy consumption.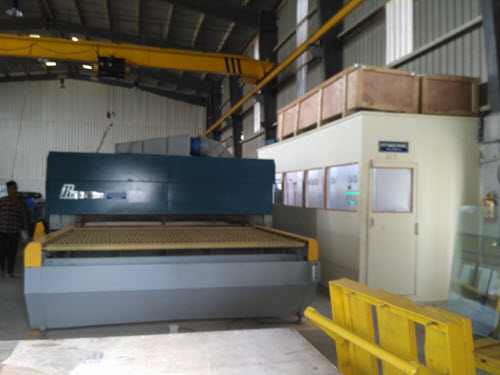 2. Enhance Production Efficiency
Originally, it needs to adjust the corresponding parameters frequently according to the thickness of different glass. After transformation, our customer can easily achieve automation control as our AC70 provides communication or analog interface. Therefore, it not only saves manpower but also increases the production efficiency and manufacturing accuracy.
a. Large torque at low frequency: optimized space vector PWM modulation, 180% of the rated torque in no PG mode;
b. Dedicated control mode for blower control and pump control;
c. Rich external digital and communication interface, easy to achieve automatic control;
d. Excellent over-current over-voltage suppression and a variety of protection functions to ensure the continuity of production.
You may also be interested in