AC310 Frequency Inverter used on Punch Press Machine in Vietnam
Introduction
Related Products
Related Solutions
Other Related Cases
Additional Information
Contact us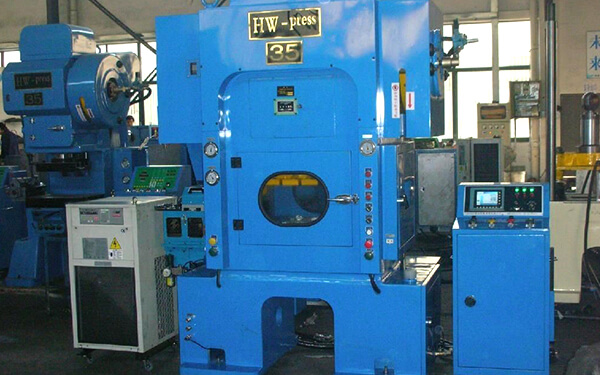 Project Overview
Site: Sheet metal processing plant
Date: March 2022
Location: Vietnam
Industry: Machine tool processing
Project scope: Using the AC310 special machines to control the output stability, accuracy, reliability and load capacity of motorized high-speed presses
VEICHI deliveries: AC310 Inverter, Stamping motor
Overview
60%-70% of metal materials are the sheet metals, and most of them are finished by stamping, which is widely used in various fields of national economy.
Punch press machine is a stamping type press. In national production, compared with traditional mechanical processing, the stamping process could save material and energy, and thus has a high efficiency. Besides, there are not high technical requirements for operators to apply different molds to make products, which are beyond the capacity of mechanical processing.
As the driving part of punch press control, there is also punch press specialized inverter which is derived from general products, and it plays a decisive role in the output stability, accuracy, reliability and load ability of high-speed punch press machine.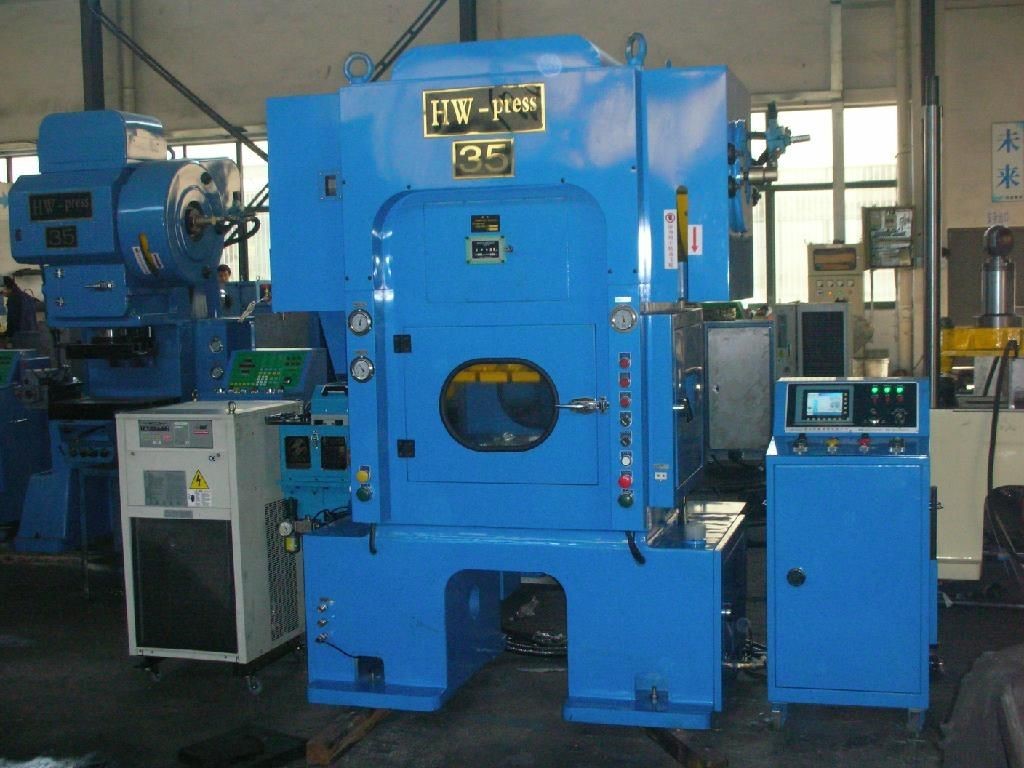 Process Requirements
The requirements of frequency energy-saving transformation for equipments:
(1) Steady speed rising while starting without any mechanical impact to protect the mechanical parts of punch press machine and prolong the maintenance time;
(2) Adjustable speed in accordance with product requirements to guarantee the product quality, reduce scrap rate and increase product profit;
(3) Automatic alarm and stop while punch press motor overload running, to protect molds and punch head, which saves the production cost, improves punch automation, promotes production efficiency and reduces working intensity for enterprises..
Solutions of VEICHI Products
VEICHI AC310 series inverter could solve the following problems:
1. The dead point problem of crank connecting rod mechanism
Usually, the punch press machine adopts crank connecting rod mechanism to transform rotary motion into reciprocating motion, but there are dead points (both "upper dead points" and "lower dead points") in the mechanism. Therefore, the change of the load is not uniform and shows periodic fluctuation in the whole motion cycle.
2. Sudden load change problem during stamping
Basically there are at least three operation points with sudden change load in punch press machine, (a) cross over the upper dead point; (b) cross over the lower dead point; (c) contact workpiece while stamping;
3. Low speed operation problem while parts of the workpiece stamping
There is mechanical hand reclaiming and feeding in automatic continuous punch press machine, and thus it is better to operate more rapidly. However, in some Cases, the good low-speed performance is required for punch press machine.
4. Inch movement problem in the adjustment of molds
It needs the inch movement in the adjustment of molds, which means that the clutch pulls in and off constantly, so that the motor will be loading and unloading frequently. At this time, there must be a good current suppression function in inverter.
Conclusion
The punch press system with VEICHI AC310 inverter could achieve steady and reliable operation, and gain high economic benefits for customers. And VEICHI overall solution is highly praised by customers through the actual production test. The specific advantages are as below:
1. Real current VC control technology with perfect low-frequency torque;
2. Fast and stable function of speed tracking restart;
3. Current limiting function to protect inverter and motors;
4. Perfect voltage suppression function.