AC310 Frequency AC Drive used on Extruder in Thailand
Introduction
Related Products
Related Solutions
Other Related Cases
Additional Information
Contact us
VEICHI AC310 frequency AC drive were used in the plastic injection factory located in Thailand. This project has used 5 AC310 sensorless vector control inverters.
In the factory, our customer applies VEICHI AC310 to drive screw to extrude the molten plastics; during the plastics recycling process, AC310 accurately controls the feed conveyor belt start and stop via the pre-load signal, ensuring the continuous operation without shutdown caused by overload.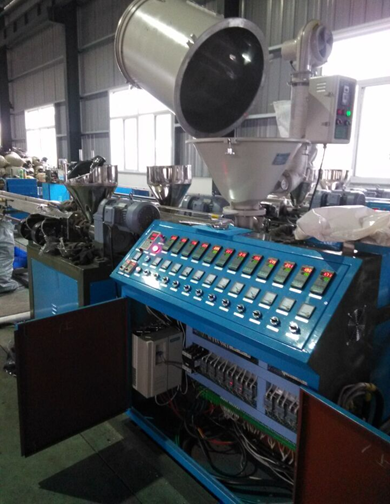 Extruder is the basic equipment of the plastic industry and chemical fiber industry in both China and Thailand. Many materials such as clay, food, metal and plastic can be extruded with the equipment. Currently, the most commonly-used extruder is the screw extruder.
Previously, most of the extruders using DC motor drive, along with the AC frequency control technology is becoming mature, recently more and more extruders apply induction motor to achieve variable frequency speed control in Thailand. As our Thailand customer said: "compared with DC speed control, the AC speed control helps me save a lot in producing cost".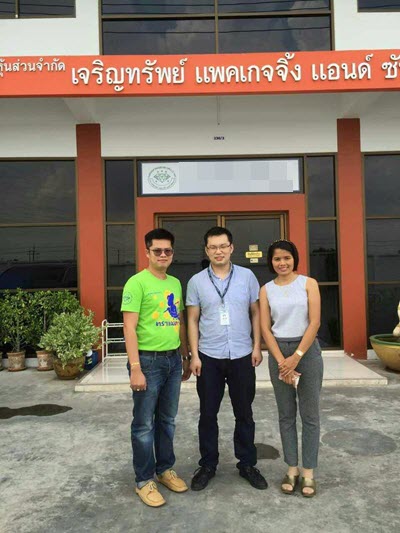 The advantages can be summarized as follows:
1) Saving energy: according to the V/F curve, the inverter is constant torque output. Compared with other control systems, the average energy saving could achieve more than 30%, and the effect is more significant at low speed;
2) Improving the quality of products: variable frequency speed control performance is quite stable;
3) Reducing the impact on the grid when starting: the start current can be controlled blow the rated current which does not constitute a shock to the grid;
4) Reducing the impact on the machine when starting: smooth start could extend the life of the machine;
5) Meeting the requirements of stepless speed demand: simple to control speed, easy to operate with strong protection function.
You may also be interested in