AC310 Frequency AC Drive VFD used on CNC Engraving Machine in Pakistan
Introduction
Related Products
Related Solutions
Other Related Cases
Additional Information
Contact us
Overview
CNC engraving machine has been widely used in various industries, especially in advertising, building decorationand stone processing and so on. At present, the main transmission system of CNC engraving machine adopts stepless speed control,of which there are two kinds of frequency spindle system and servo spindle system. Generally, the spindleis driven by DC/AC motors with a transmission belt or a reduction gear inside the belt and spindle box (for greater torque). Because ofthe wide speed range and stepless speed regulationof spindle motor, the structure of spindle box is greatly simplified. Therefore, inverter is widely used in CNC machine due to the high cost efficient. And VEICHI AC310 series AC drive VFD has rapidly risen on the application of CNC machinewith its unique performance and superior cost efficient.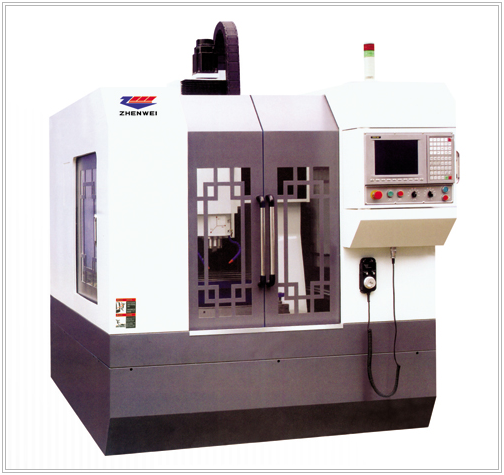 Process Requirements
The mainstream of CNC engraving machine is composed of computer, controller and engraving machine body.Its working principle is as below:
The specializedengraving software in computer will perform pattern design and typesetting,and then the related information will be transmitted to controller by computer,andbe transformed to pulse signal driving stepper motor or servo motor by controller, to control the carving knife position of X Y Z axis in engraving machine body. At the same time, inverter will be started by controller to drive the engraving head to rotate at high speed, cutting, drilling and millingthe material onhost table.At last, the various flat or three-dimensional reliefs, figures, and characters designed by computer can be carved, to realize automatic engraving operation. Different special configurationsof knife toolscan be adopted in accordance with the requirements of different materials and process.
Solutions of VEICHI Products
Adopt the following control modes with VEICHI AC310 series AC Drive VFD
1. Select V/F control as control mode;
2. Select terminal control as command source--two-lines terminal control: FWD is forward running, REV is reverse running;
3. Select analog setting as frequency source (computer control board outputs 0-10VDC), and only need to input frequency command to VS port;
4. Running speed is around 0-24000 r/min, corresponding to running frequency 0-400Hz (2 stages high-speed motor);
5. Set ACC/DEC time according to customer needs, which is usually around 3-5S. And the inverter with braking unit is needed due to the high-speed operation;
6. Need fault output signal (OC output or relay output) and fault recovery signal (RST input).
Conclusion
The CNC engraving system with VEICHI inverter could achieve steady and reliable operation, and gain high economic benefits for customer. And VEICHI overall solution is highly praised by customers through the actual production test. The specific advantages are as below:
1. Small speed fluctuation within the full speed range;
2. Large torque at low-speed, which guarantees the low-speed cutting;
3. Short ACC/DEC time;
4. Low temperature rise in high-speed operation of motor.
You may also be interested in