Industry introduction
With the increasing development of the food packaging industry today, people's demand for bags made of plastic composite films and other materials has also increased. The three-side sealing bag-making machine equipment (as shown in Figure 1) is used to produce various plastic-plastic and paper-plastic composite materials. It is widely used in the three-side sealing bag-making of plastic composite film, aluminum-plastic composite film, paper-plastic composite film, etc. It is ideal bag-making equipment for various middle-sealing bags and three-side sealing. At the same time, it is suitable for the manufacture of special-shaped bags such as self-supporting bags, concave-convex buckle bags, and zipper bags.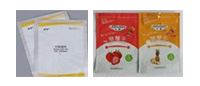 System topology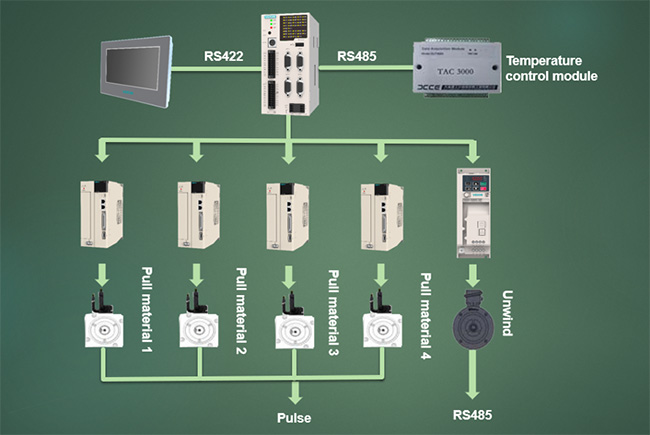 Program highlights
1. The system adopts VEICHI V5-MC104 motion controller, dual CPU hardware architecture, and the underlying processing speed is faster.
2. Man-machine interface centralized control, stable performance, easy to operate and maintain.
3. Temperature PID control, adjustable from 0 to 300℃, automatic control without contact.
4. The connection between V5 controller and servo adopts a high-speed differential signal, which has high stability and is not easy to interfere with. The maximum pulse speed of the differential pulse port is 3MHz, which can achieve extremely high control accuracy.
Process principle
The heat-sealing device performs three-side heat-sealing, and the heat-sealing cutter is installed on the transmission shaft, which is driven by the frequency conversion device and reciprocates up and down. The servo device drives the traction roller to ensure that the heat-sealing cutter sends the plastic bag of the set length through the cutter before it leaves the cutting surface roller and reaches the cutting surface roller again. Afterward, the heat-sealing cutter reaches the cutting top roller, seals the plastic bag, and cuts it open.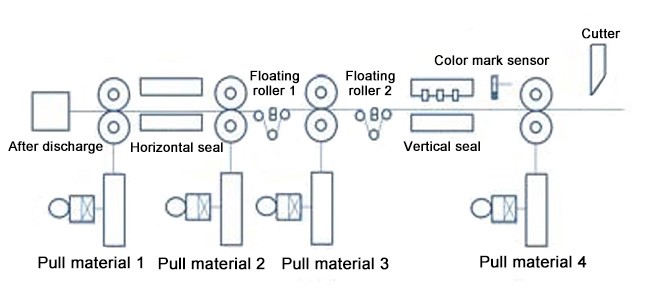 Technical index
The floating roller has no fluctuation, and the delivered material is smooth and wrinkle-free, and the bag-making accuracy is ±0.5mm.
Temperature control ±2°.
Running speed is 180 bags/min (200mm bag length).
Application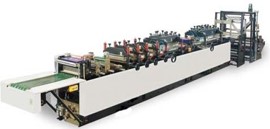 Three-side sealing bag making machine